Guest contribution • 13.09.2019
POS in the cloud: the networked checkout
On the possibilities for a cloud-based point-of-sale-system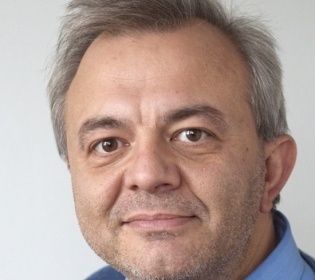 Source: Lutz Rohrbeck
Everyone is talking about smart industry-specific cloud solutions. The cloud also offers the retail sector fresh possibilities for its day-to-day operations.
So, it's no surprise that more and more companies are installing point-of-sale software connected to the cloud.
Today's customers demand personalised shopping, reliable product availability and comprehensive information via various sales channels. The new media require the networking of sales channels for omnichannel marketing.
Point-of-sale systems and software must be able to represent these trends. These retail solutions should be easy to integrate into various environments, depict all business processes and also simple to use.
An omnichannel approach: the merging of sales channels
Purchases used to be made online or locally. Now, however, the various sales channels are merging. Some customers gather information online but make their purchase in their local store. Others order using a click&collection system and then either pick up their merchandise locally or have it delivered to their home. To make a valid purchase decision the consumer requires consistent and comprehensive information on all channels.
For the POS this means: the times of simply selling goods are over. Today, POS no longer simply means 'Point of Sale' but 'Point of Service'. Accordingly, stores must also offer comprehensive information for consultation in order to satisfy the needs of the customer - and a POS software system must reflect these requirements.
The processing of huge volumes of data - and pronto!
The fashion sector provides a good illustration of the high information density for products: ultimately, there are numerous versions and combinations of items. A blouse is available with short or long sleeves and in various shades and sizes. Furthermore, the customer wishes to know whether a product is made from pure cotton or a textile blend and how best to care for it. This information is generally presented with photos or videos and the software must be able to represent it.
So a software system needs to be able to process huge amounts of data. Large companies in particular manage countless customer cards whose information must be available not only locally at the POS and for which a special architecture is required. At the same time, it should also be possible to retrieve millions of data records without hampering the performance of the POS.
This is possible with a cloud-based POS system such as Yourcegid RETAIL Y2. A local customer can then be served via browser or operating system. The POS retrieves the necessary data from the cloud. In the event of an outage it can operate offline. As soon as the connection has been re-established, it synchronises automatically. Such a retail cloud solution reduces the licence costs for the database and other components.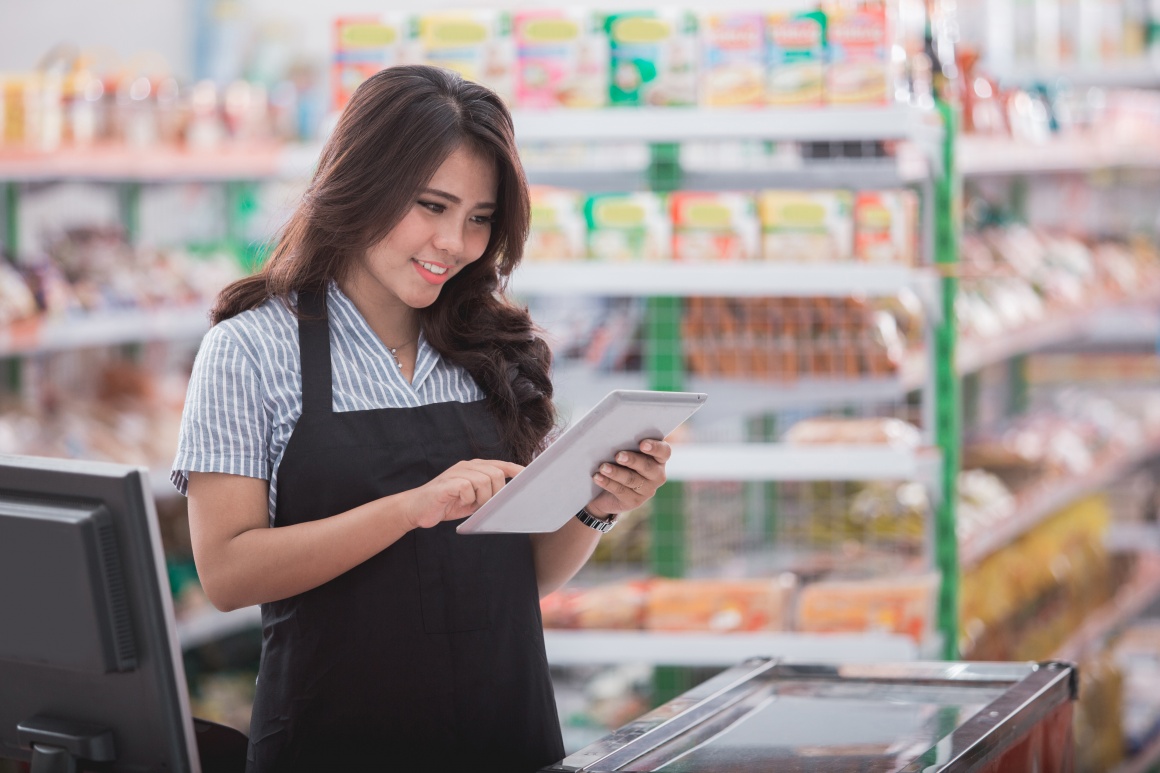 Source: PantherMedia/odua
Transnational functionality
The major brands are present virtually everywhere around the globe. This means that software must operate transnationally. Today's customer is mobile and cosmopolitan and wants to be able to return a jacket bought today in Paris tomorrow in London. A cloud connection enables the networking of data which is stored in a central database. This means a customer's data can be accessed from absolutely anywhere.
A challenge which then arises is so-called server latency time: if a product availability enquiry takes several seconds, the customer notices this. The vendor must then bridge this time with small talk or further explanations about the desired item. To minimise latency times cloud solutions should use several data centres.
Reliability and rapid implementation
Another advantage of use of the cloud in the retail sector is its reliability as the availability of the systems is guaranteed. Backups and outage precautions ensure that it is possible to continue working locally even in the event of a system issue.
The POS provider must ensure this availability and provide test and back-up systems. On the system side the challenge is that in pre-cloud times the system architecture was distributed across several servers and sites. As a result of centralisation on one database the architecture is now vulnerable. This means two or three systems must be available in parallel so that outage times are minimised. Security is also offered by data protection, certified data centres and security mechanisms with assigned roles and rights.
Another advantage of a cloud solution is that it can generally be rolled out quickly. Depending on the solution between 100 and 200 stores can be connected in one night, as a client is simply installed in the POS. While the POS must meet current requirements, it does not need to be a high-performance machine.
Better awareness and understanding of customer needs
Up- and cross-selling work when the history of the customer and their preferences are known. This means tips and promotions can be tailored to their purchasing behaviour. With a POS system such as Cegid Y2 a customer has a single account accessible from anywhere thanks to the cloud connection. Using smart mechanisms, they can be actively contacted and invited to take part in special promotions.
Over the last one to two years there has been a marked trend away from on-premise and toward cloud solutions. Yves Rocher, for example, has 1200 stores in various countries and uses the Cegid Y2 POS system. This kind of solution scores highly in particular with regard to its advantages for international business. For without the cloud the retailer must provide the infrastructure itself: the data centre, maintenance and compliance with the pertinent legislation that varies from country to country.