News • 12.07.2022
Pop-up eye testing kiosks by Swedish tech company ieye
Digitalised 5-minute eye tests with personalized recommendations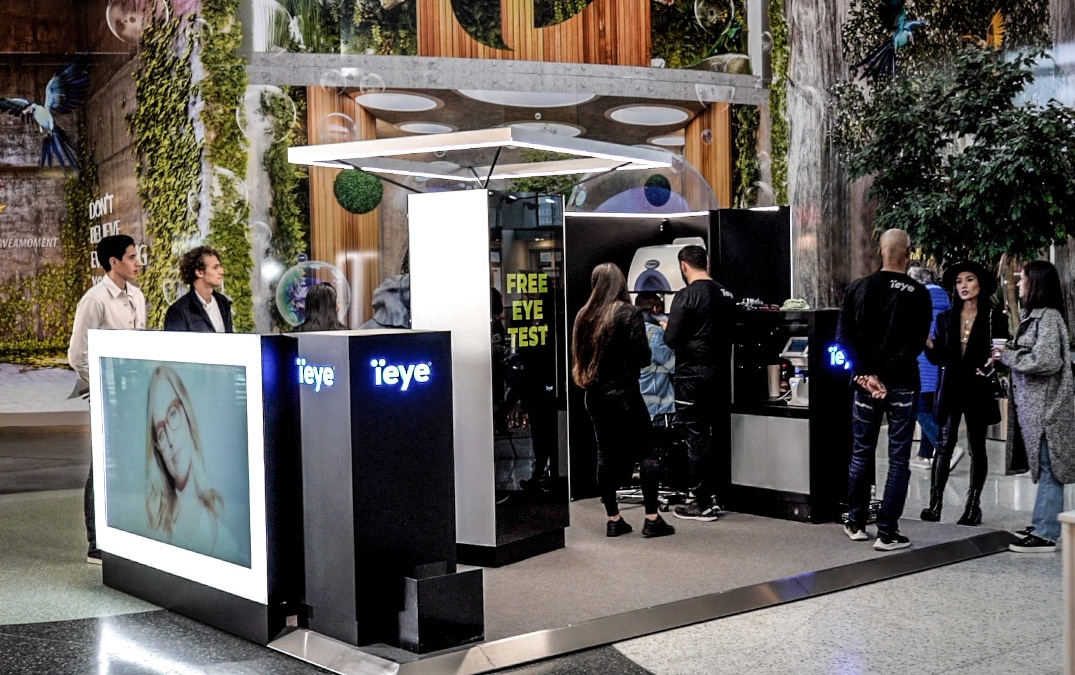 Source: ieye
Swedish tech company, ieye is harnessing the power of Sony technology to develop the world's most digitised optics chain, refashioning the traditional optics industry with its rapidly growing network of convenient pop-up eye testing kiosks.
Placed in convenient locations across shopping centres, supermarkets and pharmacies, ieye is making high-quality, personalised digital optometry accessible and affordable. The digitalised eye test takes only five minutes, glasses are delivered in just ten days and costs are 80% cheaper than traditional optic services.
With ieye's use of Sony technology, customers can virtually try on hundreds of frames, selected specifically to suit them. Once a customer's full-face image is captured via the Sony Alpha 7 Compact with a 50mm prime lens, it is analysed with facial tracking technology, using 145 face points including the nose base for precision frame fittings.
Facial tracking points determine the face size and shape, and hair tones are also analysed to match eyewear frame colour, shape and size with the end-user's features. This data is then combined with information on the customer's age, gender, country, and past purchases of people with the same profile to create a list of frame styles, colours, and sizes likely to suit them.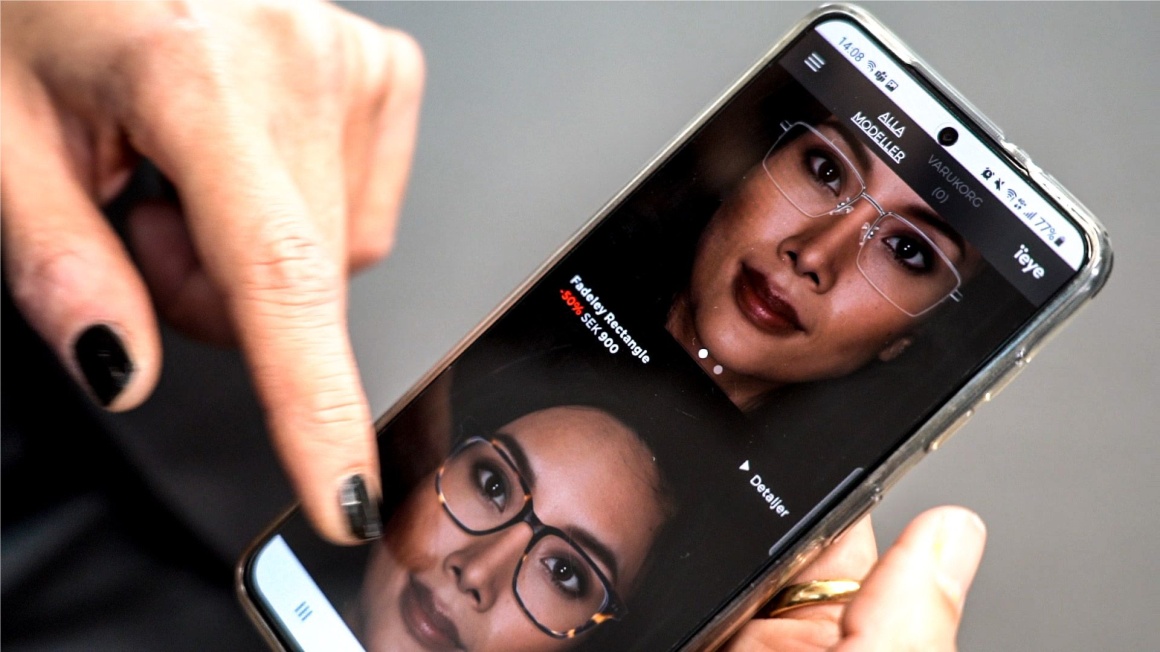 Source: ieye
Alexander Fällgren, COO at ieye comments: "Providing an accurate, personalised, service doesn't need to be a lengthy process. We want the whole ieye experience to be a slick operation and Sony's precision technology is a huge part of that. We produce around 500 images in 60 seconds which are then uploaded as a personalised online shop and sent to the customer's mobile, making choosing your eyewear quick, convenient and fun."
Yasuo Baba, Director of Europe Digital Imaging at Sony added: "ieye is already disrupting the optics market with kiosks that can perform up to ten times more eye tests per day than traditional opticians. Sony's Camera Remote SDK is key to controlling the camera remotely, integrating ieye's software into the kiosk and bringing the optics industry into the digital age."
Data collected during the eye test is analysed by algorithms that calculate proposals for optic recipes and glass types, then final prescription is always performed by a licensed optician who can monitor the tests remotely.