Company News • 01.12.2012
OBID classic-pro Readers do now support Calypso Standard for eTicketing
Optimal support for ISO conform transponders
Numerous readers of the ISO14443 reader family OBID classic-pro support from now the eTicketing standard Calypso.
With the desktop reader ID CPR40.30, the reader module family ID CPR40.0x and the reader module with integrated SAM sockets ID CPR44.0x numerous readers of the product family OBID classic-pro do now support Calypso standard for eTicketing. Not only ISOIEC 14443, the current Calypso standard but also those eTickets operating according to the temporarily replaced elder Calypso standards. So the readers can be integrated into already existing Calypso infrastructures, easily.
Calypso is one of the oldest standards for eTicketing and is used in several applications of public passenger transport.
Appropriate firmware versions are available in the download area of the FEIG homepage. In this way OBID readers can be used in all applications, the Calypso data protocoll is utilized.
Supplier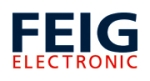 Lange Straße 4
35781 Weilburg
Germany