Company News • 20.05.2019
New innovative hybrid POS solution for small businesses
Posiflex presents a new innovative Hybrid POS solution for small businesses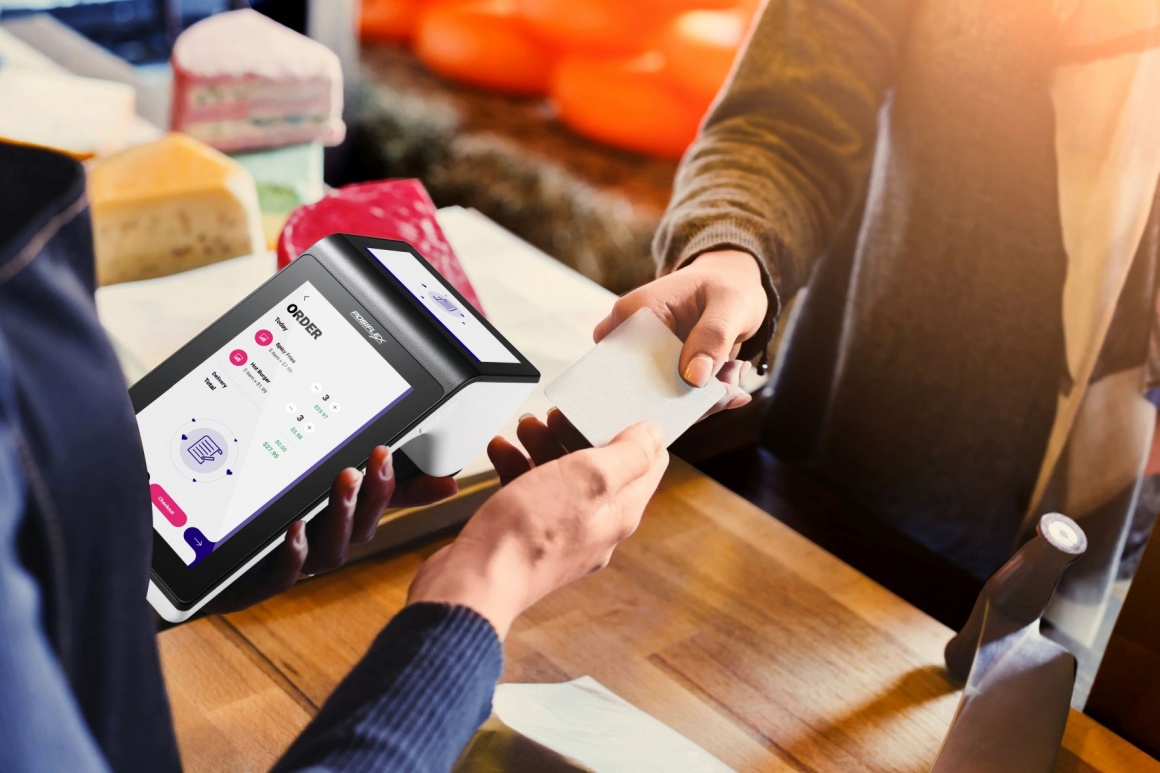 Source: Posiflex
The Retail market is always evolving, and so is Posiflex. Posiflex continually stays attached to the market and identifies ahead what the market really needs. Posiflex is honored to present its latest innovative Hybrid POS solution, WT-3007A, to the ever-evolving market. Equipped with rich connectivity and features all within a compact and stylish 7-inch body, the Android-based WT-3007A is a true Hybrid POS terminal for both stationary and mobile requirements. Combining the versatility of a traditional POS with the flexibility of a mobile POS, the device delivers functionality and practicability, ideally suited for small businesses.
In a compact, 7-inch light-weight form factor with a second 4.3-inch customer-facing screen, WT-3007A is built with mobility in mind. With its ergonomic and elegant design, WT-3007A fits perfectly in hand and is an ease to carry around in store as a mobile POS.
A front-facing 5MP camera for reading 2D QR code, an NFC reader, a built-in printer, and 3G/4G connectivity make it an all-in-one, multi-purpose device for small business at an affordable cost, whether as a mobile POS or as a stationary POS terminal.
WT-3007A supports a wide range of connectivity that allows customers to take greater control of their businesses. It has built-in USB, RJ12, and a CR port to work seamlessly with customers' existing peripherals as a stationary POS terminal.