Company News • 26.11.2020
New approach to print solutions
Citizen presents five ideas on how printers can support sales during the pandemic
It's been clear for a long while now: confronted with the Corona pandemic, retailers need to resolve bottlenecks such as the point of sale in their retail outlets in order to ensure the safety of their employees and customers. For many retailers, the key issue is how to build up business through every available channel. There is a real requirement for innovative selling methods including the processing of sales outside of the shop itself or using kiosks. Accordingly, the goal is clearly in sight. What is not so clear is how to arrive at it. After all, none of the crucial steps such as the collecting of shopping, the mPOS procedure, self-service and online mail order can be completed without the necessary printing solutions.
Supplier

Otto-Hirsch-Brücken 17
70329 Stuttgart
Germany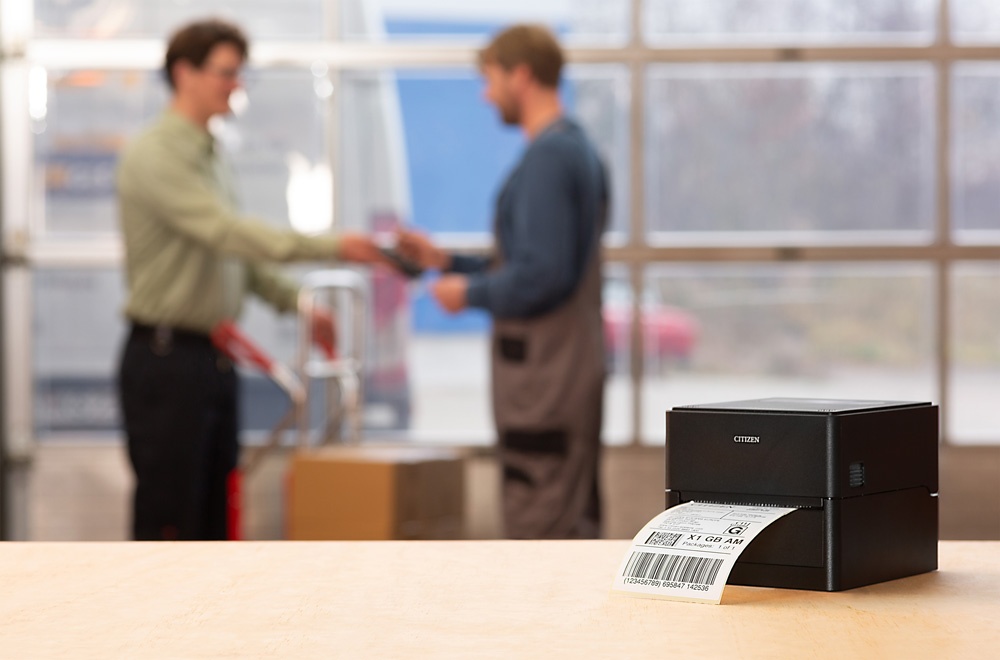 Source: Citizen
Shopping habits have changed due to the Corona pandemic. Although many consumers would be glad to continue with the High Street trading model, there is a gap which has consistently widened in the course of the Corona pandemic: with turnovers now transferring increasingly towards online business. The key problem, then, is how retailers can prepare themselves for new situations.
Below, we have set out five new precautionary strategies:
1. Making online sales from retail shops more flexible
Retailers who keep their stock in a shop also need to have an online strategy in order to be able to send goods to customers when a lockdown occurs. When the pandemic broke out, many shops were not ready for this. At that point it became clear that shops would survive the Corona pandemic more successfully if they could demonstrate greater flexibility. Many companies have successfully built up their online service, by now, and that success rests not only on technology but also on the vital component of having rapid, uncomplicated dispatch solutions to deploy.
Whichever mode of packing or dispatch service is preferred by a given retailer: dispatch labels are the indispensable component of any mailing. Why? Because without reliable dispatch labels the consignment will literally get lost. A key consideration, here, is not only to have a clearly visible dispatch label, but also one which attaches itself securely and is straightforward to read. Consequently, your equipment has to include a label printer. It's a key part of any serious dispatch solution. These imperatives are met in the form of a compact model such as the Citizen CL-E300, and it visually fits in with retail venues where space is at a premium. Where the demands on a printer are going to be more tough, and where it will have to cope with more than just dispatch labels – taking returns notes, receipts and dispatch documents in its stride – a suitable model to opt for would be the Citizen CT-S4500 printer. This enables you to get by without a laser printer, because it can reduce larger-sized A4 documents such as delivery notes, providing a convenient print-out which is just 4 inches wide. Accordingly, it can cater for small parcels by printing out larger labels in a reduced-size format.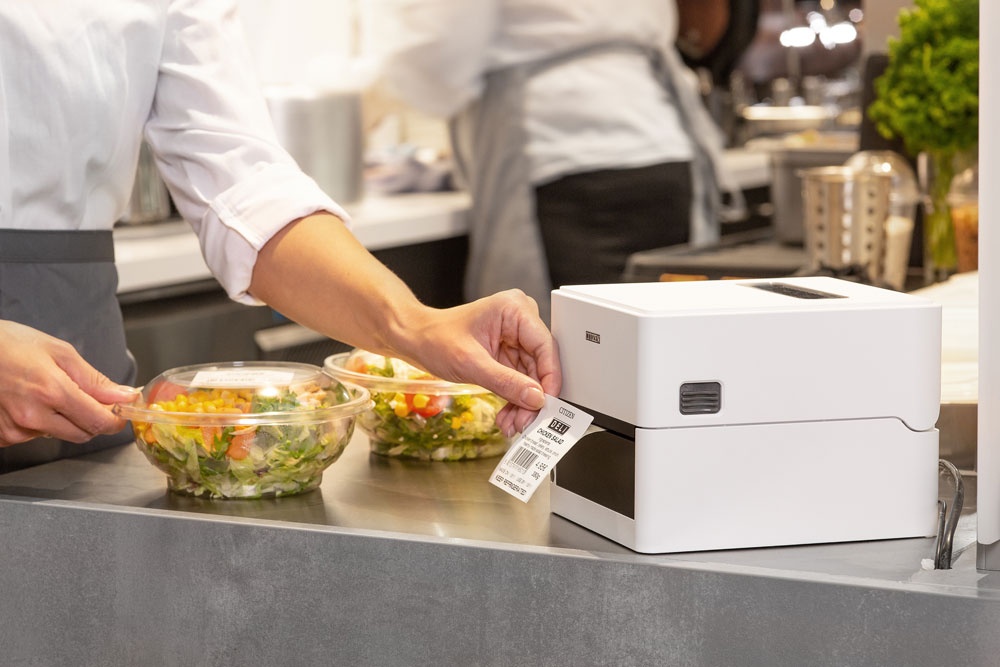 Source: Citizen
2. Giving customers a fresh approach to the procedures for placing orders and collecting the goods
If you cut down the number of transaction stages by operating online orders and a more versatile collection solution – reducing personal contact – then the Corona infection risks are correspondingly diminished. In order to build in the optimum streamlining and safety of procedures (since the spread of COVID-19) to protect customers and employees alike, many retailers have adopted hybrid transaction methods. There is also "curbside pickup": a further option to add to the click & collect solution. Customers pick up their goods outside of the shop premises. A car park can also be used as space for customers to collect goods. This is a context where flexibility is required: this is where a mobile printer literally fits the bill, since it can print receipts and proofs of sale directly on-site. The mobile CMP-30II printer is a practical solution here, as it has no problem with printing receipts and tickets up to 3 inches wide while you're on the move. This is a tough player which can print quickly: up to 100 mm/s. And it can take the knocks: it still works after being dropped from a height of more than 1 metre.
New transaction procedures mean that retailers win greater flexibility in adapting their supply cycles and responding to what customers want. Flexible printing solutions offer the crucial benefit of printing out required documents wherever you are.
3. Cash security regulations require receipts to be printed. Fresh approach to POS printers
The taxman may be pleased, but it is not the most welcome news for retailers: since January 1st, 2020, retailers and catering outlets are obliged to provide printed receipts. The new regulations mean that all transactions, without exception, have to be documented: either electronically or in the form of daily handwritten records. The point of all this is to prevent would-be frauds from trying to conceal some of their turnover from the tax office.
However, the repeated handing-over of receipts means that cashiers are exposed to numerous instances of contact with customers. This kind of contact is frequently unavoidable. But it can be straightforwardly changed by positioning your printers differently. For example, by having them directly on the counter. And the advantage of this? It is an improvement because the customer can pick up the receipt directly, thus saving the cashier from another instance of contact. The cashier is protected because the customer picks up his own receipt.
The best product to use here is the CT-S751 with front panel output, because the printed ticket automatically feeds towards the customer, so the customer can readily take it without having to touch the machine himself.
Having customers pick up their own receipts: this is a further step towards self-service. Customers have long been accustomed to using card readers themselves – in connection with cashless card payment – so why not go one step further and let them pick up their own receipts? This takes us a step further along in the trend towards self-service.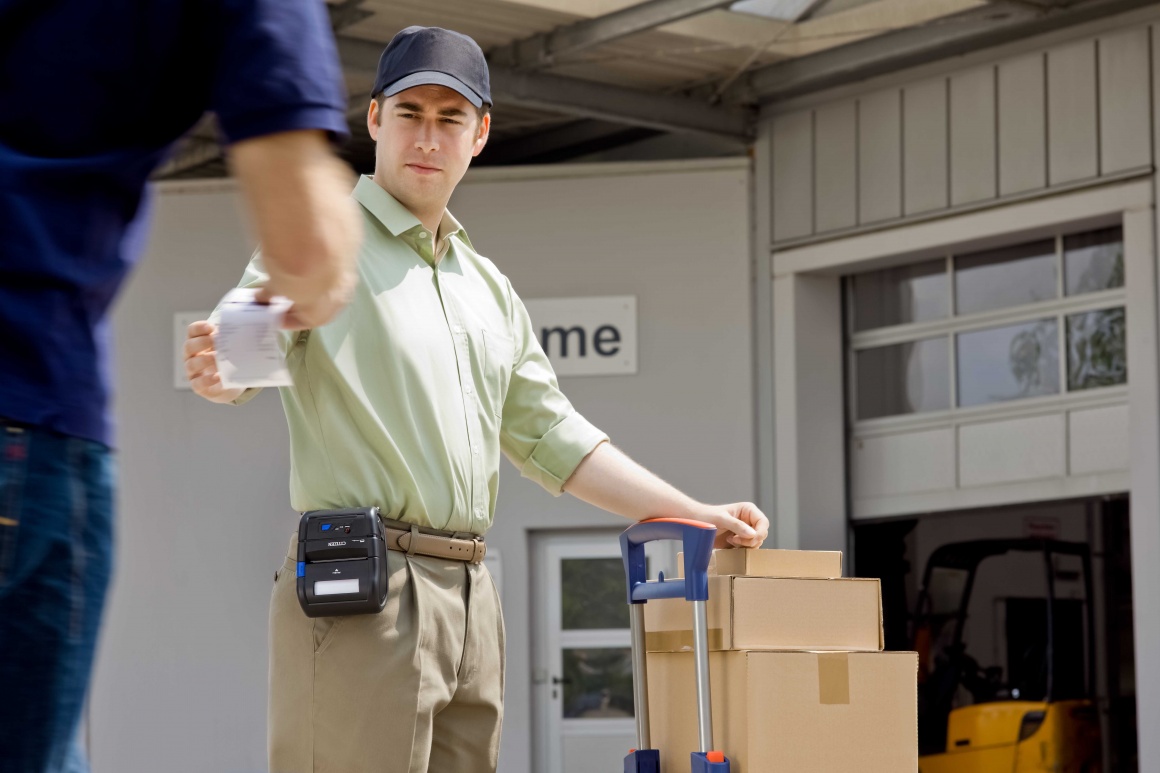 Source: Citizen
4. Kiosks and self-service terminals
At many self-service kiosks, receipts are issued from the installed printers. However, an even simpler suggestion comes from Jörk Schüßler, who is the Marketing Director, EMEA, with Citizen Systems Europe: "Usually, kiosks are set up with their own printer. In our current
projects, though, Citizen's CT-E351 POS printer is used, because it's not just straightforward to operate but has a further benefit to offer: it can be straightforwardly taken out – during trading, even – and swapped over."One project where it was worthwhile installing more than 7,000 printers was at ATG Sports' betting machines in Sweden, where printers are deployed in kiosks. And because the Corona crisis did nothing to reduce the popularity of betting and gaming, it was a worthwhile approach, in the interests of hygiene, to reduce the risk of infection by incorporating contactless receipt delivery.
5. Greater use of mPOS's
One of the worst bottlenecks in retail is where you have a POS system with customers queueing up to pay for their purchases. Especially at a time when we need to secure at least a minimum of interpersonal distancing. With mobile POS technology, individual shop employees can use tablets and smart phones as POS systems and process the payments from various locations in-store. This is one way of reducing queues at the POS. Mobile printers produce the receipt directly on-site, thus completing the whole POS cycle. Accordingly, mobility is combined with functionality in this type of complete mPOS solution. It means greater flexibility for retailers: they can reduce their bottlenecks and process their sales at various locations. This is where a mobile print solution such as the Citizen CMP-20II provides the precious time-saving advantage of rapid receipt printing wherever it is needed.
Future potential with new technologies
Fixed points of sale are presented with many challenges in the Corona pandemic situation. Online trading is becoming increasingly attractive, with the realisation that it is time to move on from a situation of offering goods for sale exclusively from a physical shop. Retailers are now presented with the need to protect their customers with appropriate technologies; they have to develop their options for digitalisation. In these circumstances, potentials must be unlocked by virtue of new safety concepts. Self-service, dispatch from store, mPOS and enhanced flexibility in selling. These are all ways & means of supplementing the prospects of success in trading either from fixed points of sale or from digital markets. The respective advantages of each trading medium can then be exploited. These strategies are more than just ways of dealing with the present Corona crisis. Their benefits will also equip retail traders for future successful business.