Company News • 22.03.2023
Hospitality exhibition success for Innovative Technology Germany
Innovative Technology reported a successful debut at INTERNORGA – the leading trade fair for the hospitality and restaurant industry
Commenting on ITL's first appearance at the exhibition, Thorsten Labusch, VP of Sales & Business Development said, "It was great to network and showcase our latest products to the hospitality industry which is relatively new to us. We spoke to many end users from hotels, restaurants, bakeries, and confectioneries and our cash handling and biometric age estimation solutions were both of particular interest."
ITL's CashGenic – hygienic cash automation solution – automates the counting and handling of coins and notes. It basically creates an automated cash register and works much like a self-service payment kiosk with payments managed by staff via a mobile tablet.
Commenting on the solution, "With a small footprint and easy integration, it can be added to your pre-existing cash drawer and is ideal for retail and hospitality venues. We are currently working with several distribution suppliers in Germany who are using this technology to develop complete system solutions."
Supplier

Innovative Business Park
OL1 4EQ Oldham
UK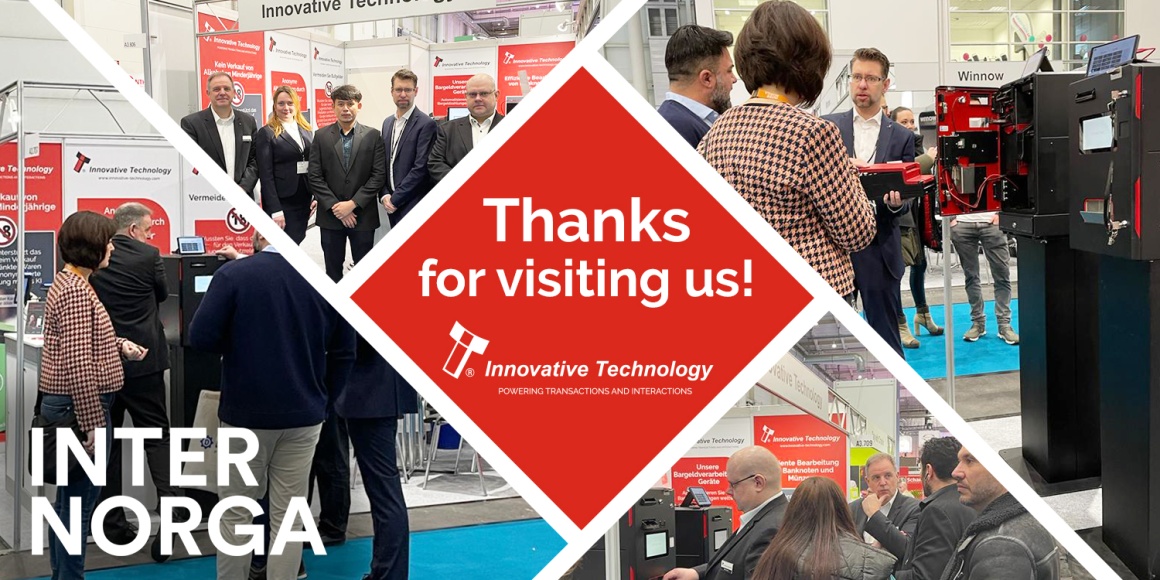 Source: Innovative Technology Ltd.
Representatives from Innovative Technology's biometrics division were also at the show to demo their range of products that enable automated age estimation.
Thorsten continued, "Visitors to the booth were impressed with our age estimation solutions ideal for anyone selling age restricted goods such as alcohol. Businesses can choose either MyCheckr for a standalone solution complete with display screen or ICU Lite for integration with existing point-of-sale systems. Both provide accurate and unlimited age checks for a one-off fee – all completely anonymous. Our biometric solutions can also be used to display targeted digital advertisements and collect anonymous customer analytics to aid effective marketing to different consumer segments."
Concluding Thorsten said, "INTERNORGA was a great opportunity to talk to businesses from several different industries that are new to us. The team learnt about the latest technologies utilised in this dynamic industry, and we look forward to extending our reach in the sector."