Company News • 10.05.2023
Facial recognition in currency exchange machines to prevent AML
Machines designed to offer quick and easy access to AI-powered, secure currency exchange already operating in Switzerland, Denmark and Ukraine
Currency exchange machines featuring facial recognition technology have been installed in a variety of airports and travel hubs across Europe, in a bid to streamline the user experience and safeguard against fraudulent behaviour.
Supplier

Innovative Business Park
OL1 4EQ Oldham
UK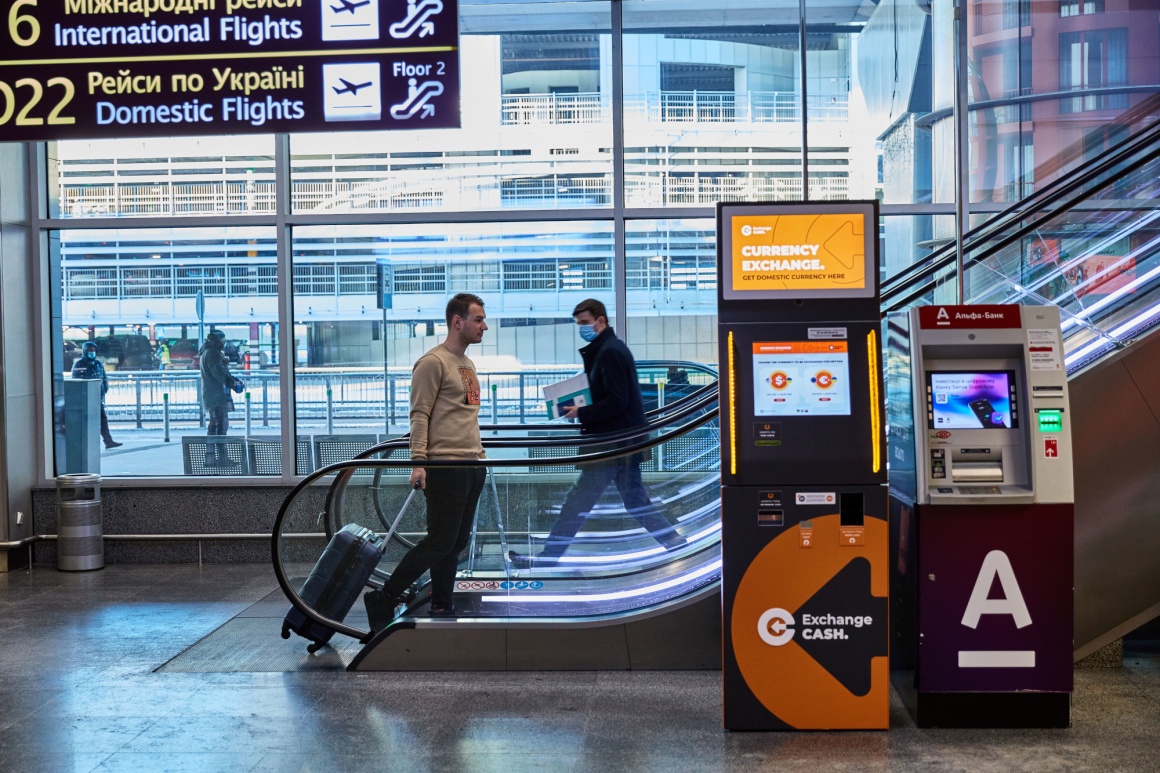 Source: Innovative Technology
Currency exchange kiosks may provide the opportunity for criminals to convert illegally obtained cash, making it harder to trace the criminal activity in line with anti-money laundering (AML) protocols. Many countries have implemented transaction limits per day for all users of currency exchange machines as one way to combat this, but this may require customers to show ID and retain detailed records.
However, Swiss manufacturer ECEX Group uses facial recognition software developed by British company Innovative Technology to implement the AI-powered biometric solution into the Automatic Currency Exchange (ACE) machines as a way to automate these transaction limits. The software is within a compact device, ICU Pro, which provides secure, immediate facial recognition that allows users to quickly and efficiently use the currency exchange services.
The use of ICU Pro as a biometric sensor for facial recognition acts as assurance for ECEX and customers alike, helping to adhere to AML requirements by implementing intelligent customer tracking that shows a customer's previous exchanges and ensuring they stay within their transactional limits.
Similar to how a cashier can visually regulate the amount of times a customer uses a service, the technology enables the kiosks to recognise whether a person has met the standard limits for domestic transactions before they need a passport. This limit can be set in accordance with the AML regulatory requirements of the country, providing a more secure service without intruding on customer privacy.
If the exchange limit is below the threshold, the customer's facial information is saved locally for one day so the technology can detect whether they make further exchanges during the time period and ensure the threshold isn't exceeded.
Hizii Denys, Technology & Administrative Officer at ECEX Group AG, said: "We chose ICU Pro for our facial recognition needs because we needed a solution that offered a quick, seamless, secure and - most importantly - compliant service for our customers. The ACE machines are intended to streamline the currency exchange process, and ICU Pro helped us to achieve that.
"The big advantage is that any biometric data cannot be accessed because of the encryption inside the device, so there is no need for GDPR concerns. Our technology is unique and we haven't found a similar analogous solution around the world, so we're happy to be able to implement this feature with ICU Pro."
The implementation of the technology comes during a period of significant public outcry at recent failures to comply with AML protocols by large organisations, and intends to make AML procedures standard within the currency exchange market. The new technology hopes to make it easier for tourists to travel with ease, knowing their money is safe and handled responsibly.
Dr. Andrew O'Brien, Biometrics Product Manager at Innovative Technology, said: "Currency exchange is a complicated process that requires responsibility and regulatory compliance from any services involved. We're excited to partner with ECEX to enable a further level of compliance and customer security through ICU Pro. Our biometric technology has the ability to link customers' transactions, and this approach also has exciting opportunities in Gaming, where we can help limit and protect customers from excessive gambling."
The machines are designed to offer quick and easy access to AI-powered, secure currency exchange, in a range of handy locations including airports, hotels, train stations, banks and more. The ACE machines are already operating in Geneva Airport (Switzerland), Billund Airport (Denmark) and Boryspil International Airport (Ukraine), as well as the Hilton and Opera Hotel in Kyiv, Ukraine.
To find out more about ICU Pro, visit www.intelligent-identification.com.
To find out more about ACE machines, visit www.ecex.ch.