Company News • 10.02.2020
Cloud access control for Fairytale Frozen Yogurt
SALTO Solutions presents the SALTO KS cloud-based access control system
Fairytale Frozen Yogurt wanted more flexibility than a mechanical locking system could provide for its six stores. They achieved this thanks to the SALTO KS cloud-based access control system. The six shop entrance doors were equipped with electronic SALTO GEO cylinders, each of which is connected to a hub, the IQ, via a wireless radio link.
Supplier
Schwelmer Str. 245
42389 Wuppertal
Germany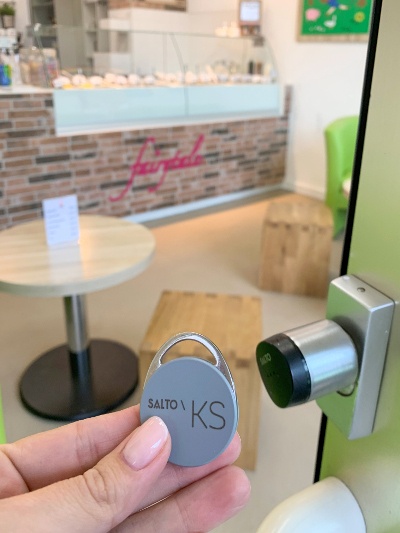 Source: Fairytale Frozen Yogurt
The IQ establishes the real-time connection with the online platform and app via WiFi. The access solution for Fairytale Frozen Yogurt was planned, installed and configured by SALTO Premium Plus Partner SM Schloss + Schlüssel GmbH from Cologne.
Access management in real time
When selecting the system, the main focus was on maintaining a high level of security and at the same time achieving greater flexibility. It was also important to be able to block the electronic chip immediately if it was lost and to be able to track door events. SALTO KS achieves this thanks to its access management via web and mobile app in real time, its event logging and the ability to open doors remotely.
Online platform and app
SALTO KS is a cloud-based access solution specially developed for mobile real-time access control. It can be installed wire-free and with little effort. The core functions include location-independent and mobile access management via online platform and app. All communication between the components is highly encrypted and thus protected against eavesdropping and copying. Security-critical processes can only be initiated via two-factor authentication.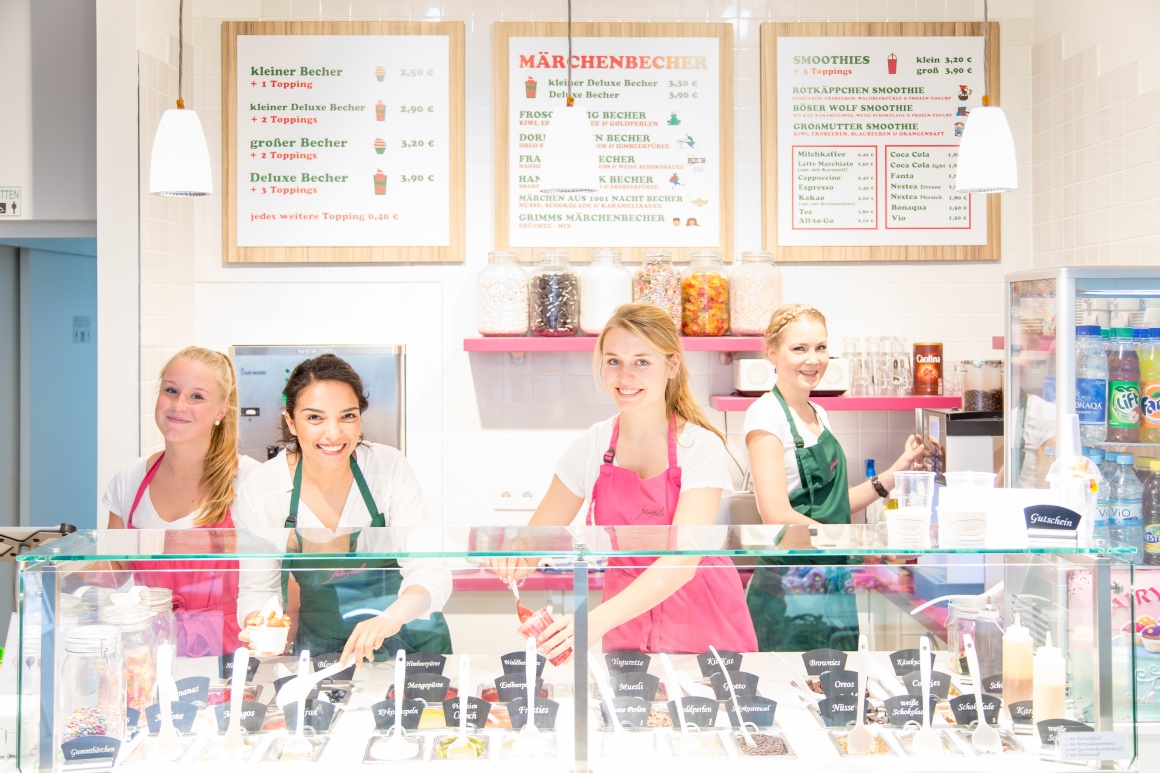 Source: Fairytale Frozen Yogurt
Fairytale Frozen Yogurt is a chain store company that operates six stores in Cologne. The almost 50 employees work flexibly at all locations. The company was founded by the Grimm brother and sister, who have made their name into a consistent concept for the range of products and the design of the shops.
SALTO Systems at EuroShop from 16th to 20th February 2020 in Düsseldorf: hall 6, booth E17