Product • 05.02.2016
Avalue Technology is joining world's leading retail show
Exhibiting the newest products at EuroCIS 2016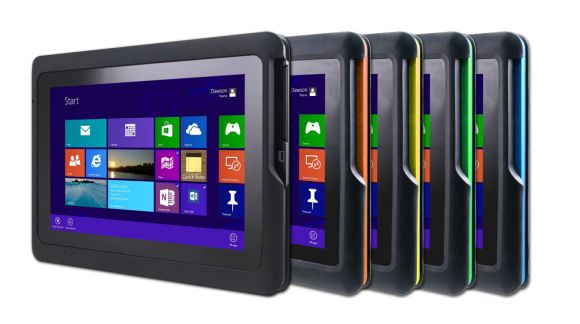 Source: Avalue Technology
Avalue Technology is joining world's leading retail show, EuroCIS 2016, on February 23-26, 2016 at Dusseldorf, Germany, in order to further engage and introduce its latest technology and products to the retail world. Located at hall 10, booth E03, Avalue strives to bring visitors into the real scenario of a coffee shop.
Helped with Avalue's newly released semi-rugged tablet, RiTab-10T1, and the soon-to-come mini POS, RiPac-10P1, visitors will enter a café where user friendly in-store technology is made possible, especially when the devices support multiple OS and are designed according to users' best interests. As retailers are jumping on the mobile POS bandwagon, the features of RiTab-10T1, rich I/O, IP54 and MIL-STD-810G certified, not only make it stands out from similar products but also a great choice for applications such as restaurants, warehousing and shopping malls.
Come visit Avalue booth to find out how open frame tablet, OFT, can be painlessly integrated into the store, and get a breeze of Asia through our smart booth comprised of the cost-effective semi industrial ultra slim panel pc, SID. Not to mention Avalue's all-time best seller, Rity series, who continue to improve and innovate with the technology while keeping the good features that have been praised by Avalue's customers since its release into the market.
Visit Avalue at EuroCIS, Booth No. 10E03 to find out more.