News • 02.11.2020
AR: Touchless virtual makeup try-on solutions
e-COSMETIC 360 Award winner for groundbreaking innovation in Beauty Tech category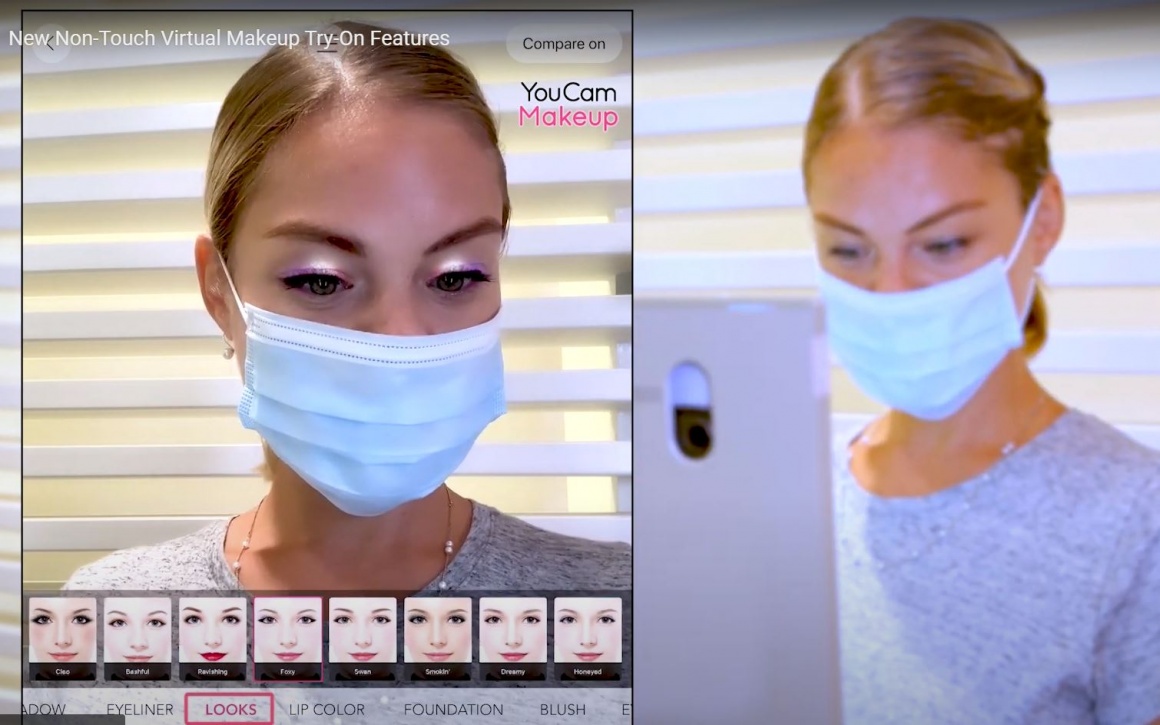 Source: Screenshot of a Perfect Corp. demo video
Perfect Corp. is named a winner of the e-COSMETIC 360 Award in the Beauty Tech category. The special announcement took place at the virtual event on October 12 & 13. The winners were selected on the basis of criteria such as the innovative aspect of the project, benefits for the cosmetics sector, the relevance for the target market, and the potential interest for consumers.
Perfect Corp.'s four new interactive non-touch virtual makeup try-on features, including gesture control, voice activation, face mask detection, and virtual arm color swatch for lipstick, help beauty brands keep up with current consumer expectations by further improving in-store beauty shopping experience and ensuring safety and hygiene measures. Consumers can enjoy a secure physical retail experience while shopping for makeup products and still try the products virtually before they purchase. With the new non-touch features, beauty shoppers can navigate through the virtual makeup try-on experience using eight simple hand gestures and straightforward voice commands, as well as virtually and safely try on makeup products while wearing a face mask.
"Our pioneering non-touch virtual makeup features have been developed in the wake of the covid-19 pandemic and we are convinced that these technologies will be of use for both the beauty brands and beauty consumers," said the CEO and founder of Perfect Corp., Alice Chang.
Watch the demo video to learn more about the new contactless virtual makeup solutions.