News • 17.05.2023
Alipay: Virtually experience Leonardo da Vinci's work
International Museum Day 2023: Experience Leonardo da Vinci's life's work virtually on Alipay
The virtual museum on Alipay is the latest example of how technology is being used to bring history and culture to life for a new generation of consumers. By partnering with Alipay, Digital to Asia and Way Experience are able to offer Chinese art lovers a unique and immersive experience that would not be possible otherwise.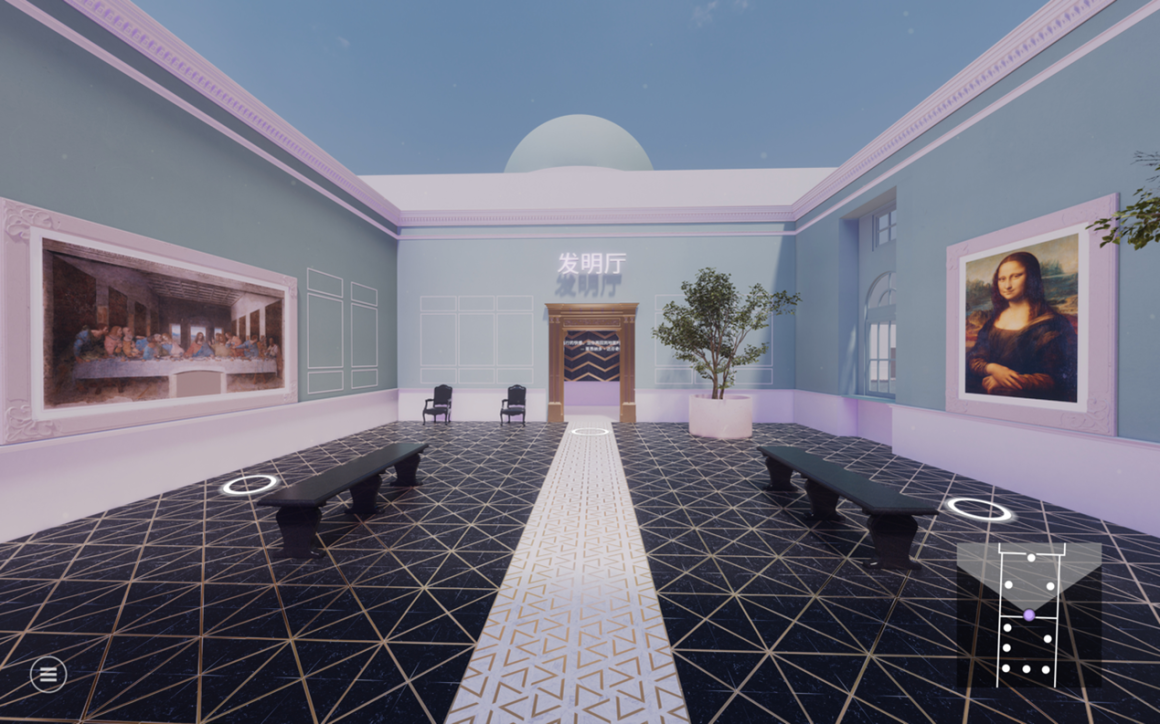 Source: Alipay
"Emerging technologies give us the opportunity to create virtual places and travel inside them to discover humanity's greatest masterpieces. We are excited to partner with the Alipay platform to bring innovative sight-seeing experiences to Chinese consumers," said Marco Pizzoni, co-founder and CEO of Way Experience, "Together with Digital to Asia, we created a virtual tour of Leonardo da Vinci's masterpieces for Chinese art lovers in a Renaissance-like museum with inspiration drawn from different places that represent Italian history."
"As an agency specializing in digital marketing strategies for Asian markets, we always stay ahead of the curve. Given mobile-savvy Chinese consumers' open attitude towards new and innovative experiences, we have been working with Italian partner Way Experience and leading platform Alipay for the past several months to provide users with a Leonard da Vinci themed virtual tour that they have never experienced before," said Giuliana Zagarella, General Manager of Digital to Asia. "Alipay's deep connection with users and the availability of various digital tools on the platform make it the perfect platform partner for us in China."
"Digital technology is making it possible for people to transcend the limitations of time and space and experience different cultures and art from all over the world. As a platform, Alipay is committed to supporting businesses to better engage with digital savvy audiences," said Nicole Wang, Alipay's digital solution expert for the museum industry.
The culture and tourism industries are becoming increasingly digital, with companies using more digital solutions to create new experiences for customers. According to a survey by Accenture, senior travel industry executives believe that technology is becoming more important in developing long-term business success.
By the end of 2022, more than 2,000 museums have been using the Alipay platform to improve their digital operations and connect with museum enthusiasts, particularly younger, mobile-savvy generations. These museums leverage digital tools and services offered on Alipay, such as mini-programs, lifestyle accounts, live streaming, and blockchain-based digital collectibles to improve engagement with visitors.
According to OECD's Tourism Trends and Policies report in 2022, "Digital technologies present wide-reaching opportunities to facilitate increased reach to consumers, productivity, and the transition to a more sustainable and inclusive future, delivering benefits to micro and small businesses and local communities as well as to visitors".