Company News • 12.01.2011
Advertise with passion!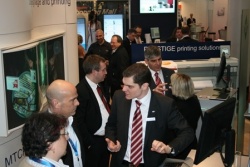 Advertise with passion!

Addressing your retail customers with an emotional appeal becomes extra successful by using digital media! Online Software AG is presenting POS media at the latest EuroShop stand.

Starting a new era of addressing customers using digital media in retail. The product range is the star; digital systems represent the stage. The latest developments in POS communication using multimedia systems – from printed posters to iPhone Apps – allow to address each customer in his individuality and to animate them to purchase the products.

Together with other leading suppliers Online Software AG is presenting in Hall 6 booth C78 solutions from each category which can already be implemented today and which provide the basis for further innovations in the future.

At the stand of Online Software AG LG Electronics will show efficient display solutions, Oki will display the latest print systems from small print size up to A3 format, and Océ will show impressive large format printer for POS, always under the central management of the market-leading software solution PRESTIGEenterprise.

Data graphics with a substantial Content Management Systems complement the portfolio, as well as VISAPIX with impressive image recognition software, ESII with Customer Reception Management solutions, and Supermet with its integrated Instore Marketing Platform. These applications all show what is already possible in retail, providing you are serious about communicating with your customers at a high emotional level.

Controlled by Online Software AG's PRESTIGEenterprise these individual components play a harmonic POS marketing concert. It is visual merchandising to perfection.

The standard software PRESTIGEenterprise offers all centrally controlled tools (layout and program management) which control all modern output systems – from printer to kiosk system to display.

Customers are being addressed with all their senses – even their personal iPhone is integrated – the highest form of customer approach.

Supplier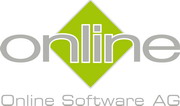 TechTower - Forum 7
69126 Heidelberg
Germany