Shopfitting • 27.06.2019
Retail spaces are so yesterday. Long live brand experiences!
How can brick-and-mortar stores stay competitive? With continuing retail reinvention!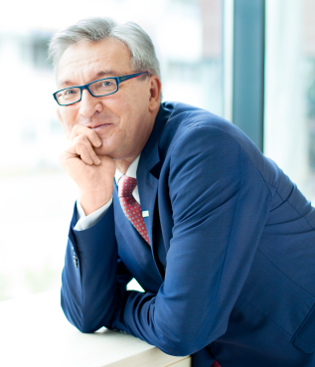 Source: umdasch
Shopfitting – it's no longer about shelves, sales counters and cash registers. Silvio Kirchmair, CEO of umdasch The Store Makers, considers it a stage where brick-and-mortar retailers can and should showcase themselves – especially in the digital realm. After all, the online competition never rests.
He maintains that the perfect store takes a long time to develop but is set up very quickly.
What major shopping design trends do you see based on your current projects, Mr. Kirchmair?
Silvio Kirchmair: There are more and more concept stores that combine extravagant concepts and furniture to project a matching lifestyle. The trend in food retailing continues to emphasize a market ambiance. We are increasingly creating brand experiences versus traditional retail spaces.
Essentially, we see more investments in the strengths of brick-and-mortar retail in an effort to set it apart from online retail businesses – that means investing in the customer experience and consulting aspects of the business. This frees up more time for improved customer service, while employees become brand ambassadors. Shopfitting must provide a stage and create opportunities, with digital elements for example. Electronic shelf labels can simplify processes and expand capacities, allowing associates to focus their attention on customers and give a personalized customer experience.
At any rate, stores must reinvent themselves on a regular basis, which is a result of ever-shortening renovation cycles. Flexible and modular shopfitting solutions can optimize long-term investments in this setting.
How does a customer inquiry turn into a new store? How do you accompany and guide the customer on this journey?
At the start of a store's well-planned transformation is an intensive planning phase. A project can only be successful with a consistent strategy. You also have to identify the store's target market, the retail product mix and consider combined options (mixing restaurant and retail store concepts for example).
The classic store concept development, which includes retail space and furniture design, the implementation of corporate identity, as well as visual merchandising and the use of digital elements actually happens at the end of this process.
It's a long way, but it ultimately moves you to your goal. We always walk side-by-side with our customers. We take care of the installation very quickly – the most time is spent on optimal planning and project management.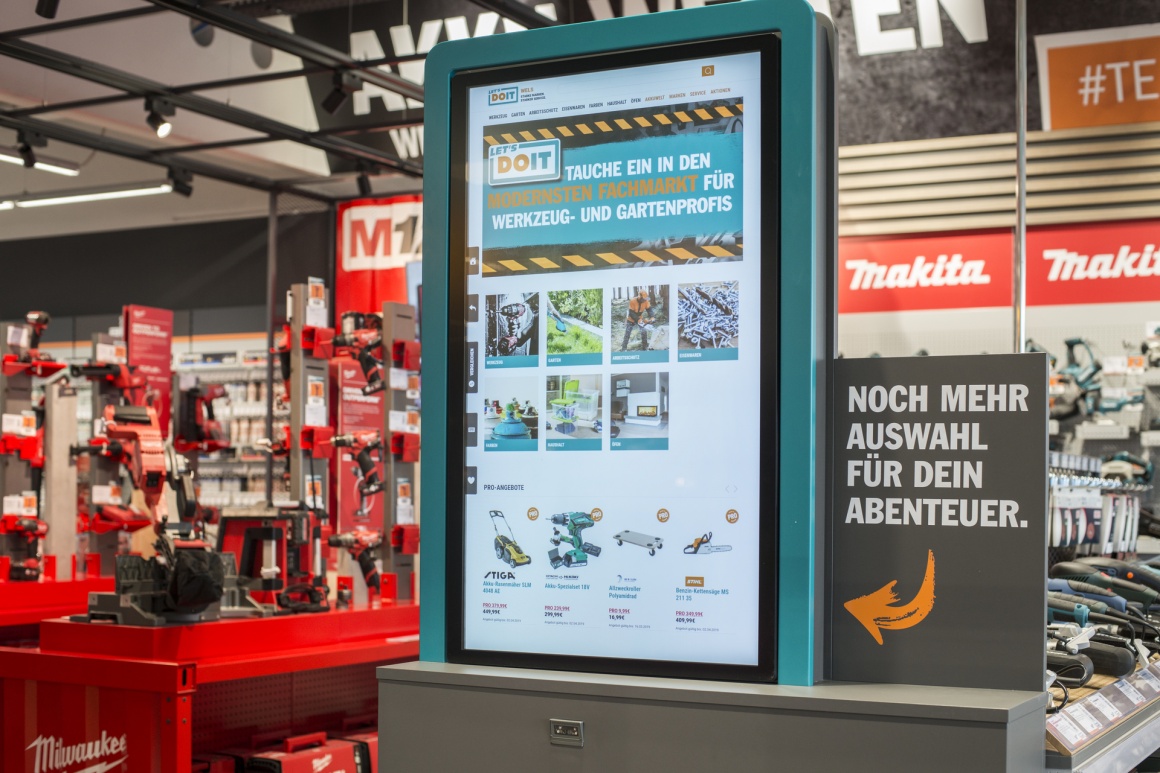 Source: umdasch
Silvio Kirchmair on store concept development: "A thorough situation analysis combined with an assessment of the competitive environment builds a strong foundation."
You have recently grown your portfolio by acquiring the German digital signage specialist Gundlach Seen Media. Which competence do you expect to gain from this?
Umdasch Seen Media expands our digital signage competencies. To stay relevant in today's fast-paced digital world, you must constantly evolve and grow. Companies cannot survive in the market just by selling hardware. The success of digital solutions providers depends on services such as programming interfaces and presentation content, combined with multi-year service and maintenance contracts. In a nutshell, that's why we acquired umdasch Seen Media.
Last but not least, this also allowed us to obtain knowledge, talent and new customers in the process. This is especially remarkable in times when all companies struggle to find staff with the right skills. When it comes to the "Digital Retail" market segment, we are now among Europe's three largest providers, which gives us a competitive edge.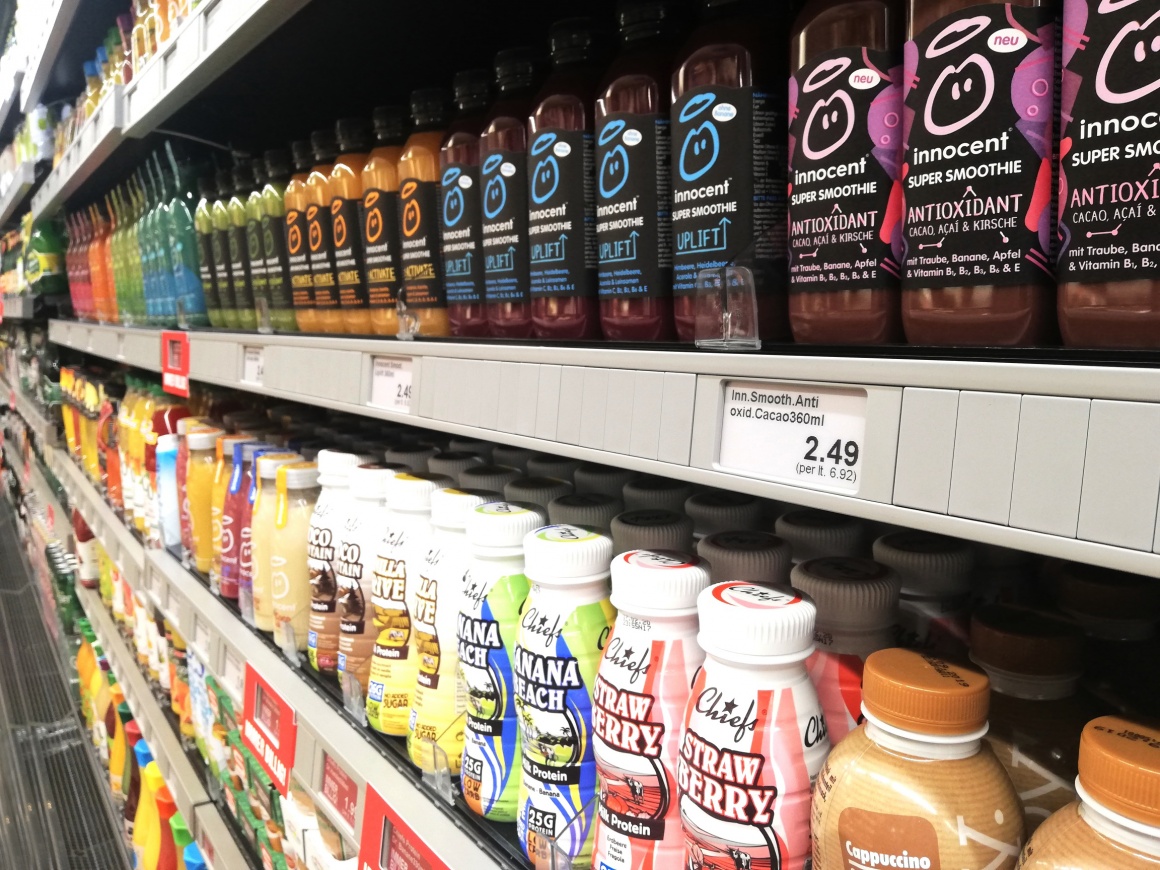 Source: umdasch
What unique development do you notice in the international shopfitting market?
There are different trends around the world. Global retail sales amount to $ 20,000 billion, with a tenth taking place online. Sales growth is predominantly attributed to online business. However, brick-and-mortar retail still continues to grow on a global scale.
Things are somewhat different in Europe. With an overall turnover of nearly 3,000 billion euros in retail, almost 400 billion euros apply to the online market. While the brick-and-mortar segment only shows gains of half a percent, the online volume maintains double-digit growth rates. On a global scale, retail spaces still grow about two percent annually, yet Europe already experiences a decline in numbers.
As a result, there is a focus on existing space optimization. We still see expansions worldwide. From an industry sector's perspective, there is growth in the luxury goods market, food retailing, restaurant chains and household goods, while the fashion segment, banking, books, paper and music industries are experiencing a fairly clear downward trend.
As a European shopfitting business, it means we have to improve areas in terms of productivity. Declining retail footfall must be offset by an increased customer dwell time. We develop smaller formats for city center locations, while the percentage of shop-in-shop and pop-up concepts is increasing, as are store concepts that create an experience or retail spaces that optimize processes (think "Click & Collect" options).
All applications mark a strong increase in digital elements.
You recently opened a new location in Dubai. What are umdasch's plans for the future?
We want to grow our presence in the Middle East. The market there continues to be dynamic, especially in Saudi Arabia. We also service the Dubai Duty Free stores. We are one of the leading providers in the world in this niche market. Our own development division creates innovative concepts for the duty-free sector, which includes airports and cruise ships. Right now, shopping centers are still a hot topic in the Middle East. Apart from catering to the luxury segment, we also want to give small and medium-sized enterprises a stage.