News • 03.10.2019
Vast majority of consumers plan to return holiday gifts
"Retailers need to seize the moment."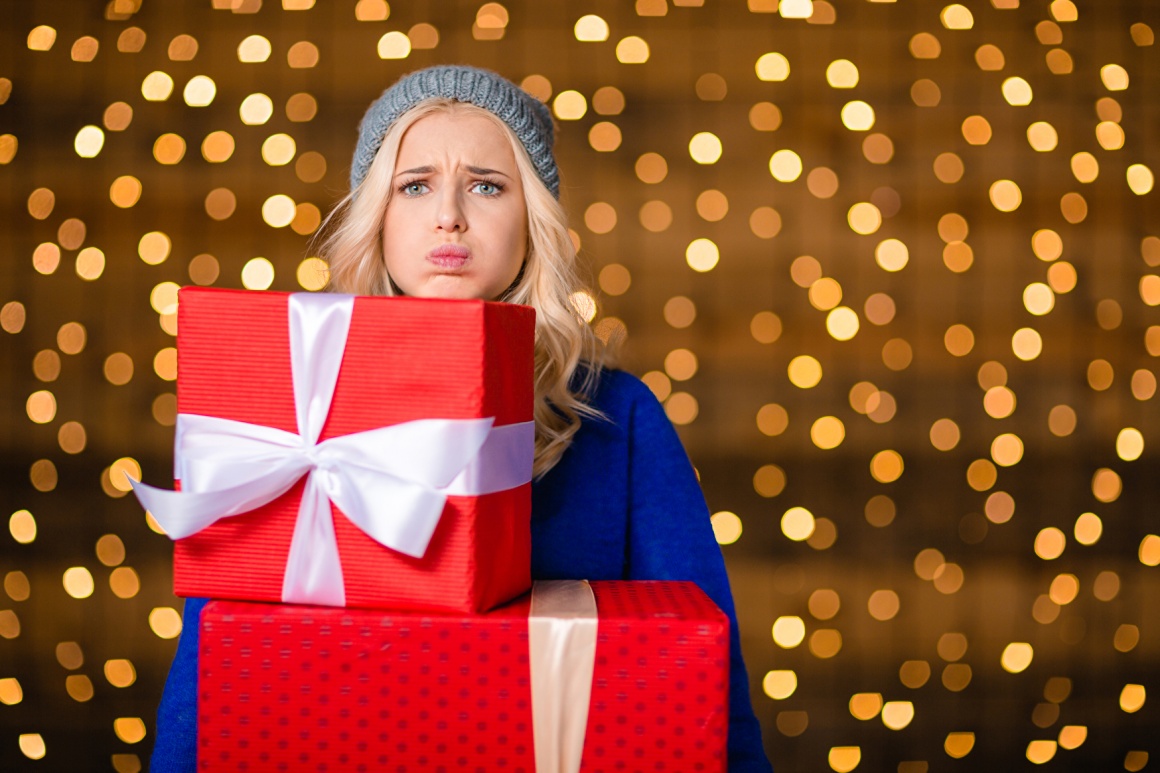 Source: PantherMedia/Vadymvdrobot
During the upcoming holiday season 77 percent of consumers surveyed said they plan to return a portion of their gifts, with nearly 20 percent expecting to return more than half of their presents (sorry grandma!). This is both a blessing and a curse for retailers planning for the holiday season. While 32 percent of those polled noted they plan to return gifts via mail, 65 percent intend to return them to the store, giving brick-and-mortar retailers another opportunity to engage customers and boost post-holiday sales.
"Retailers need to seize the moment when shoppers return gifts. The traffic generated by holiday returns holds significant opportunity for retailers to build better customer profiles and generate new opportunities for engagement by personalizing the returns experience," said Jeff Warren, vice president of retail solutions management, Oracle Retail. "Preparing for returns is a best practice, leveraging returns intelligence to inform product development and new customer acquisition strategies is next practice retail."
The reality of returns
According to survey results of consumers worldwide, Generation Z plans to return the most presents this year. Returns are simply a fact of life for retailers, but a select few have started to reimagine their returns process to capture essential information and inform other parts of the business and improve customer satisfaction.
When a consumer visits a store to return a purchase, that customer comes with a history and therefore opportunity. Well-informed store associates, with the right technology, are key to identifying next best offers to save the sale or upsell at the point of service, and positively influence essential key performance indicators (KPIs), like net promoter score (NPS). Arming associates with technology that provides customer profile data and suggestions aligned with availability of inventory and promotions is crucial to successful execution. The right technology can also reinforce important procedures and mitigate the risk of loss which is another cringe-worthy albeit stark reality of the holiday season.
According to the survey of consumers worldwide, 75 percent noted they will shop in-store and bring purchases home compared to 55 percent who said they will shop online and ship to their home. For many, in-store is still the most direct way to ensure that 'must-have' gifts will be in hand during that critical holiday moment.
Shipping preferences getting more complex
According to the survey, while Generation X (ages 35-54) led the way in shopping online and shipping to home at 57 percent, baby boomers (ages 55+) were a close second at 56 percent and actually topped both millennials (ages 25-34) at 53 percent and Generation Z (ages 18-24) at 46 percent in embracing home delivery. Generation Z and millennials also demonstrated a stronger desire to pick up the gifts they ordered online in the store, with 25 and 30 percent respectively stating they head to the stores to collect purchases, while only 14 percent of baby boomers opted for this approach.
Among consumers who choose to ship rather than shop in-store, millennials are sending 33 percent of purchases to locations other than their home, with many instead shipping to work (18 percent) or to pick up lockers (15 percent). Baby boomers, who were the second most-likely generation to ship to their homes, were by far the least likely (13 percent) to utilize an alternate location for online purchases.
The survey, which was independently conducted in 2019 by Savanta, polled 15,800 global consumers in the US, EMEA, LATAM, and JAPAC.