News • 02.11.2016
The Black Friday store experience is driving consumers online
Half of US and UK consumers will not be shopping during Black Friday or will not visit stores, because of the stress of the experience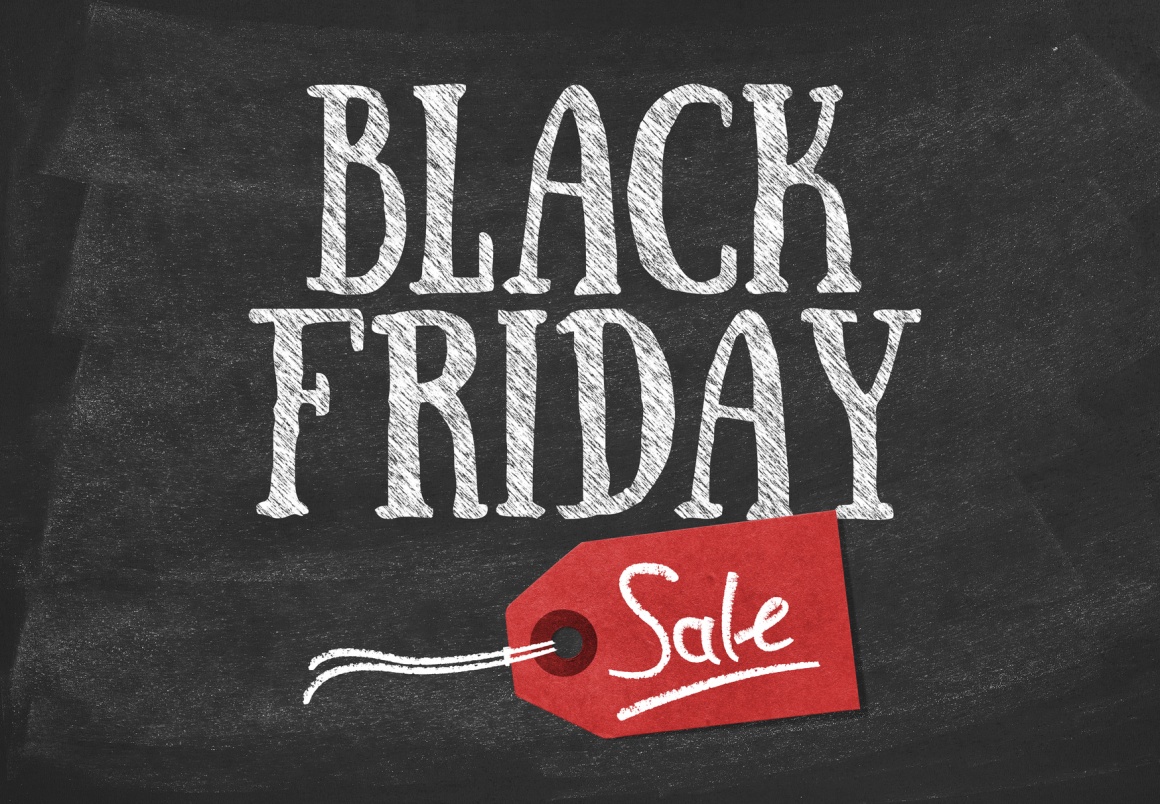 Source: panthermedia.net/Goir
Periscope By McKinsey has released the findings of new research conducted with US & UK consumers on their attitudes towards Black Friday 2016, and how they plan to shop. Black Friday may be considered one of the biggest shopping events of the year, but the survey showed limited involvement and decreased interest amongst consumers.
31 percent of US respondents state that they have always disliked shopping on Black Friday, and 29 percent believe it is simply a marketing trick with retailers manipulating pricing to convince consumers they are getting a good deal. The UK agreed with 42 percent of respondents saying it is a "marketing trick". As such, half of US (51 percent) and UK (48 percent) respondents confirmed that they have no plans to shop this year. Of those who will make a purchase, only 7 percent of US and 4 percent of UK shoppers say they will limit most of their Black Friday shopping to stores, with most preferring to shop online, or do both.
The Black Friday store experience is driving people online
With 13 percent (US) and 9 percent (UK) saying that the "stores are just too chaotic", 39 percent of US and 42 percent of UK shoppers plan to do the majority or all of their Black Friday shopping online (compared to 35 percent and 33 percent in 2015).
Convenience is driving consumers toward online shopping, with many saying it is easier than going to stores on Black Friday (27 percent US, and 25 percent UK). Shoppers are also planning to purchase higher priced items online this Black Friday (79 percent US, 78 percent UK), and 70 percent will shop across a much wider range of categories.
Black Friday is also finding itself a new rising competitor, with the success of Amazon Prime days. 9 percent of US and 7 percent of UK shoppers stated this global shopping event is of more interest to them than Black Friday.
Commenting on the findings, Channie Mize, Global General Manager for Retail at Periscope said, "The research highlights that consumers consider the Black Friday experience stressful and inconvenient compared to shopping online. The physical store is not dead, but struggling. Retailers need to find new attractive ways to draw consumers into their stores, using data-driven insights to inform the buying, assortment and promotional activities to maximum effect across all channels, giving customers the great experience they crave."
Consumer spending and categories this Black Friday
Looking at where consumers will spend their money during Black Friday 2016, consumer electronics continues to be king, with 55 percent of US and 49 percent of UK shoppers saying this will be a key category in which they are looking to make purchases. Second place has been held by Clothing in the US and UK with 45 percent and 38 percent respectively. Unexpectedly in the US, home furnishings took third position, which may be indicative of future trend away from traditional categories. In the UK, Beauty and Fragrances is the third most popular category amongst respondents.
Negative consumer feeling towards Black Friday also appears to be impacting the way shoppers budget for the event. 11 percent of UK consumers have planned to spend £200 or less (10 percent in this US). The highest budget response was in the US, where 6 percent have a planned budget of $400-$500. In contrast, the UK's highest budget was £150-£200 from 5 percent of respondents. 15% of consumers in both countries have said they plan to spend under $50 (or £) on individual items purchased across Black Friday.
Devices and the Black Friday experience
Whilst all consumers spend more and more time living their lives through devices such as tablets and smartphones, they do not plan to use mobile devices extensively for their online shopping around Black Friday. Desktop devices remain dominant with 60 percent of US and 55 percent of UK shoppers planning to use them this shopping season. Tablets are gaining popularity, but still only 29 percent of UK consumers plan to use them to complete transactions, with an even lower 20 percent in the US.
The smart phone (66 percent US and 70 percent UK) was considered the best device for getting ideas when shopping, but was behind tablets and desktop devices for deeper research and making purchases.
Brian Elliot, Managing Partner at Periscope, added, "Black Friday is not about to disappear, but crowds and standing in line continue to be its #1 detractors – as the customer experience improves online, consumers are aware and intentionally planning to shift their purchases. Retailers beware!
"Retailers must take note of the behavioral changes taking place in consumers, and experiment with new models of cross channel shopping. Making these fundamental changes is not easy and requires organizations to overcome significant technological and organizational challenges for them to be successful – but they are the key to their future."