News • 02.08.2019
SPAR continues European expansion with entry into Kosovo
6 store openings in 2019 and 7 more planned for 2020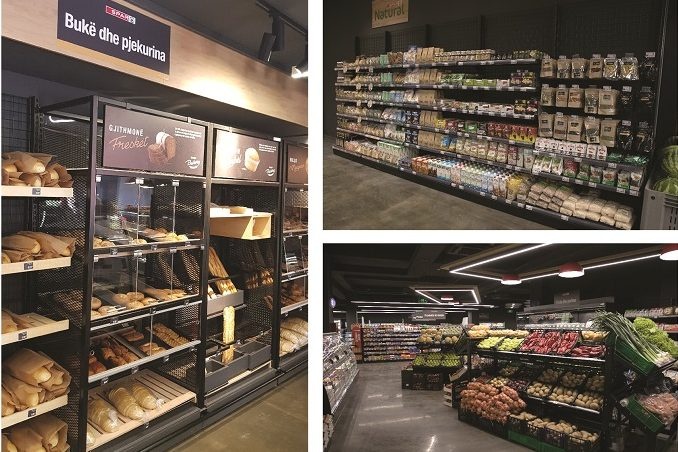 Source: SPAR International
The voluntary food retail organization SPAR International announces the brand's entry into the Kosovan retail market, the 27th European market, in line with their expansion strategy.
SPAR Kosovo is a new entity set up by a consortium of experienced partners in FMCG wholesale and retail, who will work in partnership with SPAR International to deliver a new global standard of FMCG retail experience to Kosovo consumers, promising premium products and value for money. The ongoing expansion of SPAR sees the brand now operating in 13,115 stores across four continents, employing around 350,000 people worldwide.
Customers can look forward to SPAR Own Brand products, international brands, local specialities as well as fresh local Kosovo produce, creating additional opportunities for local suppliers to expand their market share. The local retail market will benefit from employment opportunities and a global standard in training and development. In the first two stores alone, 125 new jobs were created, with further opportunities existing in the central office and distribution network of SPAR Kosovo.
There are plans in place to open another 3 new stores before the end of 2019 and a further 7 stores during 2020. These will be in Prishtina as well as other Kosovan towns, bringing the brand and the quality offer to an increasing number of customers. In each location, the best product mix and store format will be tailored to suit local shopper needs. In the longer term, SPAR Kosovo expansion will see 35 SPAR stores with an estimated 50,000 square meters of retail sales area operational within five years.
Tobias Wasmuht, Managing Director, SPAR International said: "It is an exciting time for SPAR in this market, as we officially launch the brand with 6 store openings this year and plan to open 7 more next year. The FMCG retail market has been one of the fastest growing sectors in Kosovo, is a country of just under 2 million people and SPAR's 27th market in Europe. The market is growing and driven by a consumer demand for Western shopping standards and products. SPAR's local but global approach will deliver international best practice while harnessing local retail expertise."
The retail environment in Kosovo is dominated by small retail stores and large modern supermarkets and hypermarkets are much in demand. SPAR International has been and will continue to support SPAR Kosovo with store design and layout, employee training and development, retail operational standards and facilitating SPAR Own Brand product sourcing from both international and regional partners.