News • 07.07.2021
Reusable pop-up store
PANGAIA showcases high-tech naturalism at The Selfridges Corner Shop
In spring of this year PANGAIA offered its customers an extraordinary shopping experience. For the first time, customers were able to visit the PANGAIA pop-up store in The Selfridges Corner Shop, which was designed to literally guide them through the many facets of the brand's world. Located on London's Oxford Street, The Corner Shop in the Selfridges & Co department store provides sales space for changing pop-up stores of well-known brands.
In terms of content, PANGAIA is engaged in the development of innovative, sustainable material solutions. To highlight the main technological advances of this process, the brand presented a new exclusive range of products at The Selfridges Corner Shop.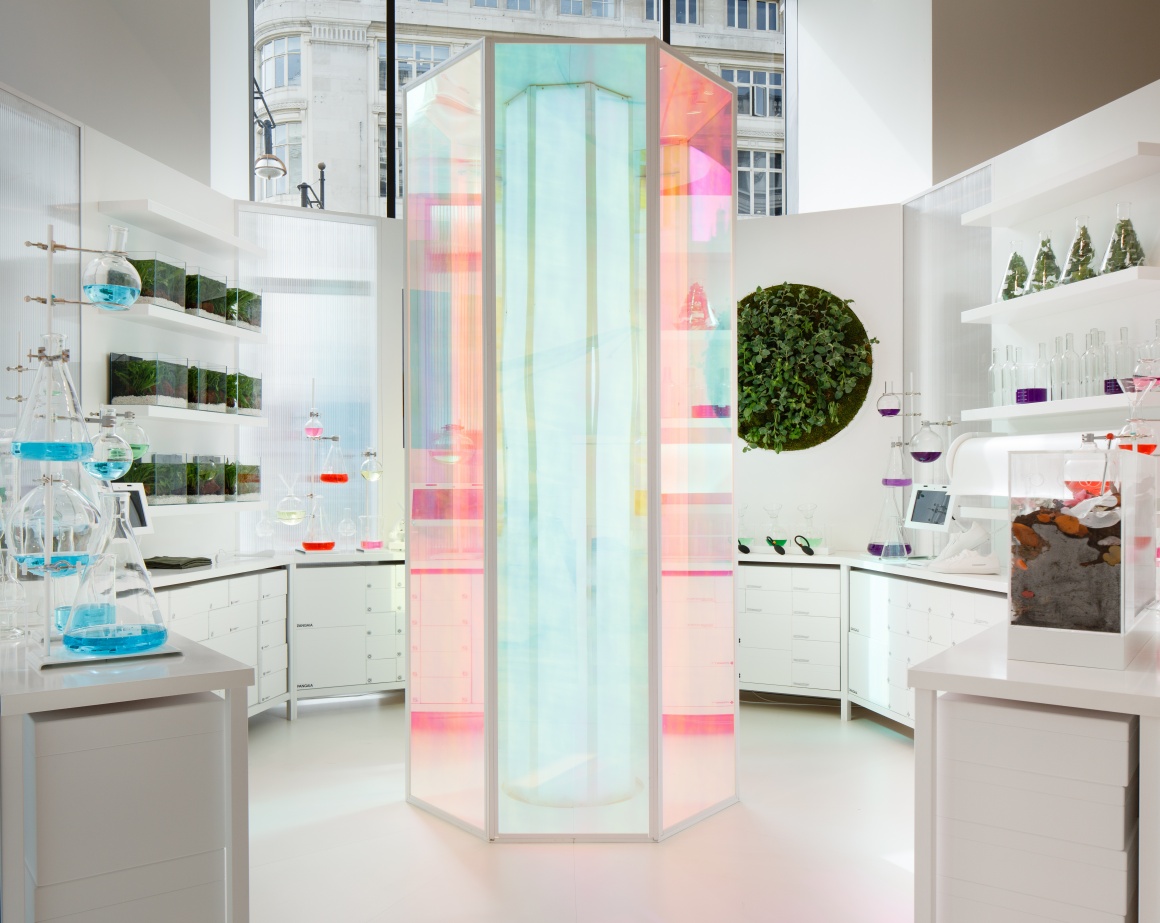 Source: Selfridges & Co
The first opening of the store in The Selfridges Corner Shop took place on the occasion of Selfridges year-round creative theme "Good Nature", focusing on the interface between culture and nature. The concept of the store was designed with reusability in mind, so that any materials and components can be easily packaged and reassembled in a way that conserves resources.
The design of the store is based on the number seven. The heptagonal space is illuminated by the seven colors of the rainbow. Prism-shaped glass houses provide colorful lighting effects. The brand's focus - high-tech naturalism - is reflected not only in the unusual room structure and lighting concepts. The use of recyclable, recycled materials also represents the brand's 'nature and science' ethos.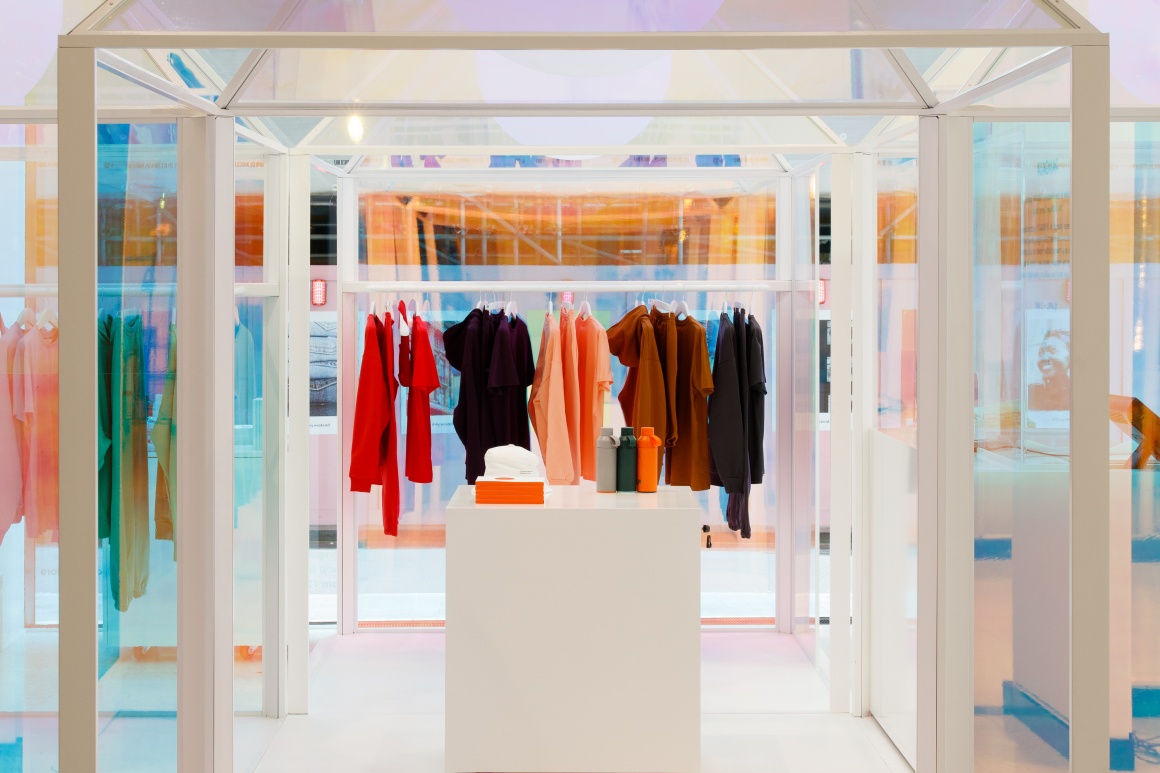 Source: Selfridges & Co
A weekly redesign of the space within the PANGAIA collection, as well as new product offerings, are designed to encourage visitors to engage in conversations about innovation and science.