Product • 09.03.2008
PromoDek®
The easiest way to step up your next promotion!
Stepping up your promotion has never been this easy-to-use! Standing out from the crowd and having the edge over the competition can be the difference between success and failure.
And that's why PromoDek offers the easiest and most flexible solution to step up your next promotion. Whether showcasing a new model of automobile, adding dimension to the tradeshow floor or demonstrating a new product in a supermarket, PromoDek modular floor display system offers endless possibilities to bring your promotion to a new level.
What is PromoDek?
PromoDek is an easy-to-use modular floor display system that is effortlessly assembled and updated in minutes. By adding your company colours, graphics or virtually any material to PromoDek, you can create your very own unique atmosphere on a raised floor setting.
You can use PromoDek for: tradeshow flooring, product presentations, dealer showrooms, retail displays, and much more!
How does PromoDek work?
PromoDek consists of standard building elements that are easily assembled in any shape or form. You can use either 1 square meter of PromoDek to showcase a new product or 50 square meters to raise the floor at a tradeshow.
Standard PromoDek Elements
PromoDek consists of several standard building elements. Below you will find a list of all of the standard elements that fit perfectly together to create a platform of your desired size or shape.
Endless possibilities with PromoDek
Along with the flexibility of size and shape, the surface area of PromoDek can be quickly and easily updated to suit your desired atmosphere. Within minutes, you can update the complete surface area of PromoDek with either new colours, printed graphics or materials including aluminum, HPL or illuminated EL foil. It's really that simple to do!
PromoDek Accessories
Along with the flexability of PromoDek come the many accessories that can be easily adapted to this modular system. From simple brochure holders to the hi-tech FloorCaster® system, PromoDek literally provides you with the platform to help build your brand on. The standard elements of PromoDek can also be customised to meet your requirements including frame colour and module size. Contact us for more details.
Supplier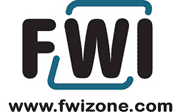 Savannahweg 68
3542 AV Utrecht
Netherlands