Company News • 22.05.2020
Now is the time to invest in retail
POS TUNING solutions for the retail industry
The retail sector is particularly affected by the current crisis. The high sales and large customer rushes are countered by staff shortages, sick leave and delivery bottlenecks. In addition to the increased effort required to replenish shelves, it is now simultaneously necessary to protect the remaining staff - preferably by reducing the amount of activity on the floor. POS TUNING solutions can help here.

Supplier
Am Zubringer 8
32107 Bad Salzuflen
Germany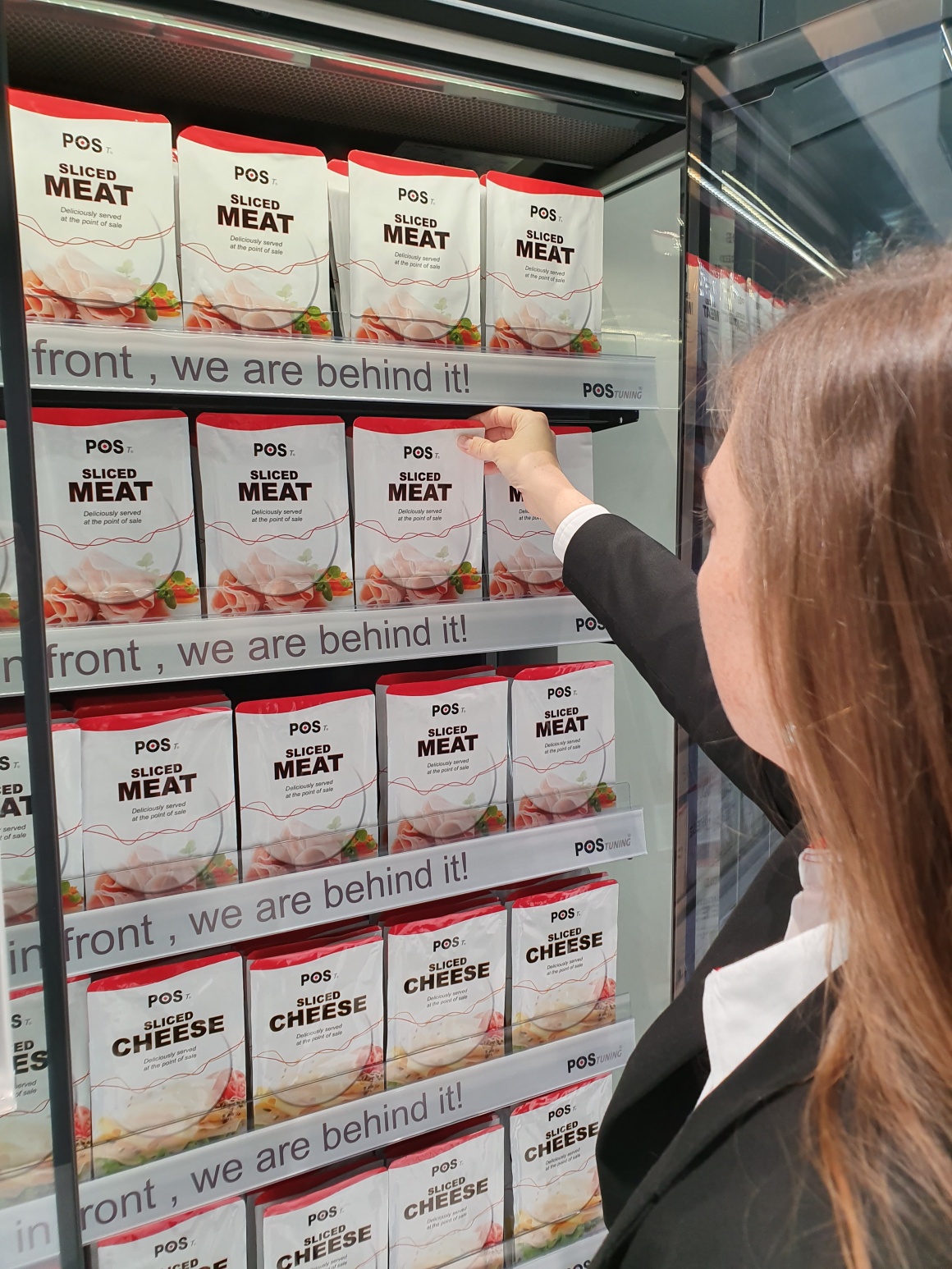 Source: POS Tuning Udo Voßhenrich GmbH & Co. KG
The best protection against infection is to distance oneself. Therefore it is important that not too many customers stand too long at a shelf looking for their products. But also employees who have to arrange and refill the shelf are at risk of coming into contact with many people.
Saving time for staff
The POS TUNING pushfeed systems ensure that products are automatically pushed to the front of the shelf. This eliminates the need for shelf maintenance, which relieves the employees. Since every product has its fixed place on the shelf, filling and reordering is also made easier and can be done faster. This significantly minimizes the contact time at the shelf and the employees can concentrate on other, more important things.
Protecting customers
But customers will also thank the retailer when they can quickly find their way around the shelf and access the products. The fact that all products are neatly arranged at the front of the shelf significantly increases visibility and orientation for customers. They can make decisions more quickly and thus keep overall shopping time and contacts with other customers to a minimum.
Bianca Schmidt, owner of the supermarket REWE Schmidt is convinced of its effectiveness:
"The POS TUNING pushfeed systems help us to reduce the corona infection risk of our employees and customers due to unnecessary contacts on the shelf. Because through the pushfeed system we reduce the shelf maintenance time considerably. We can make very good use of this time savings to cope with the additional work that corona causes us".
Digitising logistics processes
Shelf gaps, which are even more noticeable in these times than before, are also reduced by shelf arrangement and optimal product presentation. In addition, automation and digitalisation can simplify the ordering process and improve its quality. Here POS TUNING offers an ideal platform with the Retail Service Cloud from Neoalto (https://postuning.de/en/products/digital-services/). Sensors, which are simply mounted on the pusher, report out-of-stock situations before they happen and employees can be directed to specific locations where refills are needed. This is another aspect to reduce time on the shelf and therefore contacts.
New hygiene solutions
In addition to these standard products, POS TUNING now also offers special hygiene products such as protective walls for cash registers, visors for employees, hygiene sticks for mobile payment and floor stickers as spacers for cash registers and counters to support retailers even in this difficult phase (https://postuning.de/en/products/hygiene/). The new product range will be offered under the name "Staysafe" through the usual distribution channels.
All POS TUNING solutions aim to make shopping simply better.Therefore it is worthwhile to invest in solutions that help in the Corona crisis, but which also offer a great advantage for customers and employees after the crisis. Now is the time!