Company News • 30.04.2012
NCR helps smaller banks increase customer service levels with expanded range of solutions
NCR offers hosted digital signage, kiosk and managed services solutions via its solution partners to help increase the competitiveness of community banks and credit unions
NCR Corporation (NYSE: NCR) today launched an expanded suite of digital signage, kiosk and managed services that have been tailored to the community banks and credit union market. The solutions are being made available via NCR solution partners who are part of the NCR Interact Global Partner Program in select geographies.
Smaller, regional banks are seeing significant demand from consumers for stronger competition and choice in the financial services market. They have an opportunity to increase their affinity with consumers by improving the security and availability of their self-service network and using digital merchandising technologies in their branches to promote products and services in a high impact way.
NCR solution partners in North America, Middle East and Africa, South Asia Pacific and Latin America will be able to offer the NCR Netkey digital signage and touchscreen kiosk solution that enables banks to promote their latest products and services using high impact video and infographics and for consumers to check-in for appointments and complete application forms quickly.
NCR is also offering three managed services to NCR solution partners in North America and Latin America – Incident Management, which automates the self-service ATM or touchscreen kiosk repair process; Software Patch Management, which ensures that critical software patches are deployed to ATMs; and Integrity Management, which provides day-zero protection against all known and unknown malware by preventing unauthorized code updates and execution. By outsourcing these tasks to NCR, banks can increase system uptime, functionality and security levels while minimizing costs.
"We see significant opportunities for regional banks to grow their customer base with the right enabling technologies, which are now offered by NCR's global network of solution partners," said David Wilkinson, vice president of global channel sales, NCR. "We are pleased that we can bring a wider range of NCR's solutions, which were previously only accessible to big banks, to help smaller players grow their businesses and delight their customers."
Already, CCS Intelisys, an IT and communications solution provider with a 20-year history in Honduras and Guatemala, has improved ATM availability at one of Honduras' largest financial institutions, Banco Ficohsa, by using NCR Incident Management managed services.
CCS Intelisys was one of the first partners around the world to offer NCR Incident Management, which automates the self-service repair process and previously was sold only to NCR direct financial customers. CCS Intelisys has been able to significantly improve Banco Ficohsa's ATM availability by eight percentage points.
"Incident Management was the ideal solution for Banco Ficohsa because of NCR's expertise and best practices. No one else offers a solution like NCR's Incident Management," said Raul Montenegro, CCS Intelisys. "CCS started operations 20 years ago as an NCR distributor. As we've grown over the years, our relationship with NCR has grown as well. NCR is still one of the cornerstones of our operation."
Supplier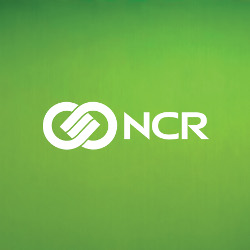 Steinerne Furt 67
86176 Augsburg
Germany