News • 15.07.2022
Lush Birmingham Spa hires local in-store florist
Lush Anchor Shop: Fresh & Flowers concept, tech innovations, Bring It Back returns scheme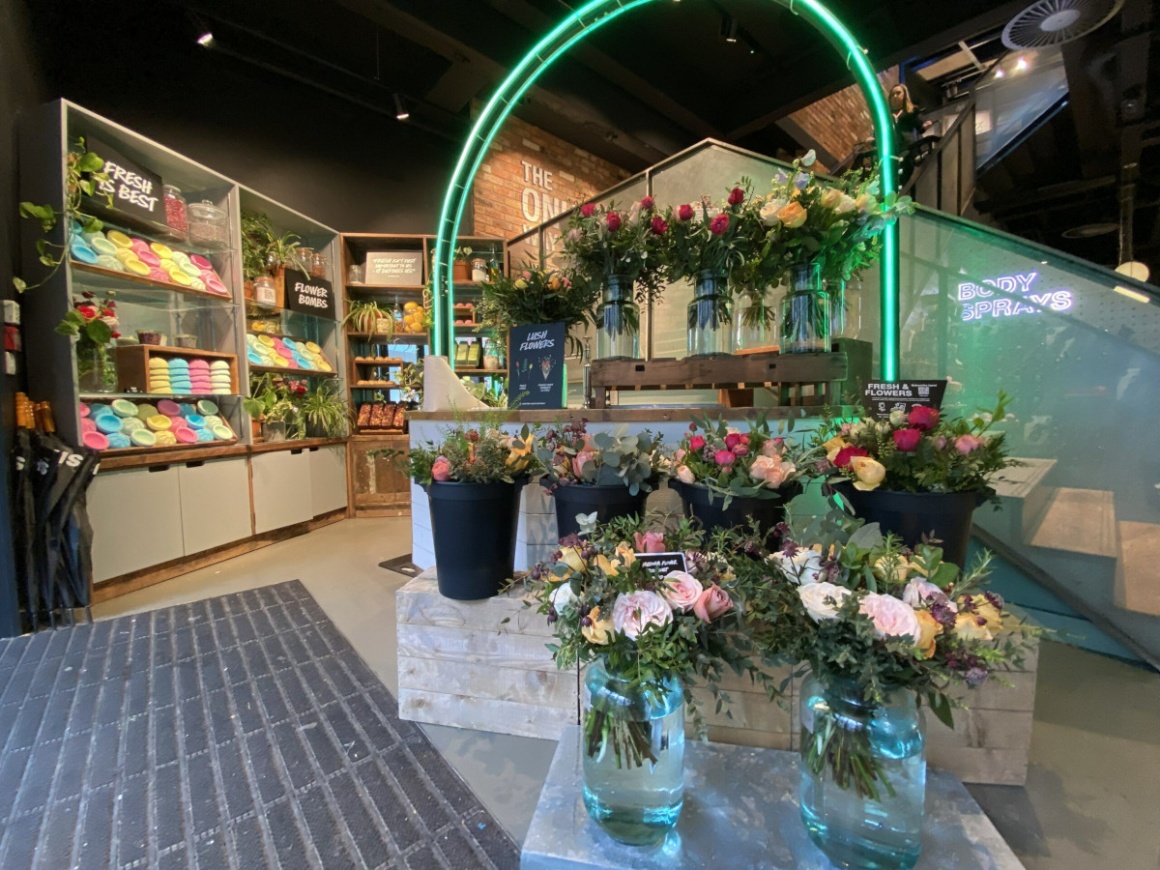 Source: Lush
In June 2022, Lush Birmingham Spa on New Street revealed their Fresh & Flowers experience as previously seen in the concept shop in Paris.
Alongside ethical, locally-sourced and seasonal flower bouquets from The Real Flower Company, customers will now be able to purchase bespoke flower arrangements and bouquets for any occasion by their first-ever in-store florist Kelly Godwin Jones.
Alongside Fresh & Flowers concept, Lush Birmingham Spa is one of the three Lush Anchor Shops in the UK hosting an array of creative experiences across two floors including:
A Fresh & Flowers concept as seen in Paris, offering an array of innovative and effective products for face, body and hair.
A Lush Perfume Library as seen in Florence with exclusive perfumes and books on perfumery.
Tech innovations previously seen in Lush Shinjuku, Japan.
The Lush Spa with an array of sensory spa treatments to transform mind and body.
One year of the Bring It Back closed-loop returns scheme.
As part of Lush's mission to 'Leave the world Lusher than we found it', Lush Birmingham Spa invites customers to bring back any full-sized Lush plastic packaging to the shop to be recycled as part of Lush's new packaging returns scheme, Bring It Back that launched in 2021.