News • 29.07.2021
Impact of COVID-19 on LGBTQ+ businesses in North America
Findings of Lightspeed's global diversity and inclusion survey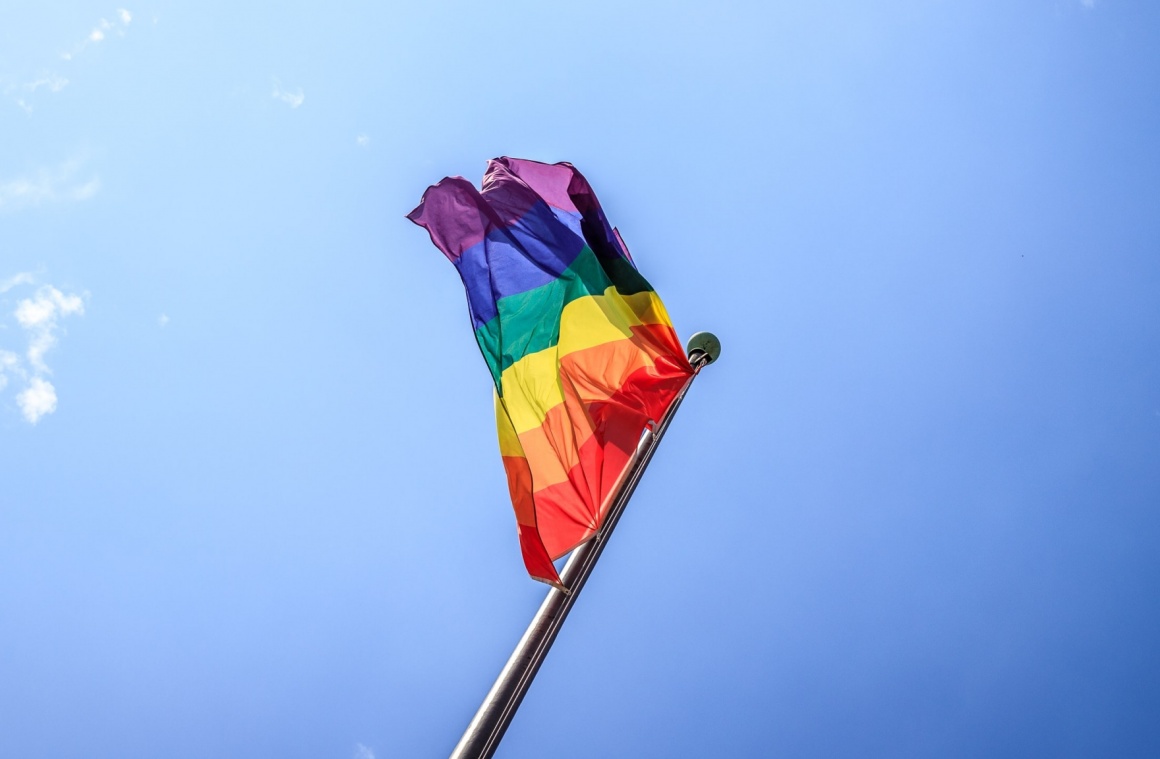 Source: Unsplash/Tim Bieler
Lightspeed, the one-stop commerce platform for merchants around the world to simplify, scale and create exceptional customer experiences, today announced the results of a study on the impacts of COVID-19 on the LGBTQ+ North American business community.
Lightspeed commissioned the exploratory study to Carleton University's Sprott School of Business along with the support from Canada's LGBT+ Chamber of Commerce (CGLCC).This study is part of Lightspeed's overarching Community through Commerce initiative, which serves as a tactical, data-driven approach to better understand the businesses Lightspeed powers with its one-stop commerce platform. As such, Lightspeed sought to gather actual data that would support some of the assumptions made about the true impacts of COVID-19 on this community. As a next step in this initiative, Lightspeed will engage with local North American LGBTQ+ Chambers of Commerce to identify ways of helping merchants continue to build thriving businesses.
Lightspeed's inaugural Global Diversity and Inclusion survey revealed that 16.81% of its global employees identify as LGBTQ+ and 9 out of 10 report that they feel comfortable talking about their culture and background with their colleagues. 83% of survey respondents feel they can be their authentic selves in the workplace.
Key results:
According to qualitative data gathered from the study, gay villages saw a disproportionate amount of closures, boarded up storefronts and high rents compared to the rest of the LGBTQ+ led business community.
The types of businesses located in the villages are mostly retail, restaurants, bars and entertainment, which, according to Statistics Canada, were hardest hit during the pandemic.
Real gross domestic product (GDP) of food services and drinking places fell 39.5% in March 2020 and by another 40.8% in April 2020 as many of these businesses either closed completely or operated at a greatly reduced capacity, providing take-out or delivery services exclusively.
More than half (56%) of food service and drinking place operators reported being closed at some point last April, while 41% reported being closed for the entire month.
By the end of April 2020, sales in the food services and drinking places subsector fell 61.3% from pre-pandemic levels observed in February 2020.
Similarly in the United States, the National Restaurant Association reported that restaurant and food-service sales were $240 billion below their 2020 pre-pandemic forecasts.
110,000 eating and drinking establishments closed either temporarily or for good, and 2.5 million restaurant industry jobs disappeared.
Villages were not seen to be fostering business and entrepreneurship or providing a community or resources for businesses outside of retail and hospitality.
Greater collaboration and partnership with Economic Development and the BIAs (Business Improvement Area) could bolster the opportunities in the gay villages.
There is an opportunity for villages to promote diversity within LGBTQ+ businesses in their services and outreach, and to become safe spaces and hubs of innovation.
Gay villages (areas or neighborhoods) are seen to have a strong social fabric, tight knit communities, with the potential to reach out to intersectional community members.
There is an opportunity for villages to reach out to and bring in young entrepreneurs and businesspeople, who value the community and opportunity to collaborate.
Women entrepreneurs and business owners are significantly underrepresented in LGBTQ+ businesses and greater attention is needed to develop more opportunities and support for intersectionality amongst the community.
Participants in the study were predominantly male (70%) reflecting nation-wide studies showing that 80% of businesses had majority male ownership in the United States (United States Census Bureau) and 79% in Canada (Statistics Canada).
The majority of respondents did not identify as intersectional (80%).
Study reveals that Canada is lagging behind the US in recognizing LGBTQ+ businesses for preferential spending, procurement and relief funds.
In the US, recognition is occurring at the city and state level, with strong movement toward federal recognition of LGBTQ+ businesses.
As of January 2021, New York City recognized LGBTQ-owned companies as minority-owned businesses, making them eligible for billions in city contracts, as well as access to consulting, mentorship, educational programs and other resources.
In Canada however, the federal government lags behind in recognition of the LGBTQ+ business community within the same categorization, which prevents them from benefiting from government funds.
Small businesses/new entrepreneurs want to have a range of finance options, including loans, grants and investment.
Intersectional business owners found it especially challenging to gain access to funding.
The study also confirmed trends that Lightspeed reported during its third quarter earnings regarding revenue growth in Australia which had recently re-opened its economy. Much like those findings revealed, LGBTQ+ respondents of our North American study said that they were intentionally buying local and supporting cities and neighborhoods to recover. This was also in line with our pan-European consumer behaviour results, which showed that Europeans have been returning to in-person dining and willing to pay more, tip more and prioritize local restaurants over chains.