Guest contribution • 10.09.2019
Distract or divert!
How to engage customers at the checkout
Retailers and retail designers spend a considerable amount of time discussing and juggling a crucial aspect of the customer experience at the point of purchase: the checkout.
To be fair, it's not easy to turn the moment when customers have to pull out their wallet and hand over money into a positive conclusion of the shopping experience. But there are ways to do just that.
Wait times affect your customers' experience
First of all, checkouts need to be easy and intuitively to find. It needs to anticipate customers' needs by featuring a small selection of low-commitment product options, and it must be clearly visible. What's more, the checkout area should be "family-friendly" with wide aisles that can easily accommodate a shopping cart, a stroller, plus two kids bustling around. Shopping with children is challenging enough, don't make it even harder or parents will get annoyed and find ways to stay away.
There is also nothing more frustrating than waiting in a long line at the only open checkout counter, while all other checkout lanes are closed. Checkout lines need to be monitored for efficiency. Retailers must communicate that they value their customers' time.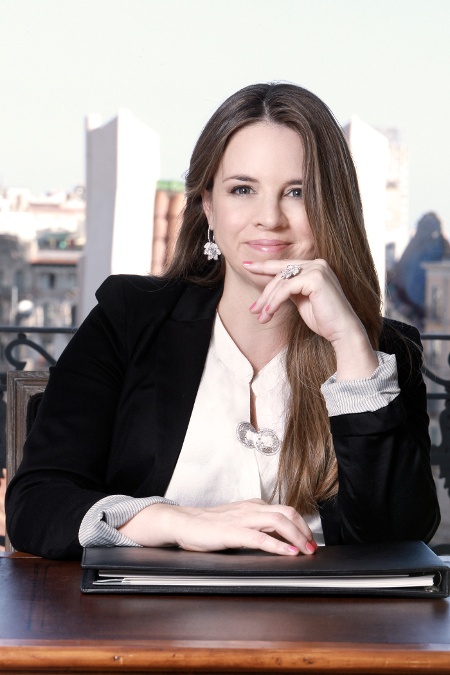 Source: Cristobal Lopez
During my time at Envirosell – run by shopping and marketing guru Paco Underhill –, we conducted studies showing that when checkout lines last less than three minutes, 75 percent of consumers looked more favorably on the service they received. But when a wait takes longer than three minutes, the shopper's perception changes and the overall shopping satisfaction drops dramatically. Of course, shoppers behave differently in New York, Atlanta, Munich or Barcelona, but wait times obviously have a significant impact on satisfaction.
What does that mean for structuring the checkout process? We can either add more service – oriented sales associates at checkout lines or we can manage lines better with the help of technologies such as cashierless checkouts, self-service checkouts, self-scanning solutions and mobile payment options.
Entertaining with great bargains
We need to manage perceived versus actual wait times better by finding ways to either distract or divert our customers' attention away from the wait. Think of Disney, or use technology to inform customers how long the wait might be. Shoppers need to know what to expect while they are waiting in line.
Granted, shoppers are more distracted than ever using their smartphones while waiting in line – checking their Instagram account or comparing prices online. It keeps getting harder for front-end categories to attract the customer's attention.
As incredible as it may seem, 70 percent of what we buy are impulse purchases! Use promotions with a sense of urgency, especially during the holiday season: "Buy it now before it's gone!" Think of Zara's successful business model. The retailer always offers something new, unique and exciting at the right price, with changes at least every couple of weeks.
Many shoppers are influenced by social media, mobile apps or marketing campaigns. Keep your customers updated on novelties, promotions and limited edition products. And thanks to location-based marketing options, you can reach your customers' smartphones when they're in the store.
Personalization & personnel
And last but not least, retailers need to train their associates to become problem solvers and use data to personalize the checkout, or soon they will be find themselves replaced by self-checkouts. Consumers "buy" the front staff before they buy a product. If the sales associates at a supermarket are not up to customers' expectations, they'll shop somewhere else.
It is easy to personalize the shopping experience in a small town where sales associates are neighbors and acquaintances, but it becomes more challenging in a big city. That is why retailers have to make great use of data to get to know their customers better. That's also how sales associates get the information they need to personalize the shopping experience. Shoppers want to feel welcome, heard and understood.
Retailers will compete for empathetic employees capable of building long-lasting relationships driven by loyalty; they should reward them accordingly.
It is a nice touch to hire experienced seasonal employees to do a fantastic job at gift-wrapping. If you set up a well-equipped designated gift-wrapping station in the checkout zone, never use the cash desk itself as a wrapping station. It can be the kiss of death if the checkout process slows down during the holiday because of that.
And for the icing on the cake: Don't forget to reward your customers and thank them for their visit with an eco-friendly, fun and precious bag to extend their visit. After all, your customers can become your greatest brand ambassadors.
"Retailers will compete for empathetic employees capable of building long-lasting relationships." Aida Masdeu