Product • 15.08.2012
Fanless super slim-line industrial panel PC with touch screen
Fanless super slim 12-inch industrial panel PC with a touch screen and Intel's energy-saving 1.7 GHz AT-OM processor

The Munich company, CONCEPT International GmbH, a distributor of fanless and mobile industrial hardware, is expanding its line of industrial panel PCs with the addition of a terminal with IP65 certification (on the front) in a particularly slim casing measuring less than 3 cm. This fanless touch screen PC is driven by In-tel's 1.66 GHz ATOM processor and is suitable for wall and switch cabinet installation and as a freely mountable panel PC.
The power cell of the TPC1217 is Intel's energy-efficient 1.66 GHz ATOM processor from the low-consumption N series (N450). This industrial panel PC doesn't require a fan and is there-fore optimally suited to maintenance-free, sustainable 24-hour operation.
The TPC1217 has a remarkably bright (500 cd/m²), resistive touch screen display. The screen measures 12 inches / 30.8 cm and has a resolution of 1,027 x 768 pixels.
Its fields of application are found in the industrial environment in automation, visualization, control of production and buildings etc. In addition, due to its flat attractive design, it can also be of optimal use as an input and multimedia terminal and internet kiosk at the POS and POI.
As well as 2 gigabytes of RAM, further technical characteristics of the industrial panel PC include a 2.5-inch hard drive with a capacity of up to 500 gigabytes or a 40 - 128-gigabyte SSD (solid state disk). The familiar Windows environment with XP Professional or Windows 7 both in the Embedded and Professional versions ensures easy implementation of software.
All of the usual connection options are on board as well: a gigabit LAN, two USB 2.0 ports, a serial port and an external microphone and headphone connection. You may choose the option of an 802.11b/g/n WLAN module for communication on networks and a 3.5G (GPRS/UMTS/HSDPA) module for the transmission of data and location. Also, an additional display can be connected via a VGA port.
Further sizes with 10", 15" or 17" screens are also available, in a slightly wider casing design.
In addition, system integrators and resellers receive attractive purchase terms
Supplier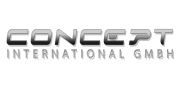 Zweibrückenstr. 5-7
80331 München
Germany