Company News • 15.03.2016
Enabling brands to bring together data about their customers' behaviour
Multichannel optimisation platform Innometrics builds successful API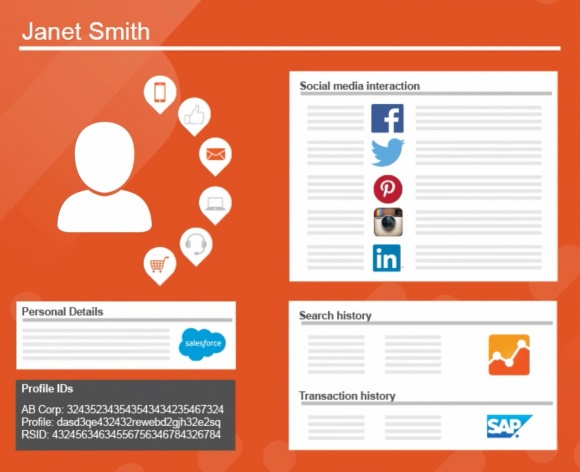 Source: Innometrics
Innometrics is a pioneering start-up that enables brands to bring together data about their customers' behaviour across multiple channels and power more intelligent marketing by integrating customers' data siloes in a single API service called Profile Cloud.
Founded in 2009, it now operates from offices in Stockholm, London, San Francisco and Mumbai and serves customers including 3 Mobile, Tele2 and Dansk Supermarked.
The company built its core Profile Cloud on the highly resilient open source Riak KV database from the offset, so when it launched in summer 2014 Innometrics was able to serve a forty-fold increase in traffic over the course of the year and rapidly grow its business by delivering consistent and reliable service.
"Our customers have lots of data that they can utilise to engage with their own customers better, but it is heavily siloed. We help aggregate it, providing a clearer, more individual picture of each consumer's multi-channel journey with the brand" said Mikael Hedberg, Product Manager of Innometrics. "However, this process would not be possible on such a scale without a robust, cost-effective database such as Riak KV. Being able to rely on Basho support has been instrumental to our success, and when combined with Riak's clustered and masterless architecture our developers have been able to focus on delivering value and rolling out new functionality rather than maintaining database servers."
Innometrics Profile Cloud integrates a vast variety of third party systems for its customers, including email and SMS, websites or apps. This allows companies to optimise their marketing strategies to target offers and advertisements to those likely to be the most receptive within their customer database. Further to this, businesses can minimise unwanted marketing efforts with more accurate analysis of customers' behaviour, by for example, not inadvertently pushing products upon those who have already purchased them through another channel. The results are an optimised marketing strategy that both maximises sales and inspires greater consumer trust and positive engagement with the brand.
For Innometrics, its greatest strength, and biggest challenge is getting siloed data to its customers in real time. For this mission critical task Innometrics uses Riak KV. Innometrics cannot afford for its API to fail or respond slowly because third parties depend on its ability to ingest and serve vast amounts of data in real-time. Riak provides the fast random reads it needs to avoid lag and ensure optimum uptime.
Emmanuel Marchal, ‎Managing Director EMEA, Basho commented: "Basho is privileged to work with pioneering companies solving the problems others can't, and connecting the dots of omni-channel marketing is a very pressing need for many companies. Innometrics had the foresight to build on Riak so they could scale while being confident in their operations, and we look forward to hearing more as they establish a new ecosystem in the API economy."