Product • 12.07.2013
Elo Touch goes Mobile
Retail tablet to enhance the buyer experience
Elo Touch Solutions has announced a new mobile tablet, designed to help retailers enhance their customer experience, drive sales efficiency and ensure brand experience across in-store and online. Elo's retail tablet is designed to answer the requirements of a mobile hardened store system for: mobile POS, shopper assist, queue busting and inventory management.

Servaas Kamerling, President EMEA, Elo Touch Solutions commented: "Our 40 years of experience and millions of retail installations all over the world provide unique insight for our next generation of touch innovation. Market leaders across the globe rely on Elo store technology day in and day out to facilitate critical point of sale transactions, enhance brand consistency and drive interactive omnichannel portals. The new Elo tablet illustrates our commitment to develop innovative solutions that help our customers create better experiences for their customers."

Running Microsoft Windows and featuring an Intel Atom processor with solid state drive, the new Elo tablet has been purpose-built to support leading point-of-sale software environments and the mobile POS (mPOS) initiatives being embraced by leading retailers. An integrated magnetic stripe reader, barcode scanning, removable battery, wireless printing/networking and near-field communication are housed in a form factor designed to withstand being dropped. A complementary docking station provides connectivity to a broad array of peripheral interfaces while also charging the main battery and an auxiliary battery pack simultaneously. This is a tablet with all the centralised management and security capabilities of the Windows environment, in a commercial form factor that reduces theft risk.
Supplier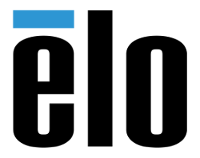 Kolonel Begaultlaan 1C11
3012 Leuven
Belgium