News • 13.01.2020
E-Commerce Day 2020 made by real.de
11 years e-Commerce Day in Cologne!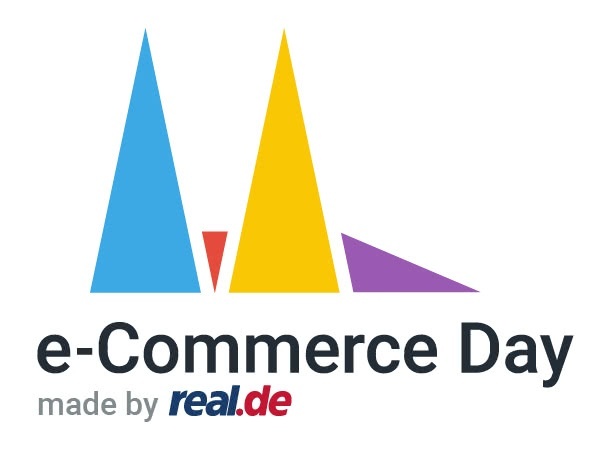 Source: e-Commerce Day / Real
The e-Commerce Day - made by real.de, offers online retailers, manufacturers and interested parties the opportunity to learn about the latest trends, the latest developments and interesting features in e-commerce and to exchange information with like-minded people.
More than 100 exhibitors present their services and offer the opportunity to get to know each other. In addition, more than 30 exciting specialist presentations await the visitors.
With almost 2000 participants in recent years, the e-Commerce Day has established itself as an important industry event in 11 years.
Inform, get to know, exchange information
On Friday, May 15, 2020, the time has come again: The online marketplace real.de will host the 11th e-Commerce Day in Cologne.
Online retailers, manufacturers and other interested parties will have the opportunity to exchange ideas from 9 a.m. to 6 p.m: Exciting specialist presentations await visitors, covering new developments, practical solutions for everyday online trading and many other topics.
In addition, over 100 exhibitors will present their services and offer the opportunity to inform themselves and get to know each other on the more than 4000 sqm large area of the RheinEnergieSTADION in Cologne. In addition to established companies, we also offer 20 young start ups the opportunity to introduce themselves.
Supporting programme & aftershow party
A supporting programme with exciting stadium tours, an unforgettable after-show party after the trade fair day and many other activities round off the 11th edition of the e-Commerce Day.
All information and the tickets for the e-Commerce Day 2019 are available here.