Interview • 01.08.2014
"Customers increasingly use their own mobile devices in the store"
Interview with Stefan Clemens, Area Sales Leader Retail and Ralf Kluth, Software Sales Specialist, NCR Retail
Omnichannel commerce presents brick-and-mortar retailers in particular with new challenges. In this interview, Stefan Clemens, Area Sales Leader Retail (CE) and Ralf Kluth, Software Sales Specialist, NCRRetail, explain how retailers can holistically tackle these challenges with comprehensive hard- and software solutions and utilize the full potential of omnichannel commerce.
With Retalix 10, NCR's portfolio includes an omnichannel solution that enables retailers to give their customers a uniform shopping experience across all channels. Can you briefly introduce this solution?
Stefan Clemens: Retalix 10 is a software platform that implements and illustrates different sales channels through a holistic solution; this means, transactions are made available and transparent in all areas. The advantage of Retalix 10 – also known as R10 – is that we are able to gradually implement this solution. Existing applications can be integrated, regardless of whether they are POS applications, Kiosk applications or e-commerce platforms. We offer our customers an additional benefit, since a partial implementation or migration of existing systems is also possible.
NCR offers touchpoint and payment solutions as well as different management systems. What advantages does this give retailers, who do one-stop shopping for these systems?
Clemens: The term "one-stop shopping" means that a single manufacturer assumes responsibility. This is to say, NCR assumes the responsibility for system integration and project implementation in all areas that are being implemented and integrated. However, this doesn't necessarily mean that all solution elements have to be NCR products; this is about integrating existing solutions as well as partner products. The benefit for the retailer in all this is he/she has a contact that can guide him/her accordingly during the entire project.
At the EuroShop this year, NCR has introduced a new generation of POS devices, new scanner technology as well as innovative self-checkout solutions. What role does the trend towards self-checkout options play in the current omnichannel environment?
Ralf Kluth: The implementation of new hardware systems still plays a big role for us. NCR is a traditional manufacturer of POS solutions such as new scanner technologies for example and self-checkout solutions. They offer our customers the option to also implement future-oriented products in brick-and-mortar business.
Self-service also increasingly plays a role in Central European markets. I am not just referring to the use of self-checkout solutions in this instance, but also the use of Kiosk and other self-service systems. There is a clear trend here: customers increasingly use their own devices at the store – Smartphones as well as other scanning options –and checkout at the end of their shopping at various self-service systems or obtain more information there.
NCR has an extensive network of partners whose products, programs and solutions complement NCR's product line-up. What are they and what additional benefit do these complementary solutions offer retailers?
Clemens: There are two subject areas I would like to address here. The first one is electronic shelf labels (ESL). The trend is towards enabling current pricing and advertising at the store. This is why we decided to offer these products together with our partner SDS. SDS utilizes products by Pricer and integrates them in collaboration with NCR into different projects.
The second subject area that deserves special attention is CashManagement and CashHandling. NCR is active on many levels in this area. In collaboration with the Alvara Company, we offer a CashManagement solution that facilitates surveillance and optimization of cash. We also collaborate with the Traidis Company in regards to a corresponding back-office solution.
How do you rate the development of omnichannel commerce over the next few years? What other trends are already foreseeable?
Kluth: The big challenge in omnichannel over the next few years is that now traditional e-commerce retailers also want to get into the brick-and-mortar business and need to position themselves accordingly in terms of hard-and software. Brick-and-mortar business on the other hand often has difficulties to understand online retail, because these two channels require different infrastructures, which usually don't exist and need to first be created.
NCR provides – as already mentioned – a platform with Retalix, which is able to uniformly service the end customer. Trends in the omnichannel field are the virtual point of sale for instance, where a store can be opened in any location with the help of augmented reality technology. Another trend is the quickly growing number of smart devices and therefore the "Internet of Things (IoT). The associated interconnectedness of products and the data availability on the products via mobile devices for consumers is going to present brand-new challenges for brick-and-mortar and online businesses in the future. Retail will be possible at any time and in any place. Orders can be made in seconds, paid for online and the products delivered to the chosen location.
The allocation and availability of real-time data, infrastructure integration and linking of channels are the challenges retailers need to face over the next few years. They are well prepared for these challenges with a comprehensive, cross-channel platform like Retalix.
Interview: Daniel Stöter; first publicated on EuroCIS.com
Supplier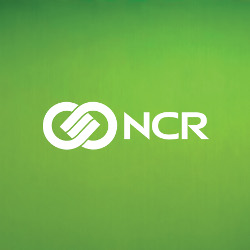 Steinerne Furt 67
86176 Augsburg
Germany