Interview • 09.08.2023
Beyond the Green Buzz: How to become truly sustainable in retail
Branding, sourcing, and ethics – Insider insights for retailers
Sustainability is today's corporate catchphrase. Yet, discerning genuine efforts from mere claims can be challenging. But how can consumers be sure that sellers genuinely walk the talk? Enter El Green Mall, an online marketplace for to sustainable and ethically manufactured products determined to bridge that trust gap. In our chat with co-founder Federica Moreno, we not only uncover invaluable insights for retailers aspiring to authentic green integration but also provide top tips for launching a truly sustainable small business.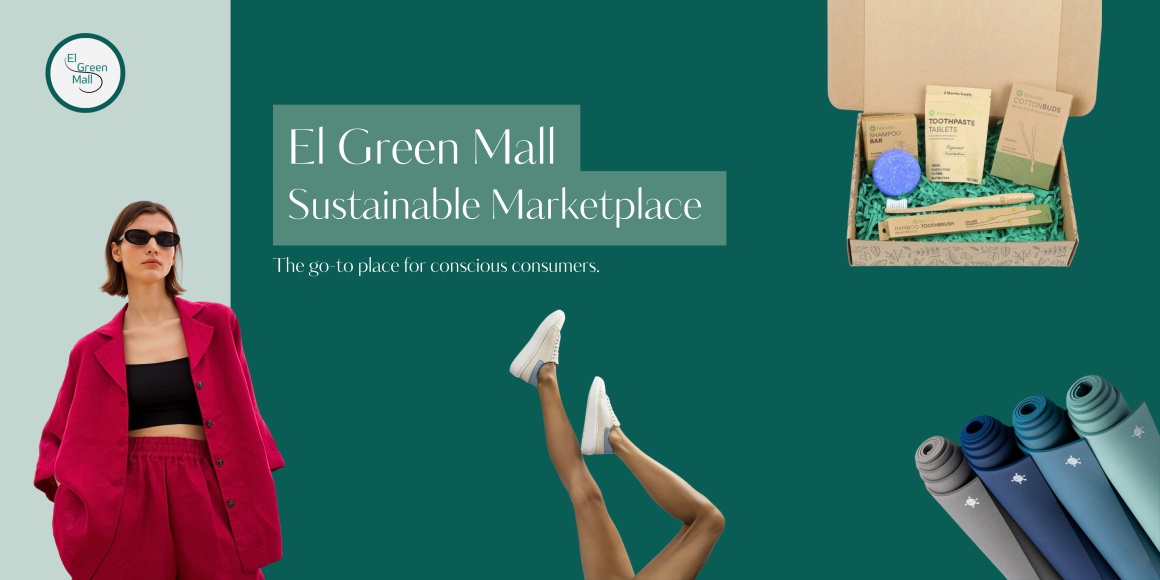 Source: El Green Mall
Federica, El Green Mall is the first company of its kind in Europe. What inspired you to start this project?
The project was born from our personal experience. When we moved to Berlin, we were fascinated by the amount of awareness and sustainable infrastructure in the city. Adopting this lifestyle, we noticed the challenge of finding eco-friendly products. We believed it shouldn't be so difficult to locate sustainable brands.
Thus, our aim was to connect consumers with small and medium-sized sustainable brands, as large companies often overshadow these with their expansive marketing budgets. It's important to us where consumer money goes: towards genuine sustainable endeavors or to a sideline of non-sustainable products?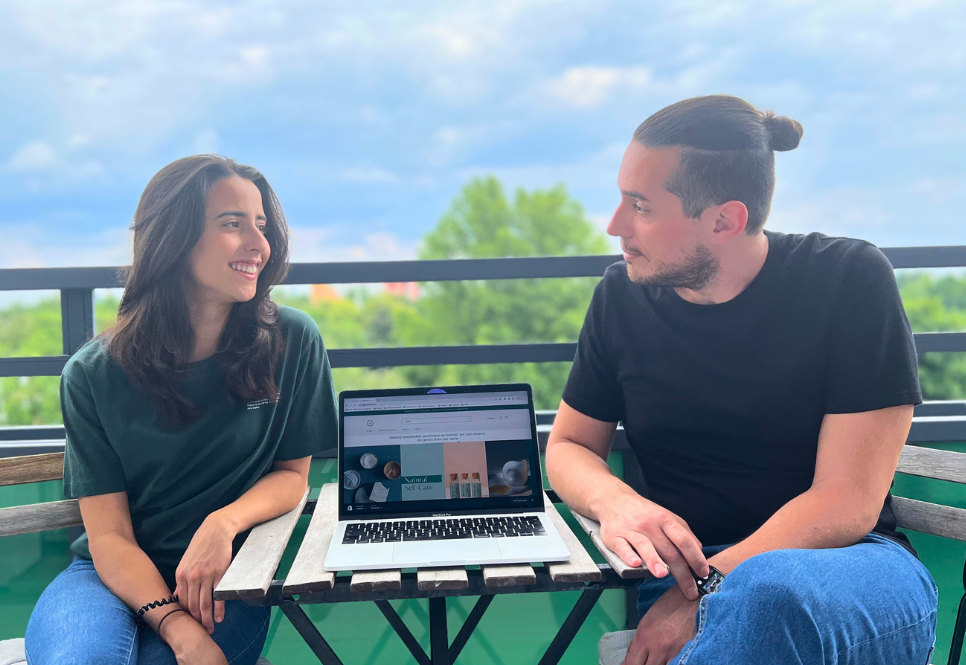 Source: El Green Mall
How does El Green Mall differ from other marketplaces?
We knew we wanted to do it on a regional level and include all countries from the EU. This accessibility makes us distinctive in the market. From day one El Green Mall has partnerships with brands from different countries and is available in German, English, and Spanish, making sustainable products easily accessible to as many people as possible. There are more languages to come.
Furthermore, we have unique sustainability criteria which align with what we believe is crucial when choosing a brand. Lastly, we emphasize a top-notch user experience on El Green Mall.
On your page, you talk a lot about the rigorous selection process for brands featured on El Green Mall. Can you tell us more about what criteria a brand must meet to be included?
Our criteria are one of the parts of the El Green Mall concept that we work hardest to build. For a brand to be part of El Green Mall it must meet at least three of the following criteria: Slow Production, Planet Friendly Materials, Fair Supply Chain, Vegan & Cruelty-Free, and Giving Back.
Each criterion has specific sub-categories. For instance, within Slow Production, we assess if products are handmade, the sustainability of the production facility's energy source, how timeless the products are, and production batch sizes.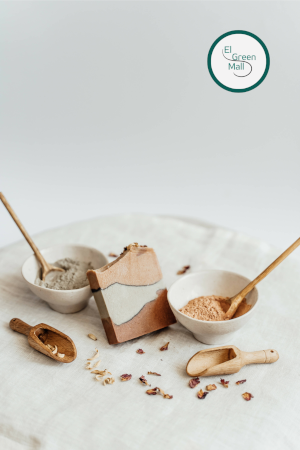 Source: El Green Mall
How do you make sure the brands you include are truly sustainable and not just greenwashing?
Before onboarding a brand, they complete a form detailing which sustainability criteria they meet. They then back up their claims with tangible evidence, be it certifications, supplier contracts, or invoices of eco-friendly materials.
Your platform not only promotes environmental factors, but also considers social and economic impacts. What exactly does that mean? Can you give us examples of brands that have integrated these aspects particularly well into their business practices?
To us, sustainability goes beyond just ecosystems. It's also about societal well-being and balanced economic systems. Take a product crafted from top-notch materials yet produced under exploitative conditions versus one made from sustainable materials that also ensures fair labor. While the first might combat climate change, it doesn't foster societal fairness.
A brand that meets all our criteria wonderfully is Bamboolik. They produce eco-friendly reusable diapers and sanitary pads. Made in the Czech Republic from certified European materials like Organic Cotton, nearly half of their output comes from sheltered workshops employing people with disabilities. Additionally, their own sewing factory functions as a social enterprise, hiring women who face challenges in the job market.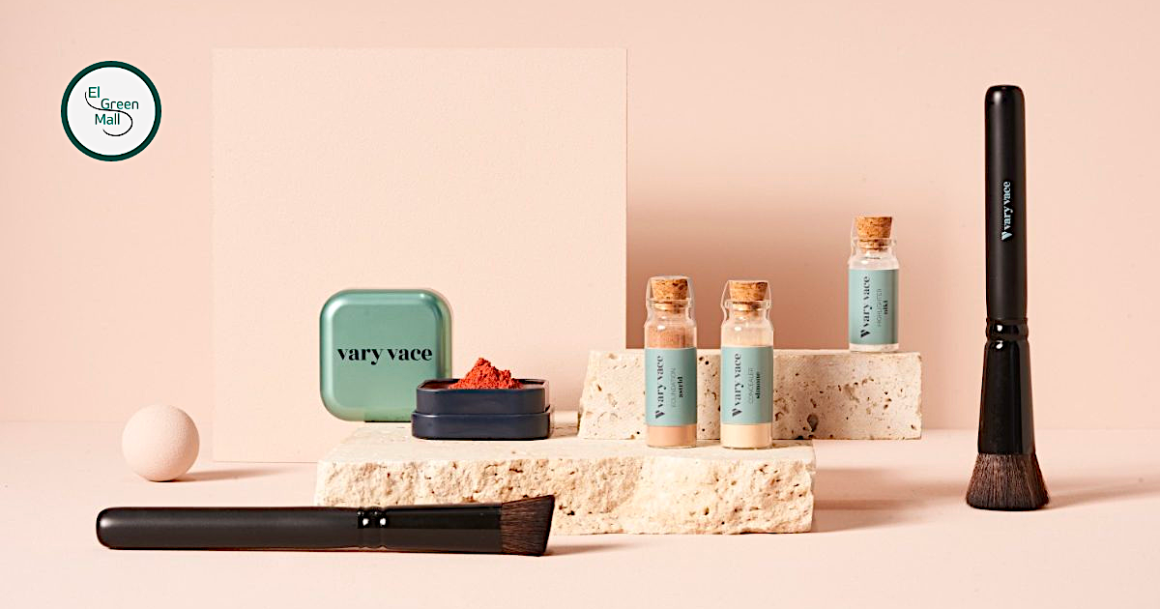 Source: El Green Mall
Suppose I am the owner of a small sustainable business and would like to become part of El Green Mall. How could you help me with this?
Anyone can apply to participate in El Green Mall. Reach out at sellers@elgreenmall.com. We'll provide the necessary forms and details. Currently, there's no registration fee. Our model operates on commission, ranging from 10% to 15%, with specific agreements held confidentially with each brand.
What are your 3 tips for retailers to become part of El Green Mall?
Seek certification: It streamlines verification. If feasible, aim for certifications relevant to your industry and product category.
Mindful outsourcing: If your production is outsourced, prioritize European manufacturers. While shortcomings can occur within Europe, the legal framework provides some assurances. If partnering outside Europe, opt for those with labor practice certifications.
Know your impact: Organize and understand your company's sustainability initiatives and the benefits of your product over non-sustainable counterparts. The clearer your grasp, the smoother your communication.
Where did you have the greatest difficulties starting your business? What advice can you give to other retailers?
The initial challenge was balancing supplier growth with demand using a lean team in a competitive market – especially without a massive marketing budget, relying solely on internal investments. Thus, organic growth became our cornerstone.
In terms of advice: partner with a co-founder you trust and launch quickly to test hypotheses. For us, that meant starting with a blog.