Interactive trends • 22.02.2017
A look ahead: Virtual Reality at EuroShop 2017
What's the actual purpose of virtual retail applications?
Is it all about the fun factor or maybe more about the chance to obtain more comprehensive information? At any rate, the interactive character of these solutions provides many opportunities for the retail sector – both online and offline.
More and more retailers are planning their future with interactive solutions to meet the needs of digitally savvy customers. What might still be a long way off for some is already being utilized in groundbreaking projects. Given the fact that Ikea offers a showroom for example where customers are able to virtually configure furniture in real-time using VR glasses, the potential perspectives are evident – on the sales floor as well as in the online sector.
Ingrid Franov, Corporate Communications Manager at Ikea Communications AB, predicts: "The virtual reality sector will grow rapidly in the next five years. Our customers might first create their kitchens at home and then visit our stores. And they will want to see more of these types of experiences."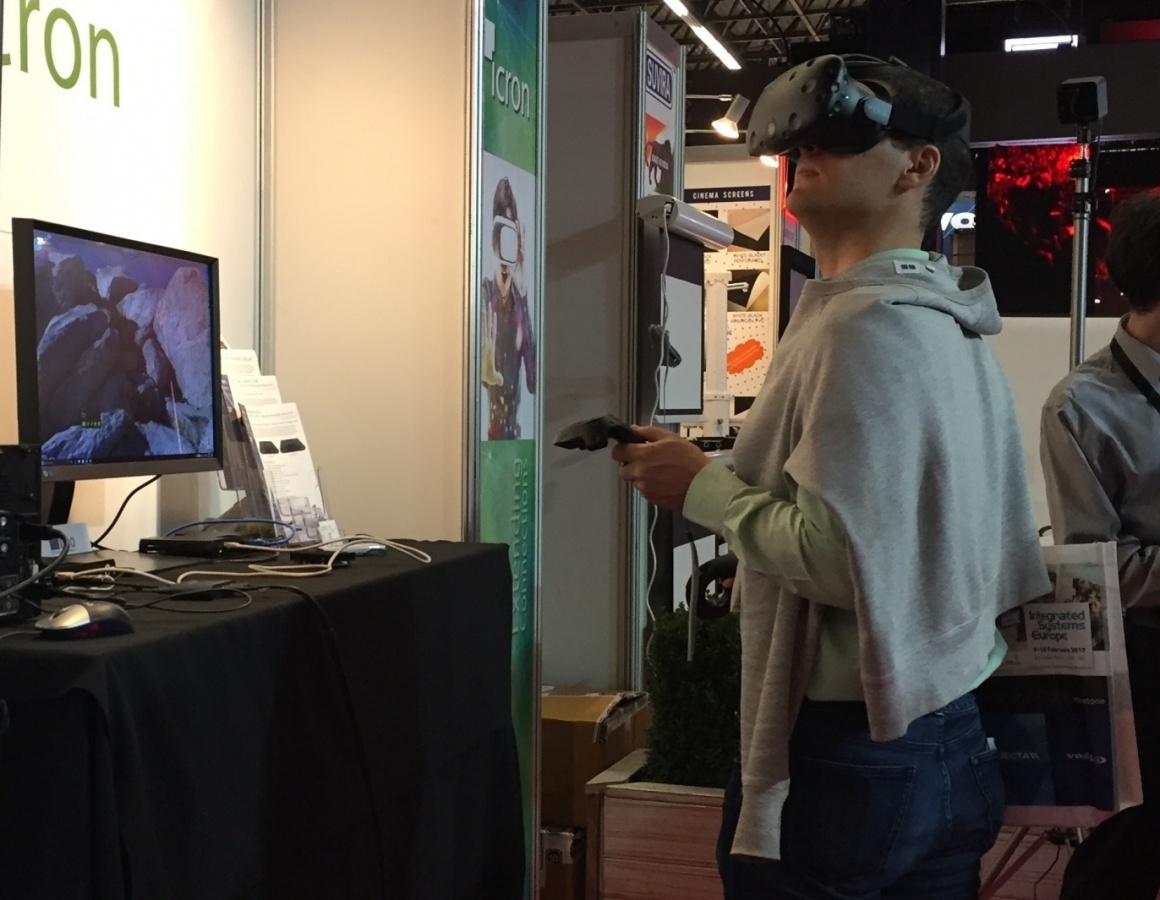 Source: beta-Web/Scholze
EuroShop reflects this trend: the number of exhibitors, who are actively involved in implementing virtual scenarios at the POS has sharply increased.
At the EuroShop (Hall 18, Booth A21), the exhibiting company Premium Scenting takes a multisensory approach to this topic – using smells combined with VR elements – to show how customers can be tied to a brand by using emotional triggers.
The Fast Forward Imaging Company (Hall 6 / Booth G24) also presents a virtual reality project for brick-and-mortar stores – among them a wine store, a fashion boutique and a concept store, which were translated into a virtual room. Here, visitors can walk through the retail stores, look at and buy individual products.
Anna Rojahn, founder of Fast Forward Imaging explains, "The most intense experience of the immersive qualities of virtual reality obviously requires a headset. However, even the chance to explore a retail space using a browser significantly changes the shopping experience. It completely alters the emotional experience. Virtual commerce rings in a new era for digital retail."
The major difference between virtual worlds and "simple" cinematic visuals is the chance for people to interact. This tremendously heightens the experience. For customers, it's an interactive experience that can strengthen their loyalty to the product and brand. Another advantage for retailers is that these technologies only take up little space on the sales floor in stark contrast to the almost infinite potential of creating spaces on a virtual level.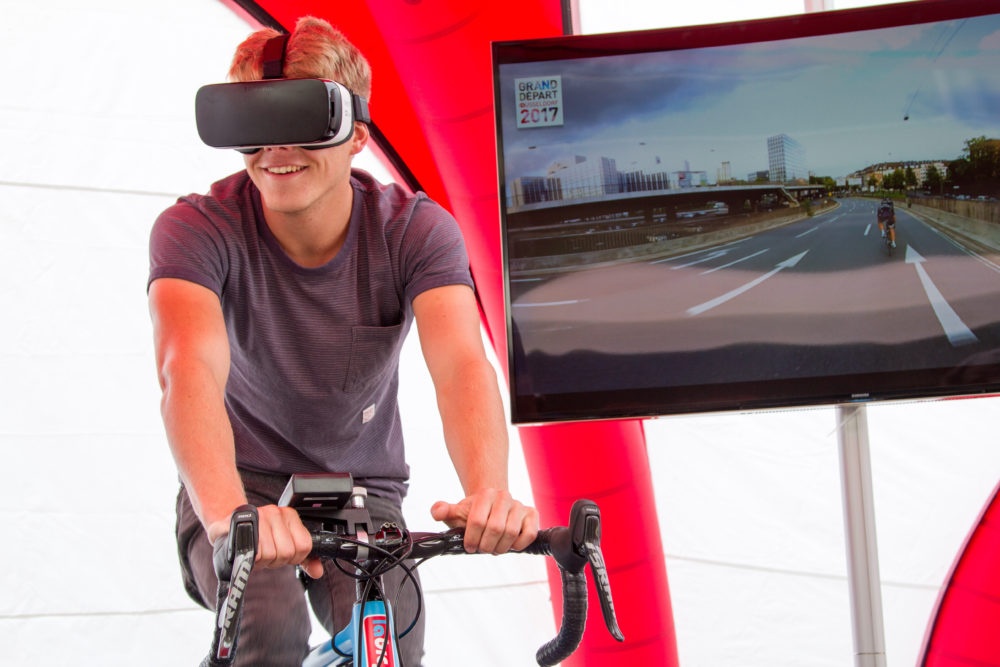 Source: Messe Düsseldorf/Stadtmarketing Düsseldorf
What works on the sales floor is also conceivable in online shopping. How about using VR glasses and a special glove with touch sensors, for example, to browse a virtual supermarket and place products from shelves into a shopping cart to subsequently order and pay for them online? The technology for this is already available.
Hans J. Even, Managing Director of TWT Interactive GmbH, says, "Regardless of whether it's online or offline, whether you use virtual or augmented reality: 'mixed worlds' already turn shopping today into a multimedia experience with added benefits. The increasing popularity of cardboards and the variety of service providers will soon also lead to decreases in price. That's when more people will be able to look at their dream car in their own garage or virtually try out different rims and colors at the car dealership. Virtual reality offers new hardware that fundamentally transforms the customer journey as we know it."
This year, EuroShop itself also has an experience in store for its visitors. The booth of the Grand Départ Roadshow, which was kicked off to celebrate the start of the Tour de France, offers a virtual bike tour in Hall 5 at Booth J43. Using 360-degree VR glasses and headwind simulated by fans, visitors can drive through Düsseldorf on racing bike trainers.
This virtual trend is also reflected online at EuroShop.de. Here, you can explore the new 7 Dimension of the trade fair with virtual reality glasses. Visitors of the website can submerge themselves into the various topics, watch videos and interactively inquire about the contents and innovations of the EuroShop world.