News • 09.07.2019
Start-up offering consumers free same-day delivery
New online service for online shopping convenience with no membership fees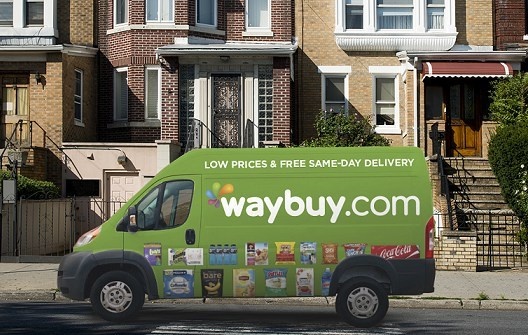 Source: Waybuy
A new e-commerce company called Waybuy is changing the way consumers shop online, combining the best in convenience and affordability to make it easier than ever to get the products shoppers need.
Founded by Houston-area married couple, Ann and Erik Tran, Waybuy is leading the charge towards returning the focus to consumers' needs and wants, offering a constantly-expanding array of products available for same-day and next-day shipping. Plus, unlike other online retail giants, Waybuy doesn't charge expensive membership fees or shipping costs for their rapid shipping service.
"We started Waybuy from the issues we had as a married couple with finding retail goods at fair prices but without having to pay hundreds of dollars in membership fees to have access to things our family needs from day to day. All these different retail membership fees started to add up for our family. Also, waiting on deliveries for basic items from groceries to household items seemed unnecessary when coming from our local area. These issues triggered us wanting to make a difference," states Ann Tran, founder of Waybuy.
From groceries and pet products to personal care products and school supplies, the selection of products available from Waybuy has been carefully assembled to meet a massive range of consumer needs. By putting considerable time and effort into product and consumer research, the company has successfully built a product line-up that encompasses nearly every consumer need one could imagine. Whether a shopper is searching for a last-minute birthday gift, pantry basics, or baby products like diapers and wipes, Waybuy has put it all within easy reach.
"The customer in the retail market wants two problems solved: cost of goods into shipping times and customer service from the company they are buying from. At Waybuy, we solve both by adding new products every day and working diligently to make our customers satisfied with quality products at low prices while maintaining delivery consistently fast," states, Erik Tran, founder of Waybuy.