News • 08.07.2022
InHome direct-to-fridge delivery as option for Walmart customers
Walmart creates a convenient shopping experience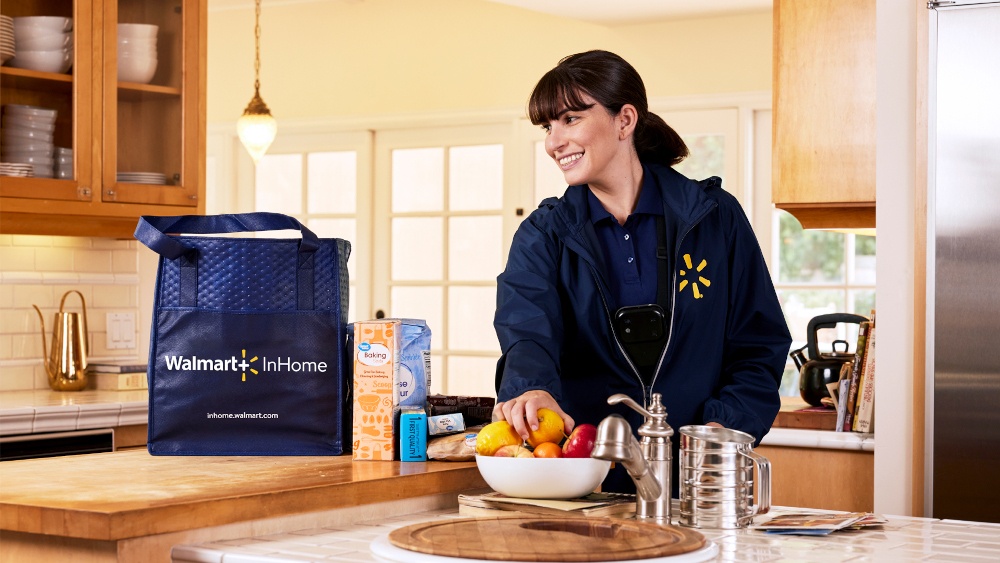 Source: Walmart
Starting on June 6th, Walmart's InHome Delivery Service, which delivers groceries straight to your fridge, is now available as an optional add-on within Walmart+. What were previously two standalone memberships are joining forces to bring all delivery capabilities into a single, streamlined experience, allowing new and existing members to choose the membership plan that appeals the most to them based on the type of delivery service they want.
"Our members want options and a shopping experience that is easy to navigate and accommodates their individual needs, while saving them time and money – this is true now more than ever," said Chris Cracchiolo, Senior Vice President & General Manager of Walmart+.
Walmart is also launching InHome in several new markets including Miami, Tampa, Orlando, Dallas, Austin, San Jose and San Francisco, nearly doubling the footprint where this service is available. As that added layer of convenience, InHome delivery enables customers to pick and choose where their groceries are delivered – anywhere from their doorstep to directly into the refrigerator. The InHome service is both ultra-convenient and secure.
"We know how much InHome members love this service – they see the same familiar faces and build real relationships with our associates, who help them get through their busy weeks," said Whitney Pegden, Vice President and General Manager, InHome at Walmart. "InHome has one of the highest customer experience ratings in the business, and now we've made it even easier to access in even more locations as we grow to reach over 30 million households by the end of the year."
Walmart's eCommerce sales grew by 38% over the last two years, and Walmart continues to invest in the delivery space to create a seamless, flexible experience for customers.