Interview • 01.09.2016
Identifying purchase intentions: market basket analysis for brick-and-mortar retailers
The right software to understand and use data to improve profitability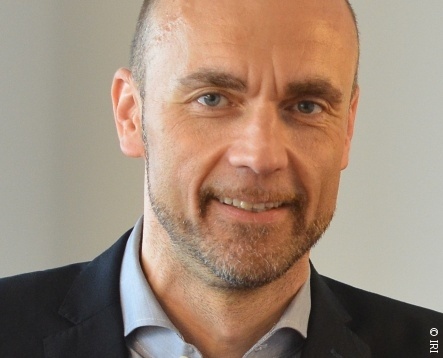 Source: IRI
Neither magic nor a secret: sales receipt data can reveal information about consumer purchase behavior. Online retail already masters this type of analysis perfectly. In contrast, brick-and-mortar retail still needs technical support to understand collected purchase data.
Bernhard Webler, Business Development Manager at IRI Information Resources, talked with us about the possibility of processing sales receipt data by using software, so retailers are able to use this information to plan their product portfolio.
Mr. Webler, are most brick-and-mortar retailers aware of the possibilities market basket analysis provides to find out more about the purchase behavior of their customers?
Retailers are generally informed about the possibilities this data offers. Every retailer also consistently tries to determine which products are purchased in combination with others. Analyses such as cross-selling activities, for instance, are not continuously factored into the decisions of retailers. If anything, this only happens sporadically.
Why do you think this is?
That's probably due to the additional effort it takes to define the right criteria to mine this data and the lack of experience in interpreting the results. Most retailers shy away from dealing with the large amounts of unfiltered data available at their disposal. That's why from today's point of view, a systematic integration of customer expectations into the retailer's daily decisions and process optimization measures has not even begun yet.
Things are very different in the online retail sector …
Unlike brick-and-mortar businesses, online retailers have tried right from the start to sensibly integrate the extremely large amounts of purchase data into the interaction with the customer. Here, online retail partially relies on highly complex analyses. The results are systematically applied to understand customer expectations based on a time and product dimension and to include these results in the decision-making and supply chain processes.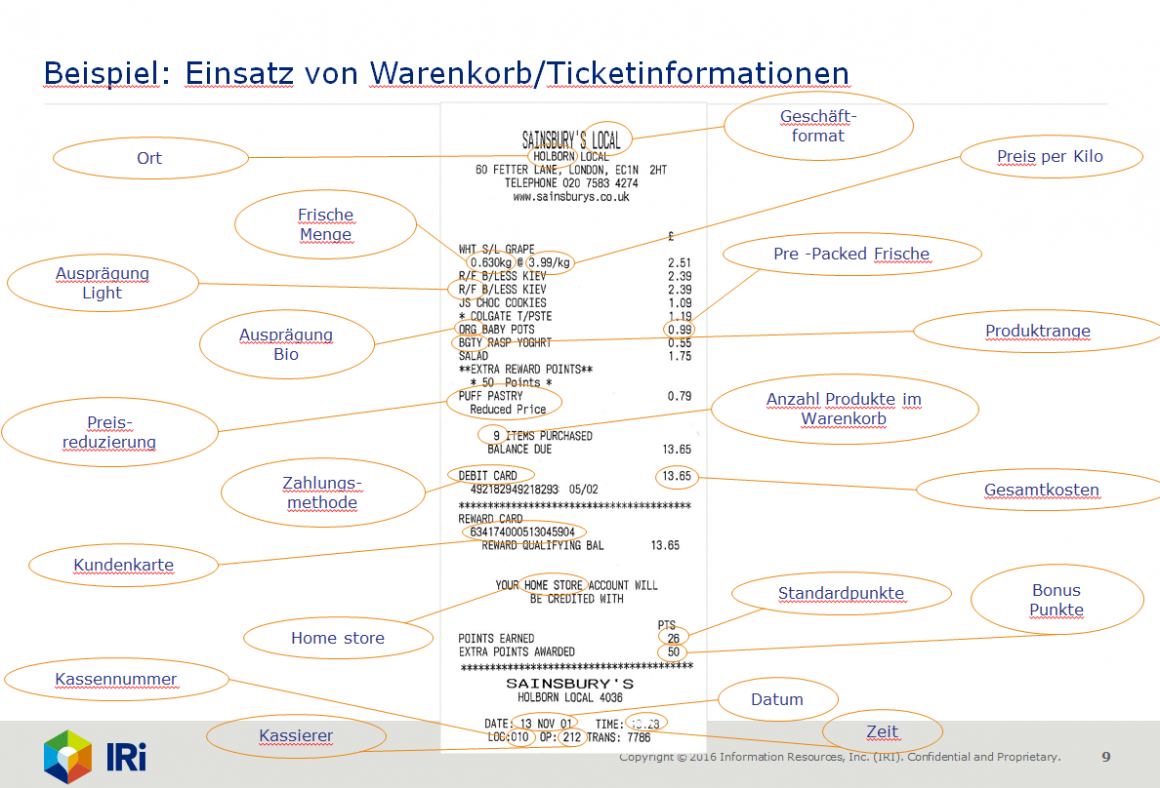 Source: IRI
Your solution is designed to make it easier for brick-and-mortar retailers to structure the vast amounts of collected sales receipt data and to interpret the results. What is your approach?
Our approach utilizes the complex correlations between products. They are used to develop customized guidance and navigation assistance- similar to a map - for retailers so that typical customer purchase intentions that were identified based on clustering algorithms can be viewed with the relevant detailed characteristics. The starting point for this analysis is the fact that customers fill their baskets based on their purchase intention with an explicit product selection during their shopping trip.
What market basket data can be utilized for this?
Our statistical method can allocate a concrete purchase intention to every market basket that contains more than one product. All of the market baskets from the past 24 months are being reflected here, even those without loyalty card identification. Clustering typically defines up to 20 explicit purchase intentions, of which every intention contains information about the date and scope of the underlying market baskets.
What's your main focus in data clustering?
It's extremely important to us for the retailer we collaborate with to be involved in the clustering process and definition of customer purchase intentions right from the start. This is the only way to ensure the retailer is able to, later on, take advantage of these results that subsequently can positively influence the planning of sales promotion campaigns, product portfolio, and regional offerings.
The major difference compared to previous sales data analyses is that the data is specifically filtered for the information that's relevant to the respective retailer. What concrete information does a retailer obtain from this?
Customer groups such as "savers" or "single-person households" for example are clearly identified based on the size of the sales receipt, spending amount, the represented product group and similar aspects. Based on these purchase intentions, a subsequent analysis provides the opportunity to assign individual characteristics to every store. This gives the retailer concrete suggestions to adapt stores to local customer expectations in a targeted manner, thereby further improving customer retention.
You believe suppliers are also able to benefit from these results.
Yes. Suppliers show enormous interest in information based on sales receipt data. When it comes to strategic product positioning, it provides the necessary information to better adapt sales promotion campaigns to customer groups and reconcile the required logistics processes to ensure prompt delivery with the retailer. In doing so, sales receipt data is able to help in avoiding gaps in logistics on a more customized level at the respective store.