News • 01.07.2022
Delivery drone manufacturer Wingcopter raises $42 million
REWE Group is among the new investors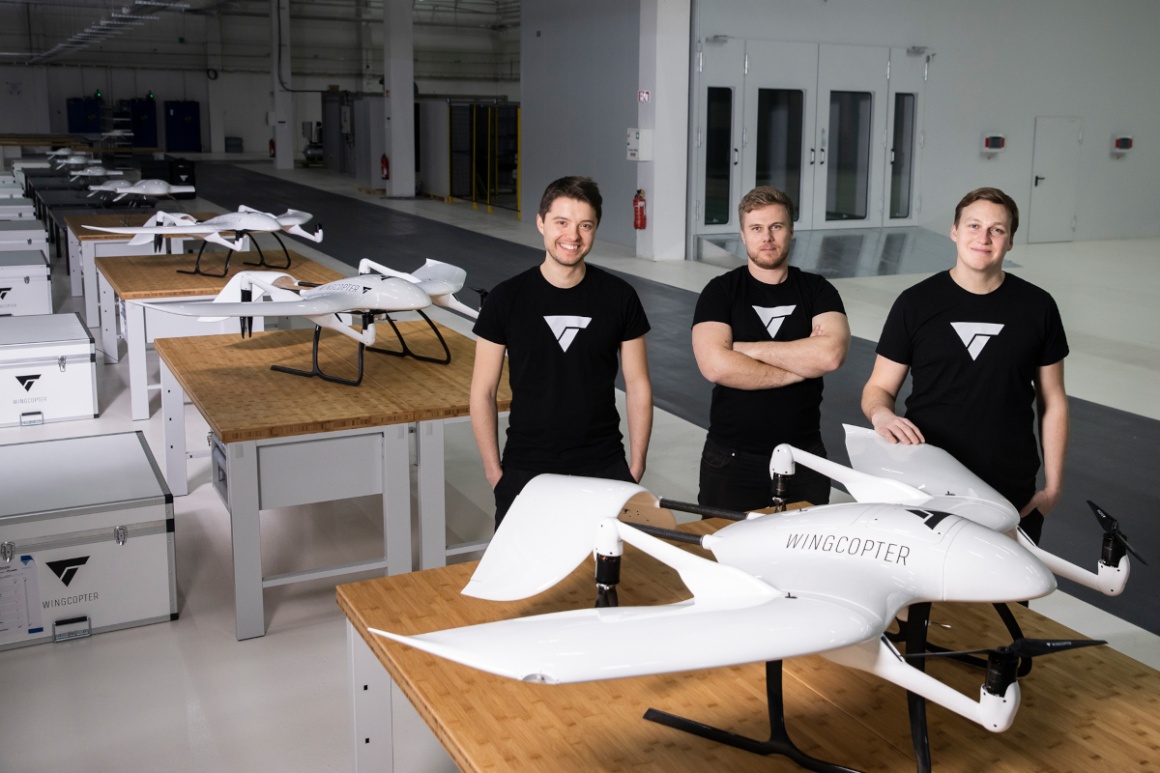 Source: Jonas Wresch
Wingcopter, German delivery drone manufacturer and service provider, announced that it has raised $42 million from renowned financial and strategic investors. Leading German retailer REWE Group as well as German investors Salvia and XAI technologies came on board as new shareholders. They were joined by Japanese conglomerate ITOCHU and previous backers Futury Capital from Germany and Silicon Valley-based Xplorer Capital.
REWE Group as one of Germany's largest grocery retailers with 12,000 stores across Europe is an ideal addition to Wingcopter's investor base and a clear sign that Wingcopter's future will expand beyond medical drone delivery services.
Salvia, with an investment focus on disruptive technologies, is known for its early investment in German biotech champion BioNTech and will actively support Wingcopter's growth path with its longstanding company building expertise. XAI technologies, founded by machine vision pioneer Enis Ersü, will add additional value thanks to the team's deep knowledge and experience in the fields of sensor technology and industrial automation. Listed in the Fortune Global 500 index, ITOCHU is one of Japan's largest trading companies and will open new doors to the promising Japanese market.
Wingcopter has been experiencing a continuously growing demand for its new unmanned aircraft system and has already sold most production slots for this and next year.
Christoph Eltze, Executive Board member Digital, Customer & Analytics and IT at REWE Group, adds: "REWE Group is one of the most innovative companies in German retail. For years, we have relied on strong partnerships with innovation leaders, especially in emerging trends. With Wingcopter, we have found such a new partner."
Drone delivery has gained enormous momentum in the last years, with more and more enterprises and administrations understanding the potential of fast and environmentally friendly on-demand deliveries through autonomous cargo drones.
Watch statements from NRF 2022 about logistics innovations: