Interview • 23.11.2022
Black Friday and Cyber Monday: challenges, stumbling blocks and solutions
What matters before, during and after big shopping events
Bargains, deals and savings as far as the eye can see: Black Friday and Cyber Monday are just around the corner, ushering in the most competitive time of the year.
We spoke to Stefan Mennecke, Vice President of Sales - MEA, Central, Eastern & Southern Europe at SOTI, a provider of mobility and IoT device management solutions, about how retailers can best prepare for the shopping events and holiday shopping season.
What challenges does retail face on days like Black Friday and Cyber Monday?
Shopping events like Black Friday and Cyber Monday usher in the pre-Christmas season for retailers and are both very stressful and the most competitive time of the year. Retailers experience a rush of purchases and therefore need to ensure that their inventories are correct, stores and warehouses are stocked and resources are optimally planned. So to prepare for the shopping season, it's important to know exactly where items are located and how many items are in stock.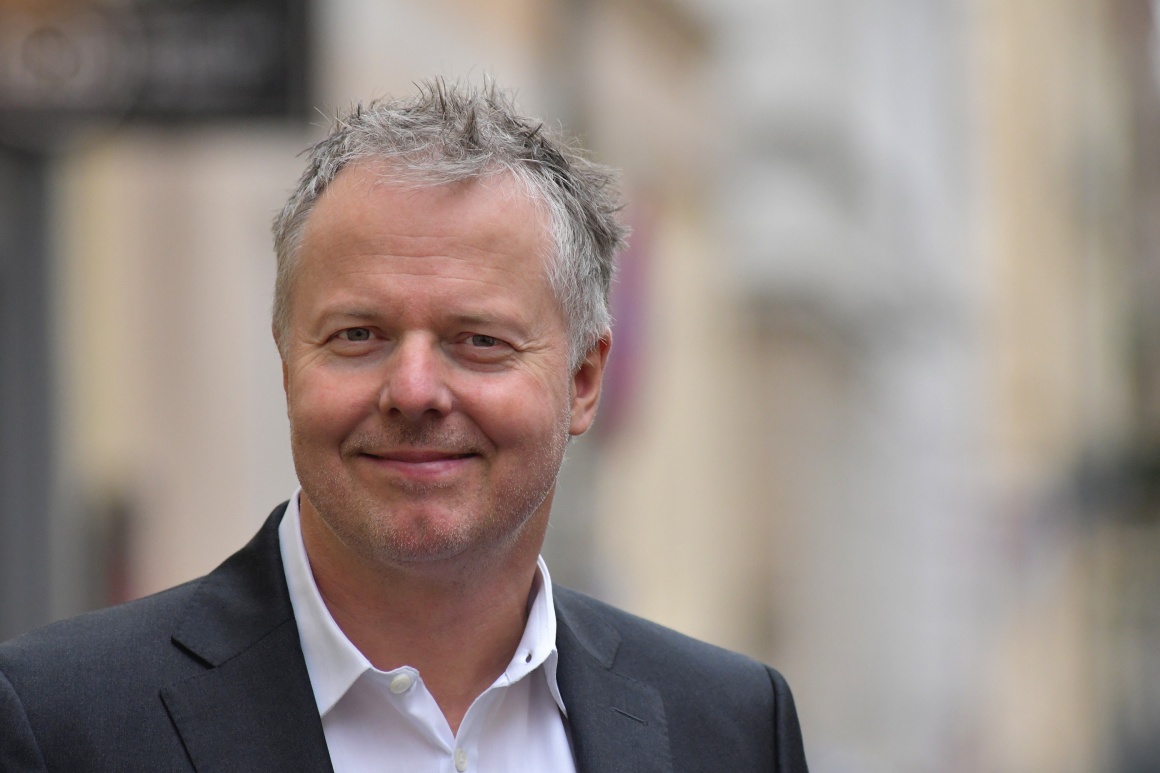 Source: SOTI
What should retailers keep in mind in the run-up to these events?
Retailers need to be aware that secure payments, hybrid and omnichannel experiences, and good return policies are most important to consumers. Our latest study shows that 58 percent of respondents in Germany want to know where their order is at all times, and almost one in two (45 percent) want to buy from the retailers or manufacturers that can deliver the fastest.
With shopping events like these, it is more important than ever to be prepared for a rush of customers - whether online or in-store. This may mean investing upfront in appropriate equipment and services, such as more scanners in the warehouse, new printers for label creation, better logistics partners, or smart solutions for managing mobile devices and maintaining productivity.
Can potential stumbling blocks be identified in advance?
In order to digitize, simplify and make processes transparent, companies usually invest in the technologies and devices just mentioned. In addition, retailers also need an enterprise mobility management (EMM) solution to ensure that these devices and the corresponding data are secured and the devices are managed effectively. The EMM solution also ensures that businesses have a complete view of mobile work steps and device downtime is reduced to maintain employee productivity, especially during peak hours. Potential issues can be identified and proactively addressed with such a solution before they develop into major challenges.
But returns also play a role in shopping events like this, don't they?
Return processes are just as important as the actual sale. Especially as retailers are struggling with an increasing number of returns, with more than half of consumers (55 percent) now shopping online at least every two weeks, compared to just one in three (32 percent) before the pandemic. So, as the holiday season approaches, companies should keep mobile technology and apps at the top of their agendas to prepare for a continued increase in online purchases.
An increase in sales also means an increase in returns. Developing a user-friendly app that reflects the brand's value and requires minimal intervention from the consumer will speed up returns with just a few clicks. Giving consumers* a choice of how to handle returns - in-store or through multiple carriers and drop-off locations - is also a good way to meet customer expectations and prepare as best as possible.
With all these points in mind: How should process and supply chain management be set up overall?
Retail needs to be as flexible as possible. Innovative technologies such as the Internet of Things and artificial intelligence are of great importance to improve the shopping experience for customers. When combined with a company-specific mobility and IoT management strategy, customer expectations can be met and the shopping experience optimized.
Retailers need to recognize the changing shopping habits of customers in order to respond with timely strategies. In brick-and-mortar retail, digital signage and tablet scanners help customers find what they are looking for. Mobile point-of-sale (mPOS) and self-checkout terminals make payment quick and easy. Retailers* should implement a 'mobile-first' strategy for all their online and offline processes to optimize the value chain from delivery to distribution to in-store.
SOTI offers help here, right?
Exactly, with a mobility management platform like SOTI ONE, retailers* can remotely manage and update all mobile retail operations and processes, regardless of time and location, and thus increase the efficiency of their workflows. This already saves time and costs in the medium term. As a side effect, not only is logistical effort or, for example, the cost of replacement devices or batteries reduced, but the emission rate in the context of transport routes as well as waste from electronic scrap is also reduced. In this way, retailers automatically make a contribution to climate protection that also pays off financially.
What should retailers do if they run into difficulties and are unable to fulfill customer requests, for example?
Mobile technologies such as the aforementioned point-of-sale (POS) solutions, RFID, scanners and tablets support retailers across all relevant channels and media. Technologies such as ours, for example, can either prevent or at least quickly diagnose potential problems to avoid outages and the resulting loss of revenue or dissatisfied customers.
The ability to identify issues with mobile retail technologies in advance enables rapid response and reduced downtime. Technologies from SOTI provide deep operational insights into mobile device issues, as well as detailed analytics, so they can be identified and resolved early. This type of technology is now critical not only for retailers, but also all other industries, to keep their mobile processes up and running.