Product • 25.07.2007
XENTISSIMO payment terminal
Innovation on the move
With its wireless-LAN and GSM/GPRS communication interfaces, XENTISSIMO is the ideal solution for on-the-road transactions, in-store promotion sales, the hospitality sector, and for many more mobile applications.
Technology:
XENTISSIMO is powered by the same System-on-Chip technology as the XENTA countertop terminal for superior transaction speed and payment security.
The terminal hosts a full-featured Linux® operating system for easy application development.
Flip-up privacy shield:
To prevent shoulder surfing when entering a PIN code, a privacy shield has smartly been integrated in the design of the terminal. Fold it out when performing transactions, fold it in when not in use: this patented concept helps to keep the shape of XENTISSIMO very sleek when not in use.
The XENTISSIMO is operational only when the shield is in the upright position, both the frontal chip-card interface and the lateral magnetic-stripe reader being accessible in that case.
Approvals:
ZKA-certification with OPT
EMV 4.1 Level 1 for all chip-card interfaces, EMV 4.1 Level 2 for the application kernel
PCI PED
Supplier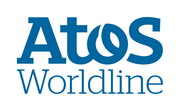 Haachtsesteenweg 1442 Chaussée de Haecht
1130 Brüssel (Brussels)
Belgium