Company News • 02.11.2009
WipeWindo® - When First Impressions Count!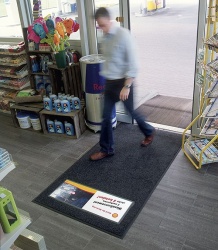 An effective entrance mat protects the floor by removing the dirt, grit, grease and moisture brought in every time a customer enters the store. By combining a large and practical entrance mat along with the power of floor advertising, the WipeWindo® provides the perfect solution for creating maximum impact right when your customer enters the store. With its larger, re-designed carpet mat, this new version integrates with the FloorWindo® Next Generation making it simple to change graphics as often as you like.

The WipeWindo® will also soon be available in a professional line that will allow service companies to offer their customers the convenience of changeable floor advertising. The WipeWindo® Pro mat is specially designed to withstand the rigerous industrial washing machines.
Supplier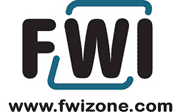 Savannahweg 68
3542 AV Utrecht
Netherlands