Advertorial • 31.01.2023
Versatile access control solutions for retail companies
SALTO will be showcasing its versatile electronic access control solutions at EuroShop 2023 in Düsseldorf (Hall 6, Stand E02)
With the solutions, all types of chain and franchise businesses, such as wholesalers, retailers, system caterers or banks, to improve their security while optimising internal processes.
SALTO's electronic access control systems combine single or multi-site security with ease of use and efficient operation. Each location can manage its users and doors independently. At the same time, changes can be made from the headquarters. Through integration with third party systems, access control can be seamlessly embedded into internal processes, helping to optimise operational procedures. The versatility of the hardware and technologies forms the basis for individually tailored solutions that integrate all access points such as doors, gates, vehicle access, lifts, furniture, etc.
Supplier
Schwelmer Str. 245
42389 Wuppertal
Germany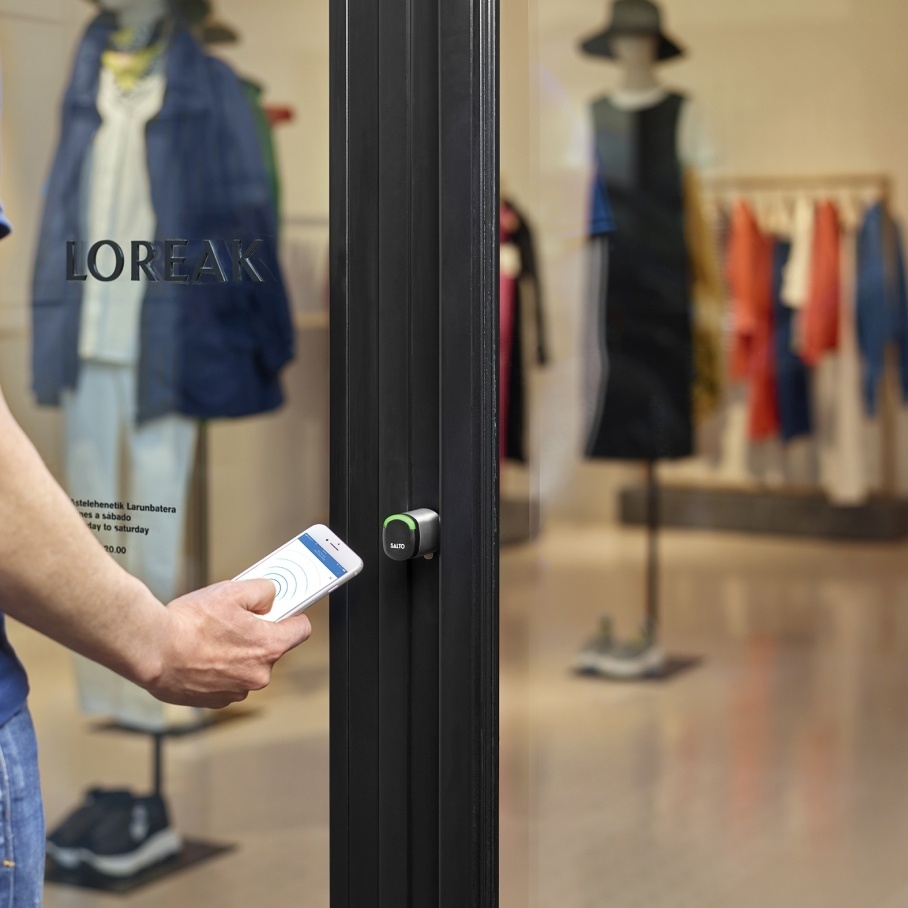 Source: SALTO Systems
SALTO solutions automate many daily functions and reactions to incidents. This saves users time and money and makes maintenance more efficient. On top of this, SALTO access control can be linked to a wide range of third party systems, thus automating processes and increasing operational efficiency even further. In addition to other security systems, e.g. video surveillance, integration with building automation (lighting, heating, blinds, etc.) is also possible, which helps to reduce operating costs. The connection of SALTO access control with management and IT systems, including ERP and Active Directory, reduces time and effort in maintaining master data and ensures a standardised data structure across multiple systems.
One of the highlights on the stand is the SALTO KS cloud access control solution. The system is extremely flexible, requires no software installation, can be operated via web and mobile app from any location and has virtually endless integration options. Thanks to audit-trails and notifications in real time, those responsible always have an overview of the access rights and events of all sites and can respond immediately in critical situations.
In addition to SALTO KS, the SALTO Space system platform will be on show live in Düsseldorf. It offers intelligent access control functions via an on premise architecture that is specifically designed for wire-free operation. This saves users costly and complex wiring inside buildings and provides highly functional yet efficient access control - even across multiple properties.
SALTO Systems at EuroShop from 26 February to 02 March 2023 in Düsseldorf: Hall 6, Stand E02.