Company News • 17.08.2022
TSE solution for fiscal compliance
Citizen CT-E351 printer available from PULSA as a bundle with Swissbit USB TSE stick
In cooperation with Citizen, PULSA are happy to announce the launch of a fiscal bundle consisting of Citizen's thermal receipt printer and Swissbit's TSE stick. The bundle offers a secure solution for those who need a new receipt printer in addition to the TSE stick that addresses the introduction of fiscalization in Germany.
Citizen's CT-E351 is a sleek, compact, high-performance printer that can fit into even the smallest of spaces. Working as a thermal receipt printer with front output, the printed receipt does not have to be removed from the top but can be conveniently removed from the front of the printer. The partial or full cutter enables prints to be produced, cut and held in the printer if required
Supplier

Otto-Hirsch-Brücken 17
70329 Stuttgart
Germany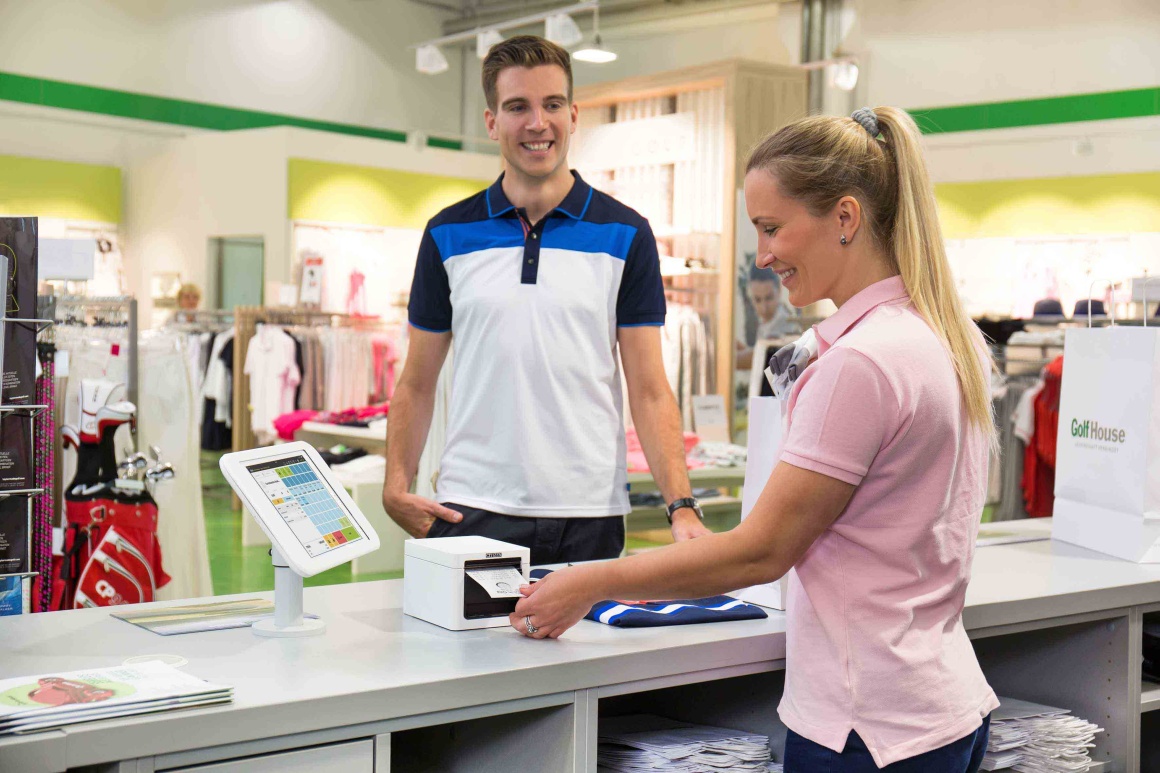 Source: Citizen Systems Europe
The USB TSE stick from Swissbit fully supports the requirements of German fiscalization and the technical guideline TR-03153 of the BSI for electronic security devices.
The POS-printer supports paper rolls with a variable paper width of 58mm and 80mm.Thus providing prints not only in the well-known and commercially available format of 80mm width but also smaller 58mm width, such as those used in payment terminals or other printers with a smaller housing. These paper rolls are changed using a simple drop-in process. There is no need to attach the rolls to an internal roll core. Simply insert the roll into the printer and printing output can carry on as normal.
Providing a standard USB interface and a second interface, you can choose between serial RS232 or Ethernet network interfaces. However the printer model bundled with the Swissbit USB TSE stick has only USB and serial interface options. The Citizen printer is mobile POS capable and supports the usual Windows, Linux and Mac OS X operating systems as well as Android and iOS mobile operating systems through different, freely accessible SDKs.
As a common USB stick with USB type A connection, it is connected directly to the USB port of the cash register. Its internal TSE certificate has a validity of 5 years. There is 6.5 GB of free memory available on the device for storing the fiscal transactions and an additional 1 GB of free memory for application use.
The Swissbit TSE Stick processes transactions at a speed of less than 250 ms and has a lifespan of more than 20 million signatures guaranteed.
SDKs and drivers for Windows, Linux, Android and embedded systems are available for connection to the respective software. Swissbit TSE Stick to be connected directly to the POS System's USB port. CT-E351 to be connected via separate USB or RS232 connection cable.
Use the complete bundle including the high-performance receipt printer as well as the legally compliant TSE solution to comply with the fiscalization regulations of the Cash Register Ordinance.