Company News • 23.02.2011
STAR MICRONICS demonstrates range of cost-saving POS-printing solutions at EuroShop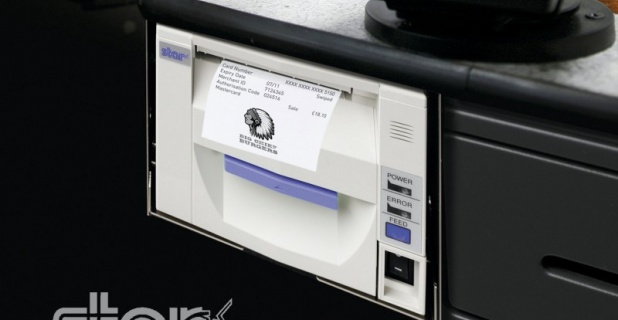 At EuroShop 2011 (26 February - 2 March, Messe Düsseldorf, Germany), international POS printer manufacturer Star Micronics will be demonstrating an extensive range of printing solutions. These solutions successfully combine the very latest in POS printing technology and design and allow retailers to reduce both their IT costs and carbon footprint, as well as benefit from a range of in-built couponing and other software tools designed for enhanced customer communication and ease of installation.
In recent years, Star Micronics has reinforced its position at the forefront of POS printing technology with its world-renowned TSP100 futurePRNTTM series which has been adopted by some of the largest retailers and hospitality operators. This series has provided the retailer with a range of tools to facilitate the generation of targeted coupons based on related customer purchases and to achieve a significant reduction in the time and IT support required for multiple printer installation.
Building on the worldwide success of the Star Micronics TSP100 futurePRNT series, the latest addition to the series is the TSP100 ECO, a printer dedicated to minimising environmental impact within the retail market. As retailers face new challenges in today's retail environment reducing IT costs and carbon footprint are taking on greater importance. Many retailers believe that power consumption is the most environmentally damaging aspect of their IT hardware. However, most of the CO2 damage and indeed internal costs are in fact generated from the sheer quantity of paper used for receipting.
Star Micronics has effectively addressed this with the TSP100 ECO which provides retailers with a number of cost-saving features that can help use up to 70% less receipt paper, resulting in reduced paper costs, less frequent paper roll changes at the checkout as well as lower transportation and logistics costs.
Significant paper savings can be made by reducing the top and bottom margins on receipts. Traditional top margins range from 11mm to 16mm and while partial cut printers are the most popular low cost printers today, normally they cannot achieve a lower margin. The TSP100 ECO is the only partial cut printer available that has a default 3mm margin saving paper with every receipt.
The 'receipt on demand' tool is unique to the TSP100 ECO and prompts the retailer to ask the customer whether a receipt is required. The receipt can then be either printed or cancelled. This function, which can be easily turned on and off, is ideal for low value, consumable items for which a receipt is often not sought by the customer.
The TSP100 ECO offers vertical as well as horizontal reduction. Using the TSP100 ECO software retailers can automatically reduce receipts by 25% or 50% providing yet another effective paper saving tool.
The TSP100 ECO, which is Energy Star Compliant, is one of the first POS printers to fully address power consumption. Unlike most POS printers that draw significant current when not printing, the TSP100 ECO has a unique power management system which means the printer will revert with the PC to a very low standby mode (0.05W) when not in use while 'instantly' waking up when required to print (29W).
As with all printers within the TSP100 futurePRNT series, the TSP100 ECO comes with all installation accessories included in the box. However, completing the ECO package Star has eliminated all polystyrene and replaced it with innovative cardboard packaging while the printer's plastic case is made of halogen-free recyclable plastic.
Finally, there are no additional hardware costs given that the TSP100 ECO is priced at the same entry-level price as the basic TSP100U model as well as no additional maintenance costs and, for added reassurance, this printer comes with a 4 year limited warranty including print head and cutter.
Another industry first from Star Micronics is the FVP10. Specifically developed for hospitality but with relevance to the retail and kiosk industries this printer is the world's first front operation, multi-functional printer with a voice communication tool. Barcodes, receipts, tickets and labels can all be printed on media from 0.065 to 0.15mm in thickness and with a compact footprint, shelf mount option and new pull-out drawer style allowing for under the counter positioning this printer is the ideal space-saving solution. Offering high-quality 203 dpi output at print speeds up to 250mm/second and unique printer speech/voice function for notification of output status, this printer offers exceptional functionality and performance.
In addition to these printers Star Micronics will be demonstrating a new range of competitively-priced Bluetooth and wireless mobile printers with a variety of paper widths as well as the latest additions to its wide portfolio of kiosk printing solutions.
As Simon Martin, Director and General Manager, Star Micronics EMEA, states, "EuroShop 2011 provides an excellent forum to demonstrate our POS printing solutions. Star Micronics continues to reinforce its position within the industry with the introduction of new printers and software features that not only combine the very latest in POS printing technology and design, but also allow retailers to benefit from enhanced functionality and performance while effectively lowering their IT costs."

Supplier

Star House, Peregrine Business Park, Gomm Road, High Wycombe
Bucks HP13 7DL
UK