Advertorial • 30.01.2019
SES-imagotag VUSION Pulse Software
Improve Profitability and Reduce Waste
N°1 Global - 17,000 Stores - 160 million ESLs - 60+ countries

For 25 years, SES-imagotag has been the trusted partner of retailers for digital technology in stores. SES-imagotag, the worldwide leader in smart digital labels and pricing automation, develops a comprehensive IoT and digital platform that delivers a complete set of services to retailers.

The SES-imagotag solution enables retailers to connect and digitize their physical stores; automate low-value-added processes; improve operational efficiency; inform and serve customers; ensure information integrity to continuously optimize on-hand inventory; prevent stock-outs and waste and create an omnichannel service platform that builds loyalty and meets evolving consumer expectations.
Supplier
Bundesstraße 16
77955 Ettenheim
Germany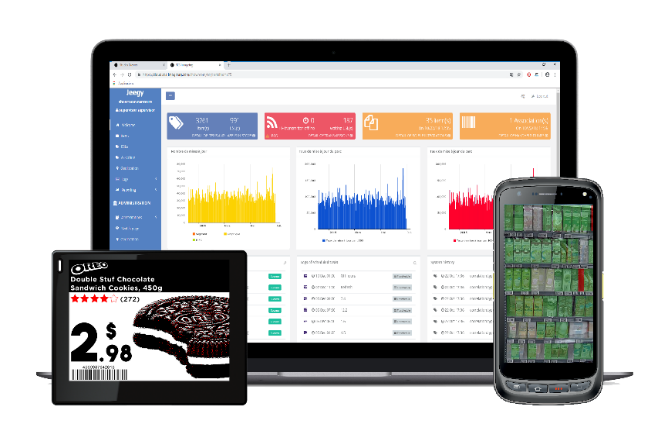 Source: SES-imagotag
Hardware
Smart Digital Labels: The key enabler to the Retail IoT revolution
The current line-up goes from 1.6 to 12.2 inches, with e-Paper displays in black, white, red or black, white, yellow. Proven sales booster and essential part of the efficient and connected store, VUSION Labels have unique and key features to digitalize physical retail.
Cloud Infrastructure: Connect & Manage Your Stores anytime, from anywhere

SES-imagotag Cloud services give retailers a competitive advantage by providing the most innovative technology available. Easy integration with our plug and play solution and all day access to the cloud with secured connection wherever they are. All the stores devices will be up-to-date.
Cloud services by SES-imagotag are constantly monitored and up-to-date, while Microsoft Azure's platform ensure backups are made on a regular basis.

VUSION fashionTAG: The Smart Electronic Label for Fashion Retail
SES-imagotag can now offer all the possibilities that a modern retailer nowadays can expect for their fashion store. Dynamic pricing based on promotional events or the season, automatic inventories and fast updates. FashionTAGs also offer an omnichannel synchronization to display live information from different sources: ERP, e-Commerce platforms, POS…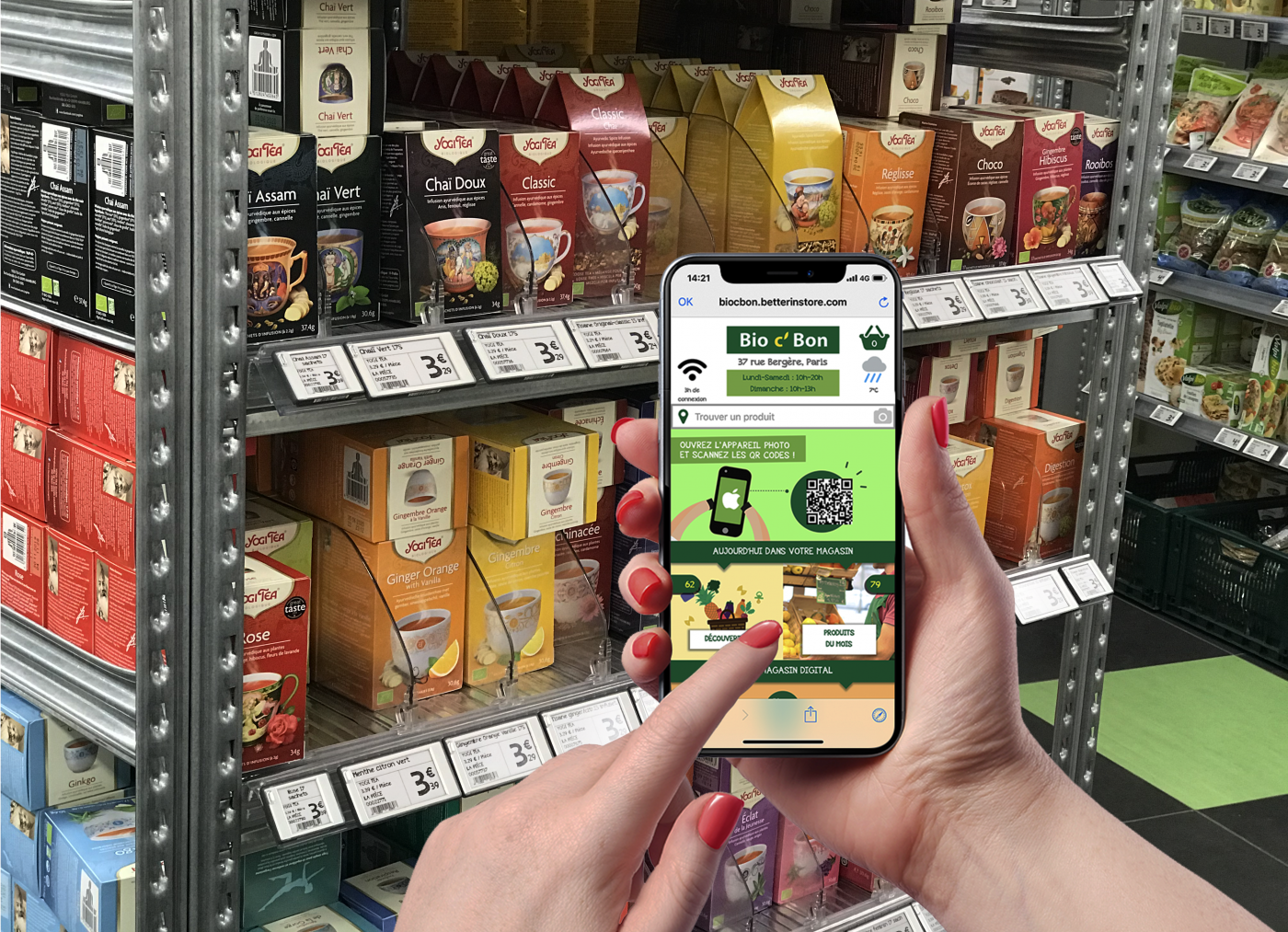 Source: SES-imagotag
Software
V:Cloud - The next-generation cloud-based store management solution
SES-imagotag offers powerful tools to manage stores at every level. From the label displays to a multi-store management. Updates and maintenances are now fully automated thanks to the VUSION Retail IoT Cloud platform.

V:Shelf - Automatic Realogram, Real Time Stock-out Detection and Optimized In-Store Picking
Retailers can have an eye on every shelf of their stores with Shelfwatch, letting them detect anomalies on the shelf like stockouts, or product misplacements and inform staff instantly.
Through VUSION Geolocation, retailers can now get a realogram within seconds of every store shelves with a significant effect on sales, resulting in a +30% in-store productivity.
Precise product geolocation means faster in-store picking. With OptiPick, retailers reduce the order preparing time and optimize by +30% their productivity.

VUSION Pulse Software: Improve Profitability and Reduce Waste
Make better daily pricing decisions for each store based on competition, stock and demand with Pulse & the Self Learning Bakery.
VUSION Shopper Engagement - Enhance In-Store Shopper Experience
Display key product information on labels, turning them into real Micro Web Pages for shoppers who can interact with them on their smartphones for an all new in-store experience.
Fast checkout services, complet product information and in-store navigation. All these, on the shoppers smartphones (no matter the device), without any download, sign-up free and with a super easy access, at any time.