Company News • 05.10.2020
SALTO renews its commitment to quality management and environmental responsibility
At SALTO, just as we innovate to deliver market-leading access control solutions, we are determined to lead the way in quality management implementation and environmental efficiency savings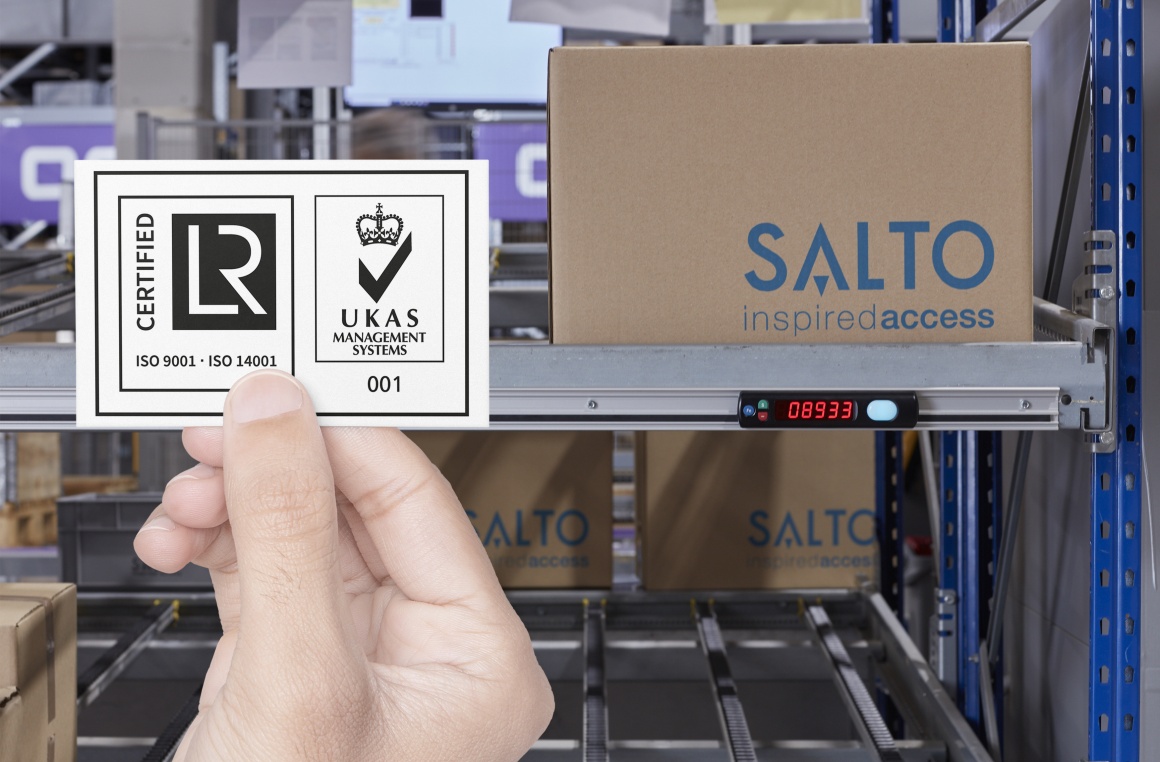 Source: SALTO Systems
Achieving operational and environmental excellence takes many forms including social, environmental, and economic responsibility – particularly with regard to global sustainability and the environment we operate within.
This responsibility goes beyond corporate goals, and we are firmly committed to consistently engaging in a range of activities that reflect our commitment to these principles.
Two key items within this sphere are the world's most recognised quality system standards, ISO 9001 and ISO 14001, which is why SALTO has just renewed its commitment to both.
At our HQ manufacturing facilities in Oiartzun Spain, regulatory compliance is essential in building trust and confidence with our customers in the effectiveness of our access control technology. This is why we comply strictly with all relevant international product certifications.
To ensure we achieve the highest level of operational excellence through improved efficiency and consistent, repeatable processes, we operate and maintain the ISO 9001Quality Management System. Similarly, when it comes to the environment we promote a wide range of policies that drive our emissions down, advance zero-carbon, and enhance circular economy opportunities. The ISO 14001 Certification is central to our corporate operations and environmental policies in these areas.
We work continuously to improve our products and processes to ensure they are fully aligned with our midterm objectives of delivering steady growth and leading the access control industry's technology evolution.
We believe that providing the best smart access solutions for our customers begins by ensuring that through every step of the way – design, manufacturing, delivery, and product lifecycle – we consider the quality of every device and its components.
By meeting both ISO 9001 and ISO 14001 standards, SALTO is able to demonstrate its commitment to achieving both legal and regulatory compliance and ongoing improvement whilst presenting itself as a forward-thinking, environmentally aware business.
Supplier
Schwelmer Str. 245
42389 Wuppertal
Germany