Food service • 10.12.2020
Robotic canteen set to change the global food and hospitality industry
Karakuri showcasing its pre-production machine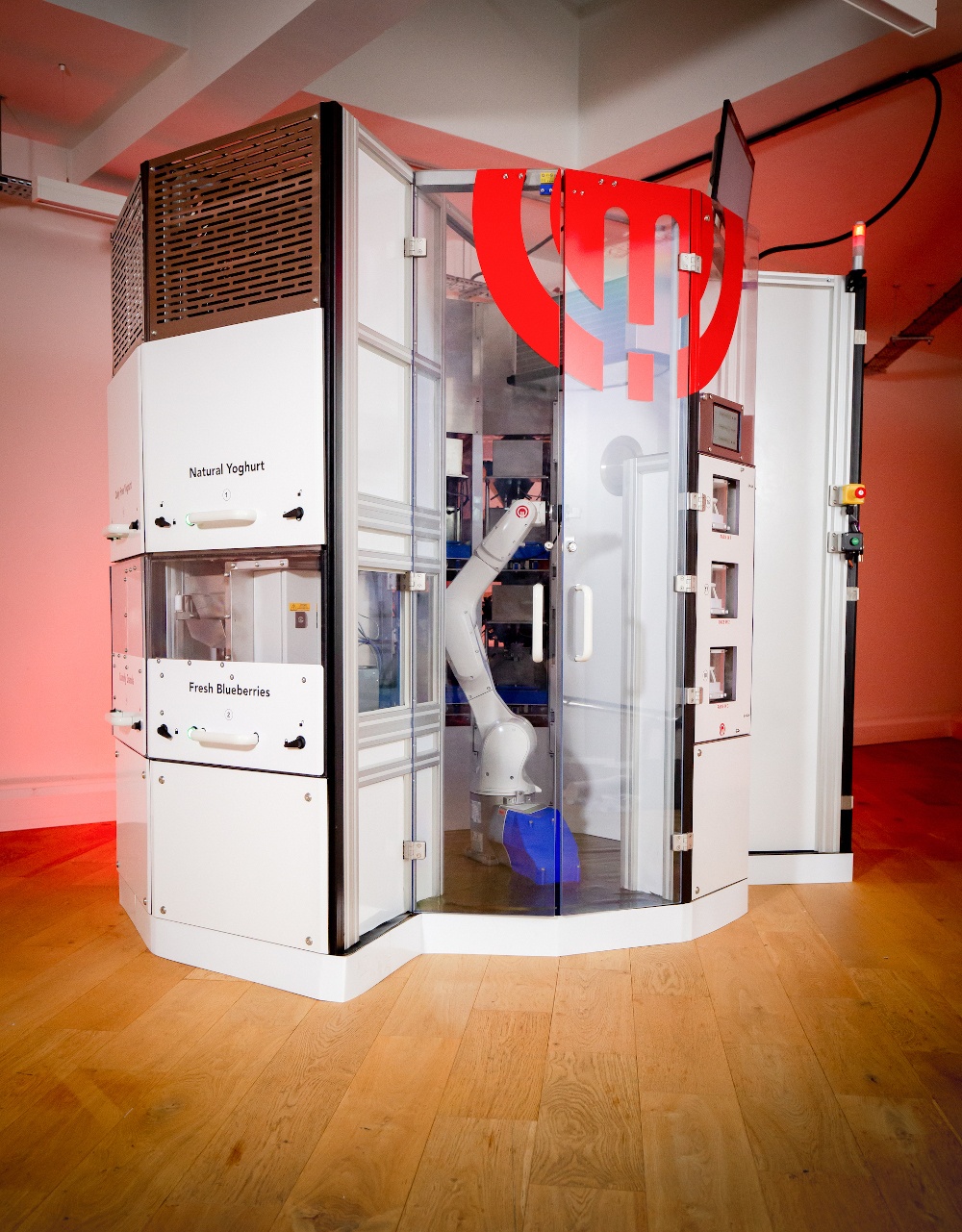 Source: Karakuri
Karakuri, a food robotics company, lifts the lid to unveil the world's first automated canteen to make meals, the DK-One. Karakuri's robotic system will revolutionise how and what we eat in restaurants, canteens, buffets, hotels and supermarkets as demand for personalised nutrition grows and the industry's looks for new ways to operate in a post-Covid world.
The company is showcasing a pre-production version of their DK-One robot, the next stage in Karakuri's journey to creating an entirely new category of made-to-order healthy convenience food. In order to accelerate the company's growth, Karakuri has also closed a £6.3million investment, led by firstminute capital and which includes funding from Hoxton Ventures, Taylor Brothers, Ocado Group and the Future Fund, which was developed by the UK government and is being delivered by the British Business Bank.
Karakuri now announced its first pre-production machine which uses the latest innovation in robotics, sensing and control technologies to offer freshly prepared hot and cold meals, which maximise nutritional benefits, restaurant performance and minimise food waste. The pre-production version of the DK-One is being demonstrated and evaluated by customers in Karakuri's facility in Hammersmith, London.
The DK-One is the world's first robotic solution for high throughput, fast turnaround, personalised, portion-controlled, volume catering. Customers are able to customise and place their order from their phone or an in-store tablet. The robot will individually prepare each meal, selecting from 18 hot or cold ingredients. The DK-One prepares multiple orders at the same time, ensuring it meets the demand of the busiest restaurants.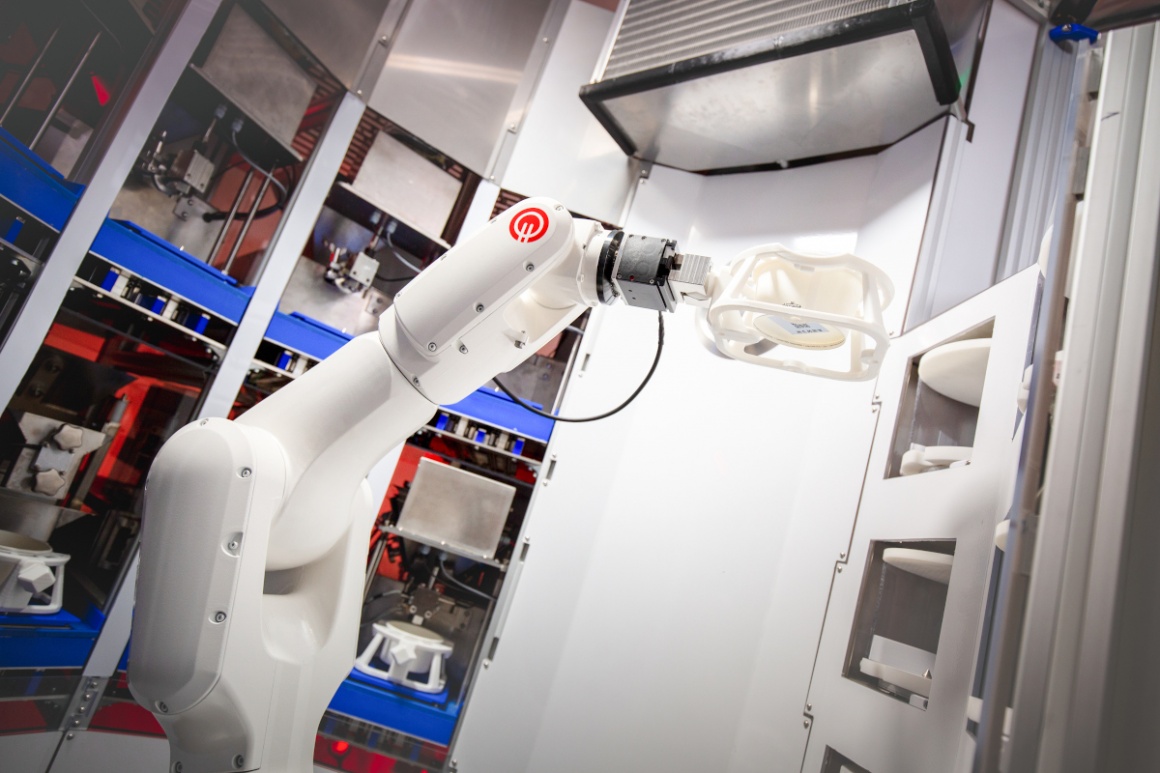 Source: Karakuri
Barney Wragg, CEO and co-founder of Karakuri, said, "Now up and running, this will be the first time we can use a pre-production machine to demonstrate the DK-One's commercial and nutritional benefits in the real world and thus demonstrate our vision for the future of food."
Professor David Lane, CBE, Director of the Edinburgh Centre for Robotics and Co-Chair of the UK Government Robotics Growth Partnership, added, "Even before the pandemic, it was clear there were many opportunities to increase sustainability, resilience and productivity in the catering industry, and to better address changing consumer tastes and lifestyles while reducing the huge amount of wastage. The pandemic has thrown up further challenges of distancing and remote working that can now readily be addressed through robotic innovation."