retail salsa – Spice up your community • 01.06.2021
Touchpoint Payments: Transaction to go
POS terminals: the control center for your pocket
If the Corona pandemic has taught us one thing, it is to react fast and flexible. This is particularly evident in changing customer payment behavior. More than ever, payment processes need to be smoother and more flexible. The solution: mobile POS - contactless payment directly at the touchpoint.
Mobile, digital POS systems for your pocket make it possible and can be used at the POS at any time, regardless of location. Payment on the go, so to speak. From tablet POS systems and smartphones to mobile all-in-one POS solutions - the possibilities are endless.
On 2021/06/23 at 4 p.m. (CET), we will therefore bring more flexibility into your payment mix! With experts from the retail industry and payment service providers, we will discuss how transaction to go can be used seamlessly for customers and retailers.
Participation is free of charge!
Register now: www.retail-salsa.com
Supplier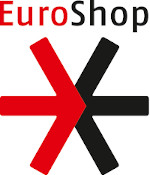 Stockumer Kirchstraße 61
40474 Düsseldorf
Germany
Celsiusstraße 43
53125 Bonn
Germany
Ingredients for a successful transaction to go:
For which industries is touchpoint payment suitable?
What are the advantages of mobile POS solutions?
Do smaller stores also benefit from mPOS?
Which payment methods should I offer?
Does the solution also offer full interfaces to merchandise management and warehouse management?
Can customer loyalty programs be integrated?
Our speakers
You can't be there live?
Register anyway and get your personal access to the on-demand video after the talk.
Be there and join our discussion!
Register now at: www.retail-salsa.com
Do you have specific questions on the topic "touchpoint payments"? Feel free to send them in advance to service@retail-salsa.com. We will find answers in a talk with our experts.
Your hosts
"retail salsa - Spice up your Community" is the virtual webtalk that brings retailers, suppliers and independent experts together to talk about components of a successful customer journey. We don't make a secret of the ideal mix, but share insights and experiences. retail salsa is hosted by iXtenso – Magazine for Retailers and EuroShop – The world's no.1 retail trade fair.
Wanna be part of retail salsa, too? Then take a look here: