Product • 04.12.2007
Lexmark RFID Solution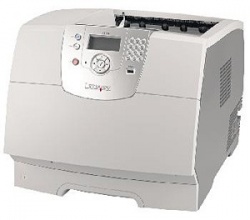 The Lexmark RFID Solution is the first device on the market to combine RFID capability with laser printing technology, bringing your company a flexible, affordable alternative to current RFID solutions.
The Lexmark solution can speed up distribution processes and increase productivity by printing on a wide variety of different types and sizes of media, including legal-size documents.
The Lexmark RFID Solution, when paired with Lexmark Document Distribution Suite (LDSS), offers an easy solution designed to help meet your demands that are also scalable and deployable across the enterprise.
This solution has the added advantage of leveraging the same device for a wide variety of applications beyond RFID tags to help consolidate devices and streamline your processes to improve productivity.
Supplier

Dornhofstrasse 44
63263 Neu-Isenburg
Germany