Company News • 02.09.2013
Introducing new Vice President of Sales at CashGuard
Peter Ahnegård replaces Berend Knauerhase as VP Sales
CashGuard is proud to announce that Peter Ahnegård joins the company as Vice President of Sales. Peter has a strong background in international sales with a focus on expansion strategies in various markets.
Peter most recently held the position of Sales Director at Projectplace International, a supplier of project collaboration services.
"CashGuard will benefit greatly from Peter's focus on a market-driven sales and his attention to customers' needs," says Roine Gabrielsson, CashGuard CEO. "He brings great energy and focus to the organisation, and he is an excellent fit for our expansion strategy."
Before Projectplace, Peter worked in the IT industry, something he considers an advantage now when he enters retail cash management.
"I bring perspectives that may be new to the retail cash management industry. I also have extensive experience with working in an organisation that is changing and expanding, something that I think will benefit CashGuard." Peter replaces Berend Knauerhase who leaves the company after three years. "Berend has been crucial to CashGuard's success during his time with the company and I plan on furthering that success. I look forward to being part of CashGuard's exciting future."
Supplier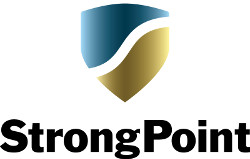 Isafjordsgatan 5
164 40 Kista
Sweden