Company News • 10.12.2019
Epta on the podium of the German Design Awards 2020
Excellent prodcut design with OutFit and Mozaïk, combining functionality and aesthetics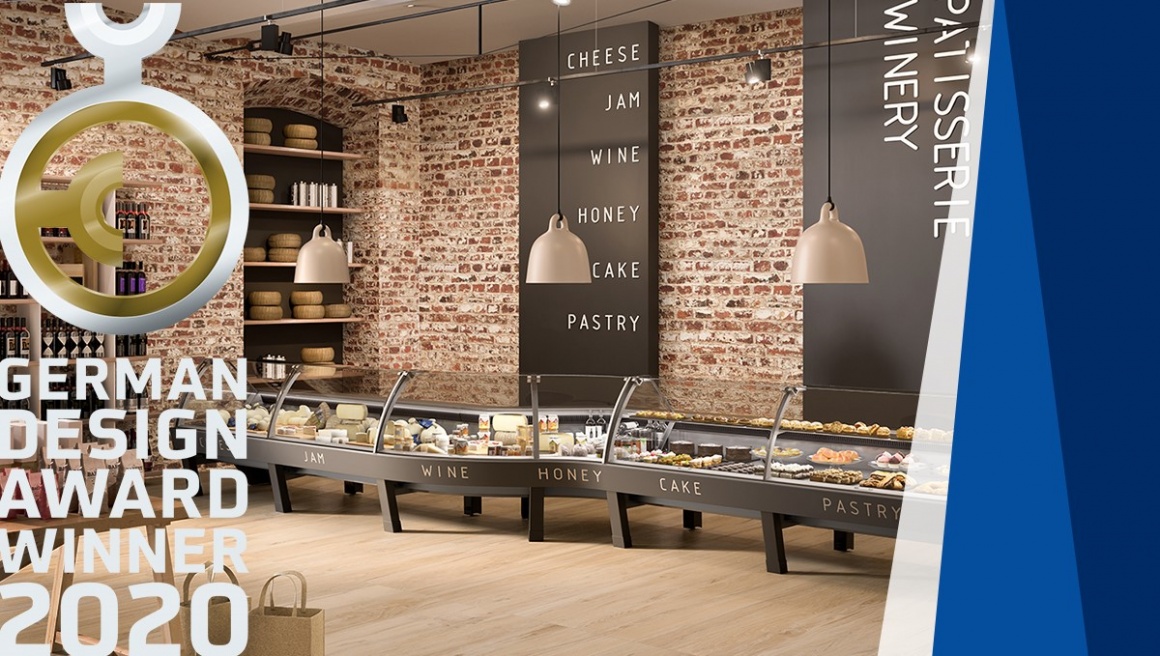 Source: German Design Award und Epta
Epta wins the prestigious German Design Award for the second time, the award given to projects that merge functionality and utility, aesthetics and quality. The OutFit family under the Costan brand and Mozaïk under the Bonnet Névé brand, which debuted with serve-overs Velvet and Shape, was awarded in the category Excellent Product Design-Retail.
The award is assigned by the German Design Council, set up by the Deutsche bundestag of the German Government in 1953 to highlight the innovations that generate added value for brands in terms of design. The competition contributes to dictating the trends on the German and international stage, thanks to the participation of companies that see design as a key factor to develop their business and an international jury of experts from the industry and academic sector.
In 2016, Epta had already won the prize for the RevUP family of Costan and Bonnet Névé. This year, the commission awarded the line OutFit Costan and Mozaïk Bonnet Névé for the elevated modularity of the Velvet and Shape ranges, a guarantee of extremely versatile configurations and maximum personalisation in every kind of store, thanks to the multiple versions and finishes available for 480 modules. The serve-overs present themselves as a solution able to make the store unique and distinguishable and improve the shopping experience, transforming the store into a reference point for Consumers.
The prize-giving ceremony will be on 7 February in Frankfurt at the Ambiente international trade fair.