retail salsa – Spice up your community • 22.03.2021
Click & Pep: Bringing pizzazz to your sale
Webtalk "retail salsa" on 2021/04/28 at 4:00 p.m. (CET)!
Click & Collect, In-Store Pickup, Click & Go, Click & Reserve: there are many different names for picking up online ordered goods in the store. The service is appealing to customers because delivery costs are usually eliminated and products can be issued more quickly than with online delivery.
Click & Meet also seems to be gaining traction among retailers, as appointments are made for a specific purpose. The corona pandemic seems to have initiated the age of purpose-driven shopping.
But does it always have to be a highly professional concept including an interface to the online store and an ERP system? How can I offer service to my customers even with small means?
Together with experts and users we want to bring pep in your sales. The webtalk takes place on 2021/04/28 at 4 p.m. (CET).
Participation is free of charge! The webtalk currently takes place in German. (Subject to changes.)
Register now: www.retail-salsa.com
Supplier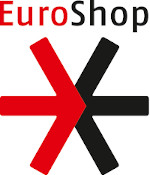 Stockumer Kirchstraße 61
40474 Düsseldorf
Germany
Celsiusstraße 43
53125 Bonn
Germany
We'll find answers to the following questions:
How should the ordering process be designed for customers?
Which sales channels can you use across an online store?
Why should you check inventory levels regularly?
How can the right software provide automated support for your omnichannel process?
How can you increase sales even further?
Click & Collect and Click & Meet: come to stay?
Last but not least: Why communication is the be-all and end-all for a successful Click & Collect concept?
and much more …
You can't participate live on 04/28?
Register anyway and get your personal access to the on-demand video after the talk.
Be there and join our discussion!
Register now at: www.retail-salsa.com
Do you have specific questions on the topic "click & collect" oder "click and meet"? Feel free to send them in advance to service@retail-salsa.com. We will find answers in a talk with our experts.
Wanna be part of retail salsa, too? Then take a look here:
Your hosts
"retail salsa - Spice up your Community" is the virtual webtalk that brings retailers, suppliers and independent experts together to talk about components of a successful customer journey. We don't make a secret of the ideal mix, but share insights and experiences. retail salsa is hosted by iXtenso - Magazine for Retailers and EuroShop - The world's no.1 retail trade fair.