News • 04.03.2019
CIE 2019: China's premier B2B trade show
5th International Internet and E-commerce Expo in Shenzhen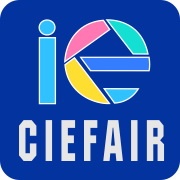 Source: CILF
CIE 2019, the 5th China (Shenzhen) International Internet and E-commerce Expo, is the premier B2B trade show in China that focuses specifically on internet technologies and e-commerce as well as the related industries. More than 400 exhibitors worldwide will participate to showcase their latest service and products, meanwhile, more than 10,000 professional visitors are expected to attend the show. For more details, please visit www.ciefair.com/en/.
Exhibit Profile
Cross-border e-commerce: platforms, sellers, and service providers;
Import and export cross-border e-commerce products B2B matchmaking area: exported manufacturers such as baby & pregnant care, cosmetic & beauty, luxury & jewelry, healthy food, apparel & costumes, wine, pet supplies, home furnishing, consumer electronics, outdoors, toys and gifts, as well as imported brand owners and agents etc.;
E-commerce service: e-logistics, express, logistics platform, e-commerce industrial parks, smart express cabinet, supply chain, internet finance, payment, marketing, training, consulting, trademark registration, insurance, tax, VAT, hosting, packaging, ERP & CRM etc.;
Internet technology and software: blockchain, big data, APP, integrated systems and solutions, communication and network services, digital tech, software and IT services, enterprise cloud, IDC, data security etc.;
Intelligent manufacturing: Smart factories, 3D Printing, AI, IoT, robot, unmanned technology, industrial automation, AR&VR etc.;
Visitor Profile
Manufacturers, factories (Brand Owners & OEM);
(China domestic, cross-border, and vertical) e-commerce platforms, sellers, and service providers;
FMCG, retailing enterprises, supermarkets, shopping malls, retailers, distributors, wholesalers;
Enterprises from security, engineering machinery, industrial automation, machine, automotive, building materials;
Foreign trade import / export enterprises & agencies, foreign affairs organizations etc.;
Internet technologic enterprises such as big data, cloud, IoT, system software;
Service industries such as dining & restaurants, medical, tourism, advertising, culture and education, transportation, entertainment service etc.;
Venture capitals, investors, financial organizations such as bank and insurance;
Advantages
Focus on the latest industrial developments and play in internet industry style: exhibition of global technology, helping traditional companies open up industrial internet era and Chinese brands standing in the e-commerce world;
Large-scale and global: co-located with the 14th China International Logistics & Transportation Fair, massive resources in upstream and downstream industrial chains, more than 135 thousand visits onsite;
Build up a professional face-to-face matchmaking platform: selecting premium and comprehensive solution providers for company operators and managers, networking with buyers and promoting reciprocal cooperation;
The 4th Cross-border E-commerce B2B Matchmaking show: cross-border retailers communicate directly with products manufacturers, search for the special hot-sale products, learn the latest market information, and find the best business partners;
Forums gathering industrial big names: leading enterprises and elites share practical experience, a must-attend meeting;
Customized and combined with digital technology: provide a variety of options for exhibitors to increase company exposure and brand awareness, including numerous advertising resources (direction signs, forum background posters, and company brochures inside the official bags etc.), online and offline promotion (printed catalogue and flyers, e-invitation, website, WeChat account), 10-15 minutes speech slot, road show, live demonstration etc.
Date: 10-12 Oct. 2019
Time: 9:00-17:00
Venue: Hall 6 & 7, Shenzhen Convention and Exhibition Center; Fuhua 3rd Road, Futian District, Shenzhen, China