Top-Produkt • 16.01.2018
4POS SCO-400 EveryPLACE
Where is EveryPLACE?
... in all places where your customers are, when they register and pay for their own purchases. 4POS has developed the 4POS SCO-400 EveryPLACE, a self-checkout solution which is highly responsive to the needs of customer-centric solutions.
Self-service checkout forms are becoming increasingly important and present, even in Germany. Our self-checkout system is suitable for all application scenarios and optionally offers the right components to be installed as a counter-, stand-, kiosk- or wall system. With or without cash solution, flexible integration of the payment terminal, the POS system, adaptable weighing unit, integration of various printer components, to name only a few attributes – EveryPLACE knows almost no limits.
Supplier

Neuhofstrasse 25
6340 Baar ZG
Switzerland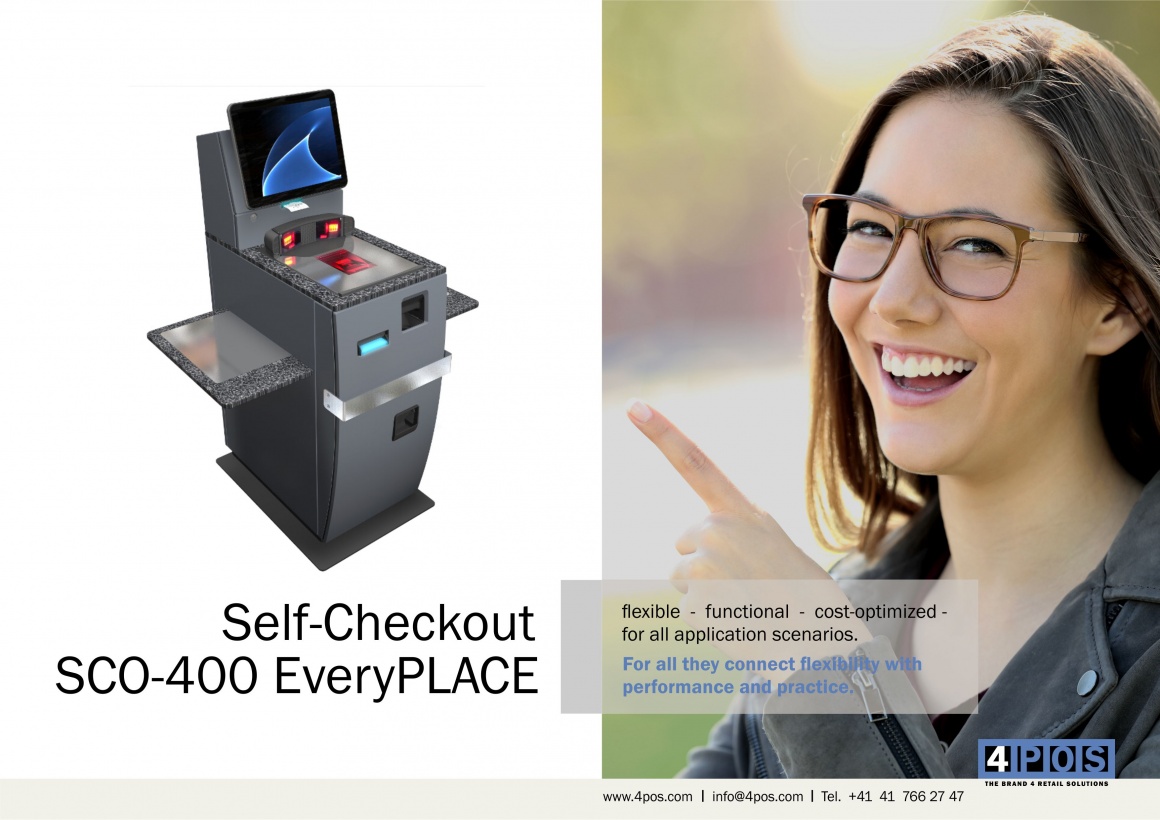 Source: 4POS AG
The high quality of the installed components guarantees a long service life, the housing offers a wide variety of configuration and design types. Because of the efficient, modular and cost-effective design, 4POS has succeeded in launching a self-checkout system that is innovative, extremely universal, future-oriented and open to new technologies and solutions. With a very attractive price and low maintenance costs, the system offers an excellent "total cost of ownership".
All these characteristics are aimed at providing you, as a dealer and your customers, with an optimal self-checkout system in all aspects. We think we have done that. Test us…
EveryPLACE: function, design and flexibility